This morning kicked off with me waking up a bit before my alarm, and faint daylight creeping in through the curtains. Great sign, as I have very consistently NOT had the energy to even wake up with my alarm, for almost a full two weeks. I went to bed having taken a few minutes to get pics of the skies at sunset, the night before, and thought to myself that I really hoped the clouds would linger long enough for a good (or at least interesting) sunrise.
I guess that came true.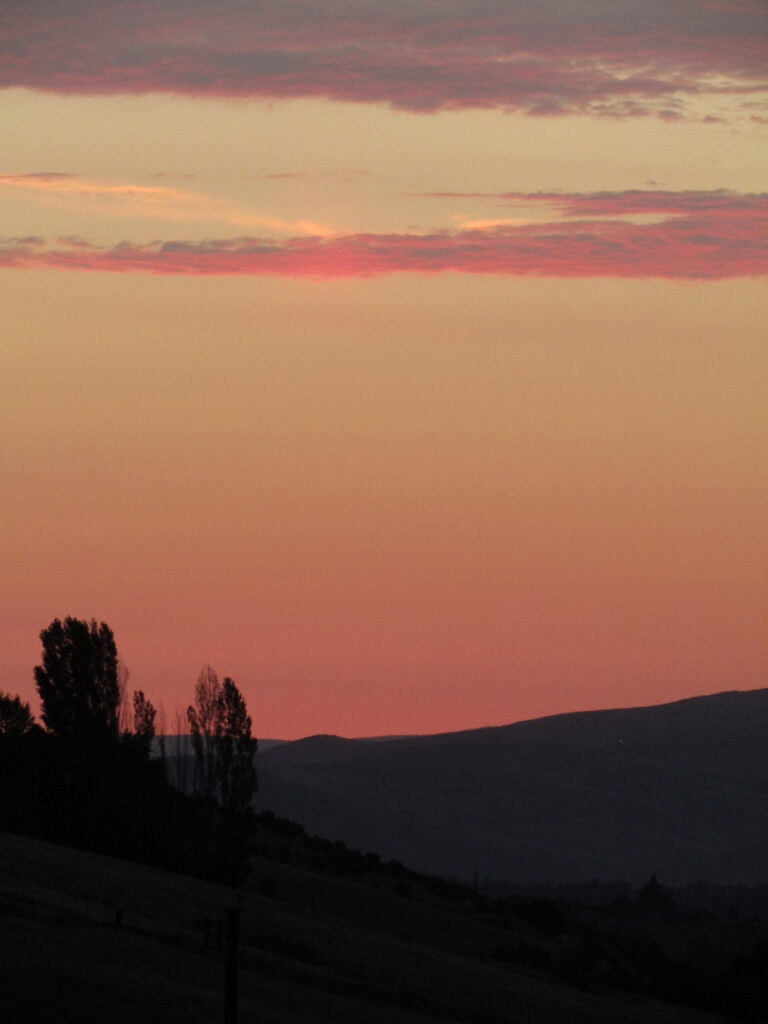 Nice start. Odd band of cloudless skies right at the horizon, but that often sets up a situation where the sunlight paints the underside of the rest of the sky very nicely, as the morning progresses.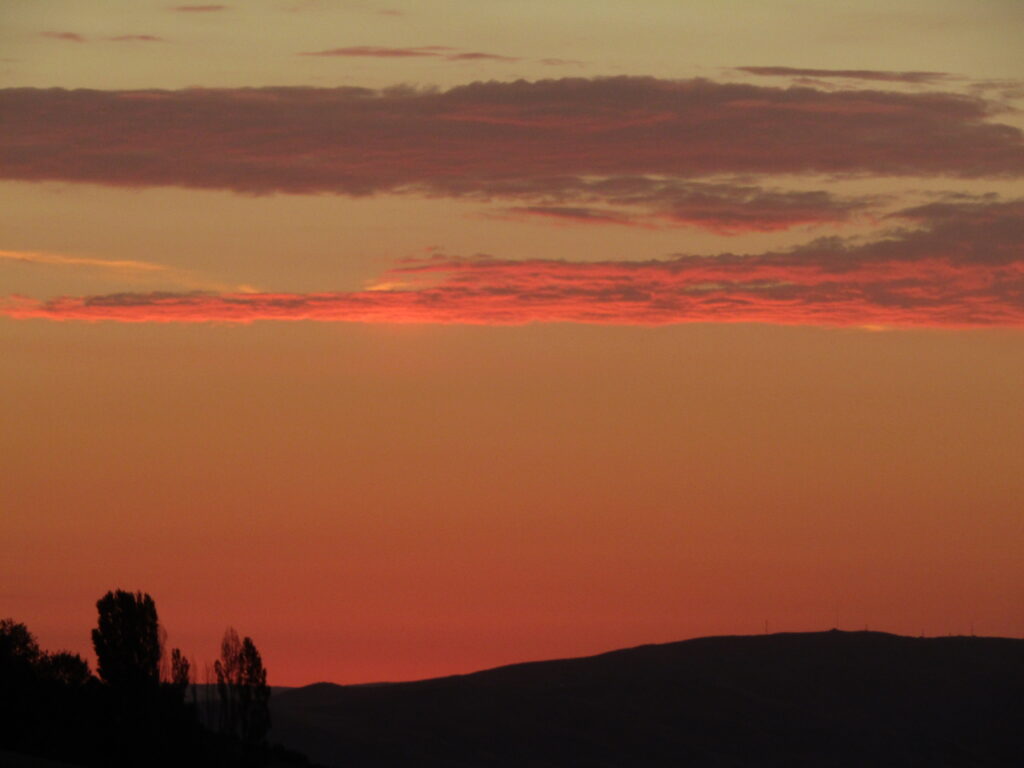 Such a slow progression, with even the neighbor's roosters not disturbing the moment, that it was a challenge to not pull over one of the lounge chairs on the deck, and perhaps fall back to sleep.
Okay, I probably didn't have the energy for furniture moving, anyway, but it was a nice thought…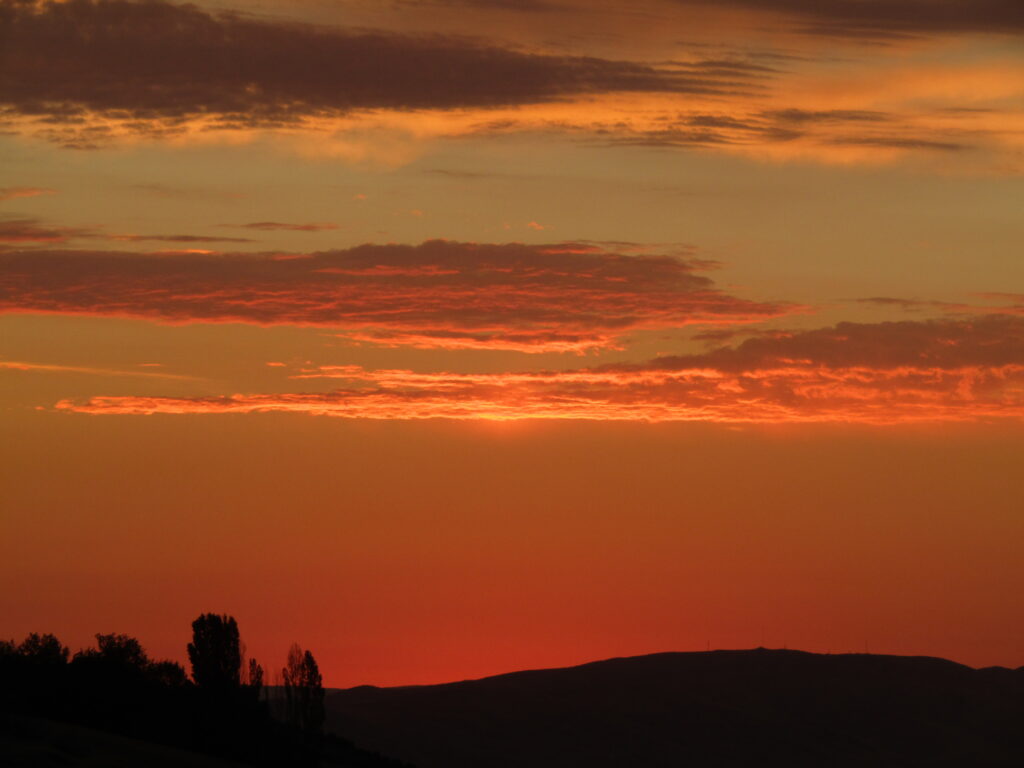 It was right about here that I became fascinated with the wisps of what looked like rain, trailing off from that lowest cloud. They caught the sunlight just right, creating an interesting effect as they descended and appeared to just evaporate into nothingness.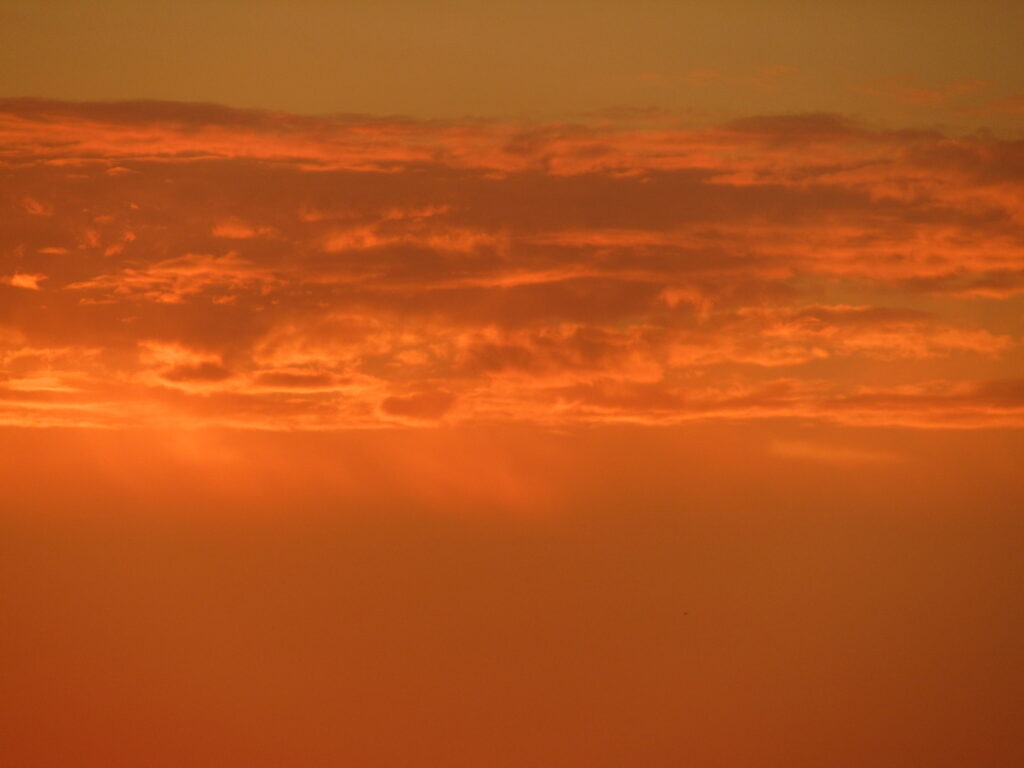 The final placement on the horizon pointed out how far south the sunsets have already shifted. Beyond here, and running will into winter, is when the coloration in the morning seems to be at it's best.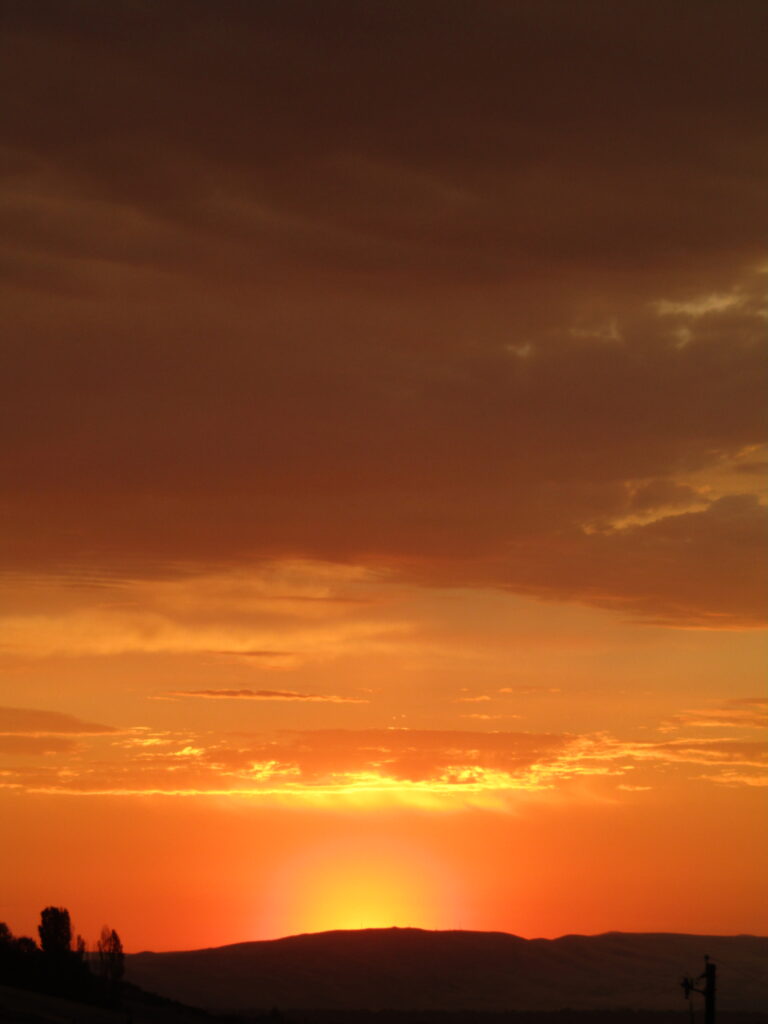 Great morning to be up, on the deck, and enjoying the almost 70-degree temps, even at 6am!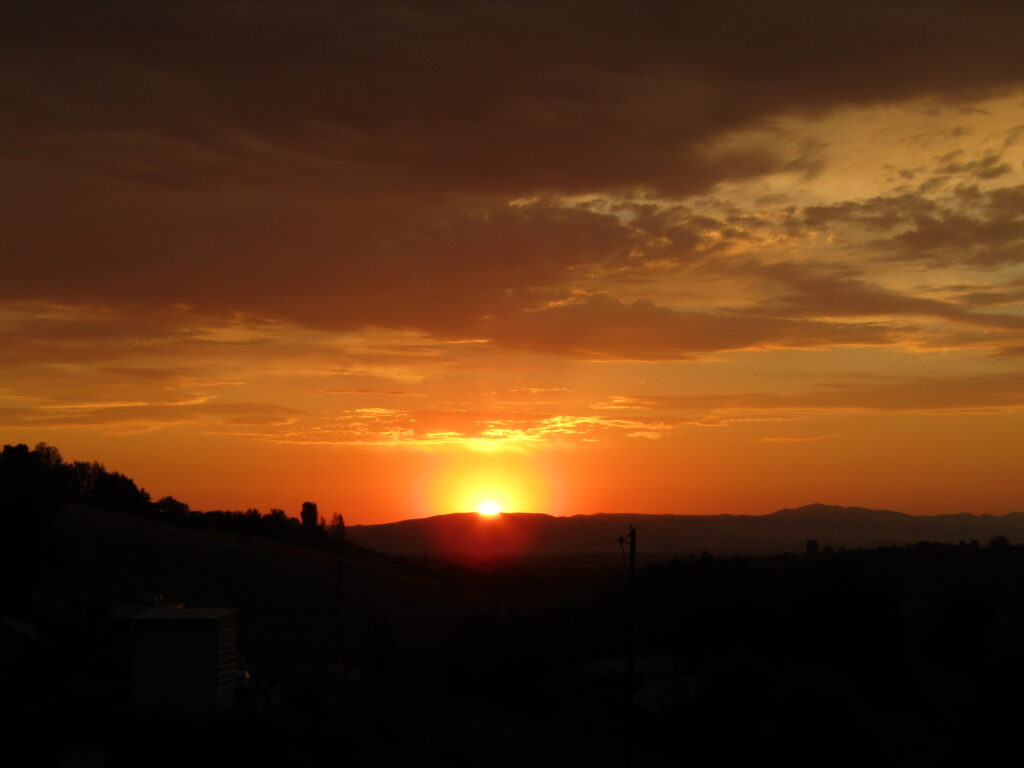 Post sunrise, there were a couple of angles in the fringes of the bright light that also caught my eye. I know this pic is heavily glared, but for some reason I really liked it, when reviewing the set.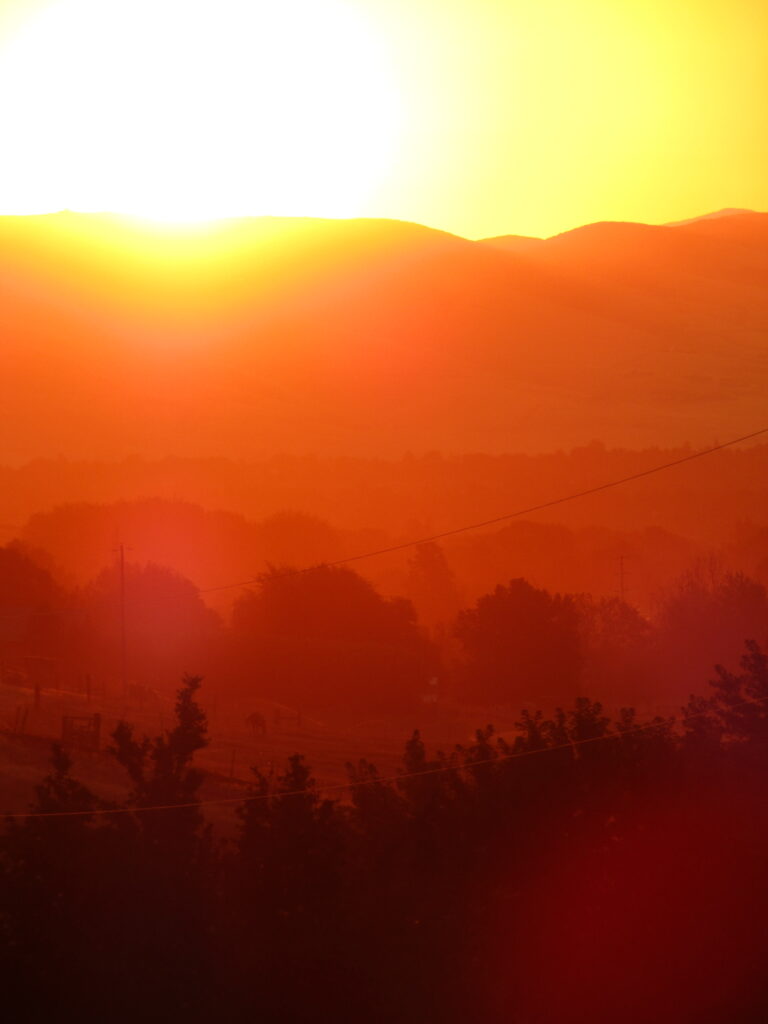 Just wish the power lines would get re-routed, but this is just part of "rural life," after all.
I hope everyone has an excellent day, ahead. I uploaded a full set from this morning (HERE), if you'd care to flip through them.
Tight lines…