Finally Friday, thankfully.
Another week with travel to Seattle. Not a horrible week, in terms of the workload and meetings, and (as usual) some really nice scenery on the way to and from.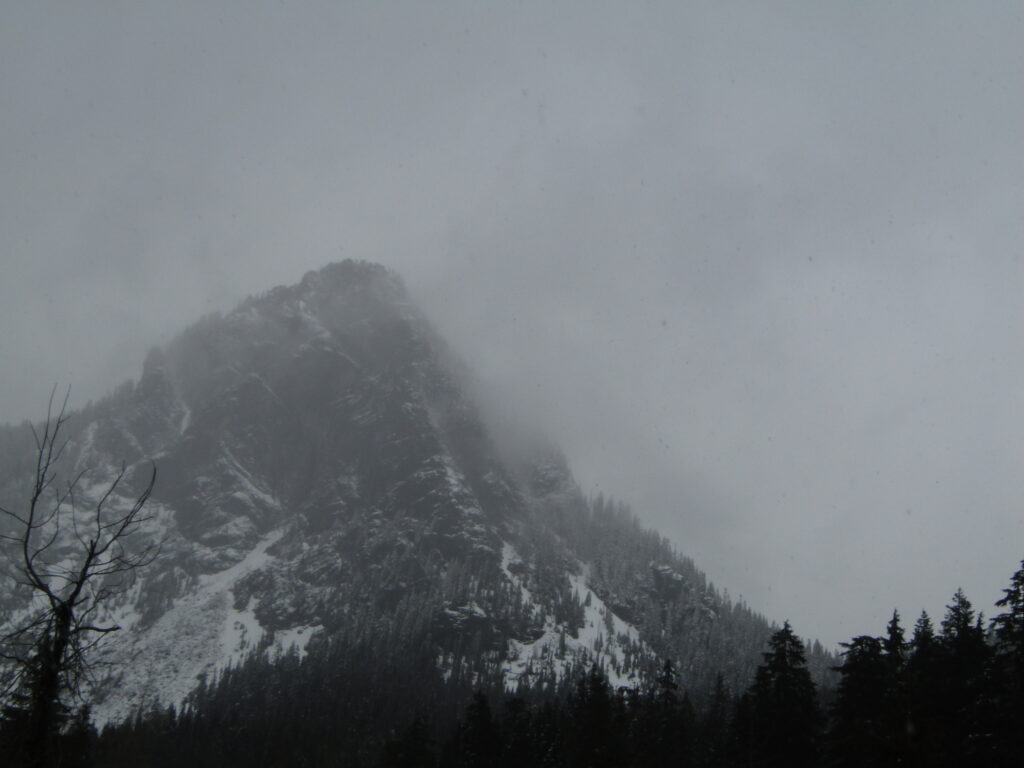 A fair bit of cloudy weather at and around the pass, obviously, but nothing that would make the driving a challenge.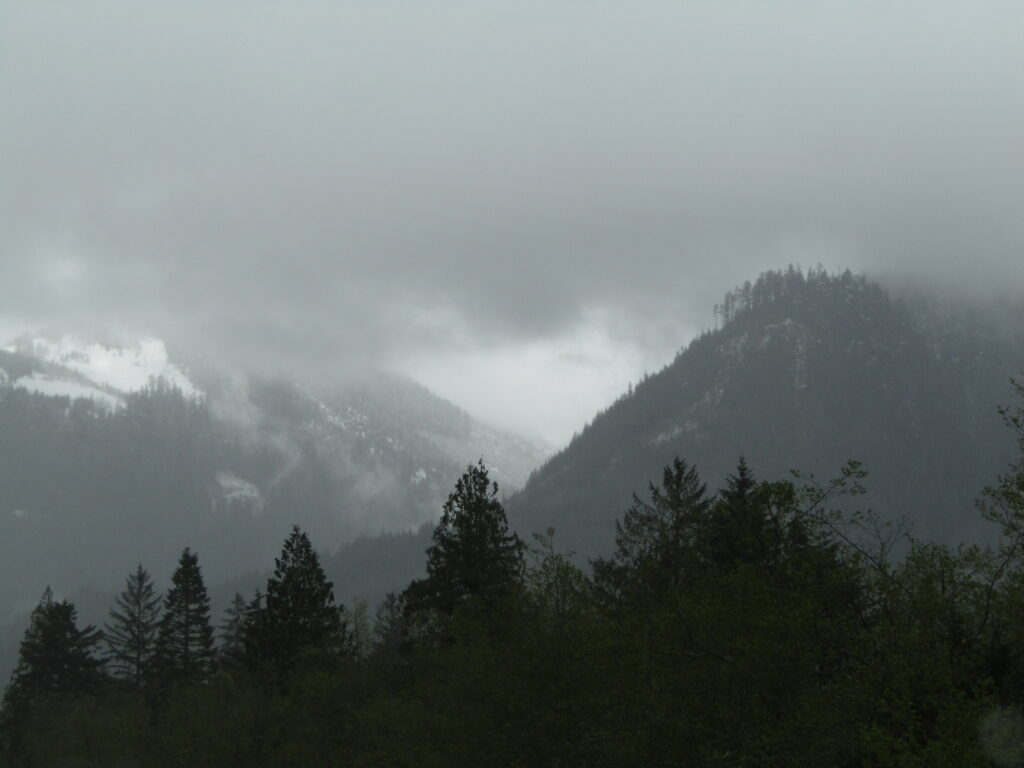 One thing that I really enjoy, though, is the frequency of opportunities where I can take an exit, pull off onto a local or forest service road, take a few pics, then roll right onto the on-ramp and get back on the interstate.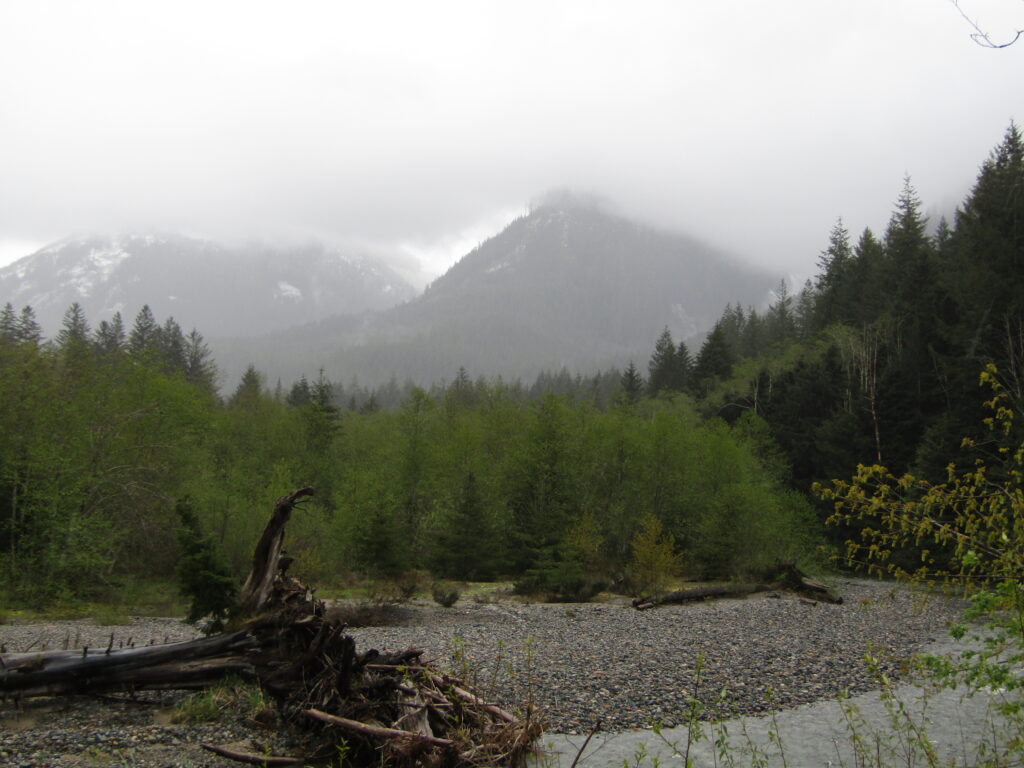 These pics, like a previous post, are along I-90 (West side), making this all South Fork of the Snoqualmie River.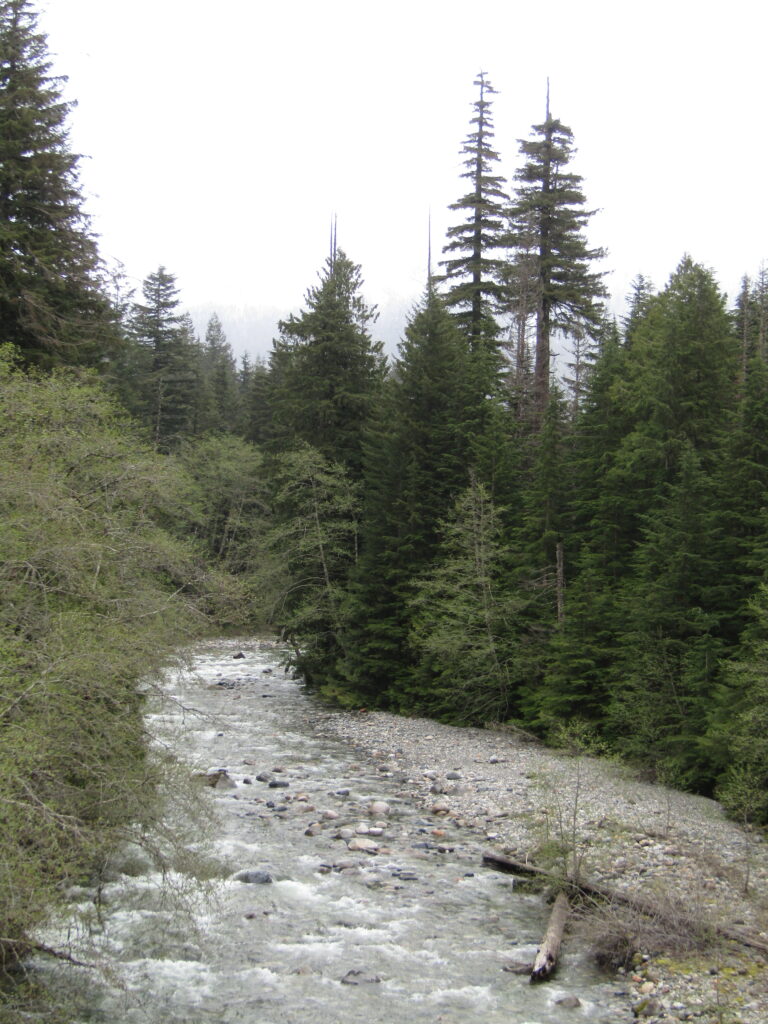 Beautiful river, but I've had no great success in fishing it, previously. This year, however, I feel much more focused on getting out and really fishing, so I expect to make more attempts.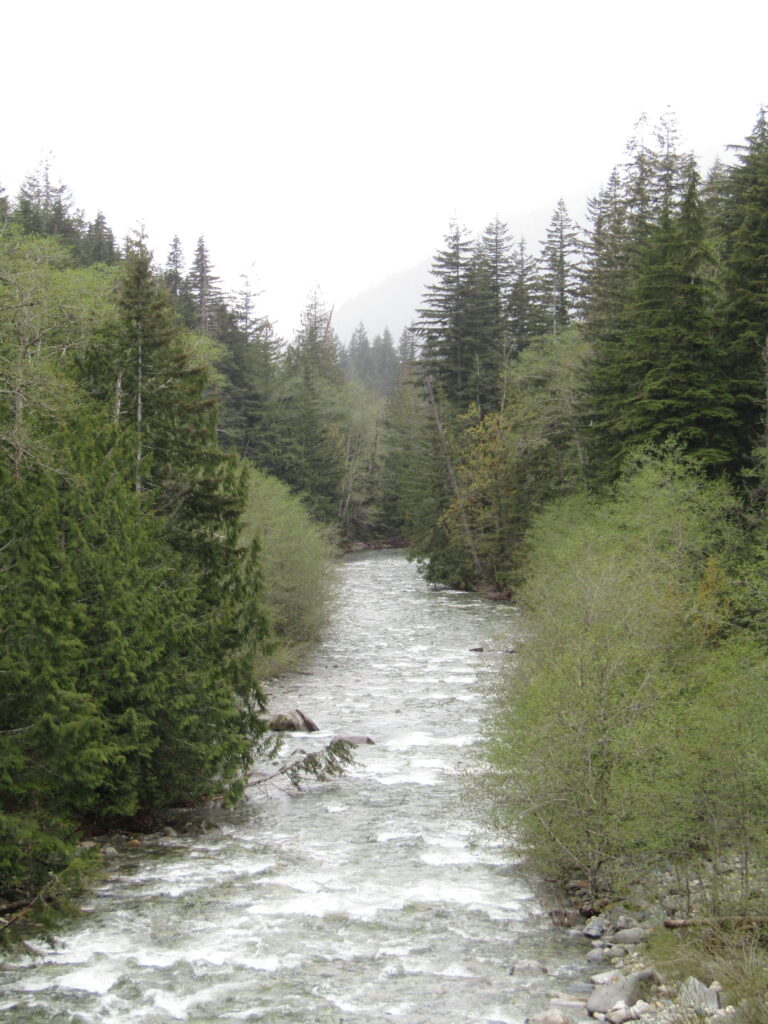 Keep in mind, also, that we've had a lot of rain and snow melt, the past few days. The river is well above a typical level, as a result.
Of course, there are also those times where you pull off for something, and happen upon something that just needs to be shared.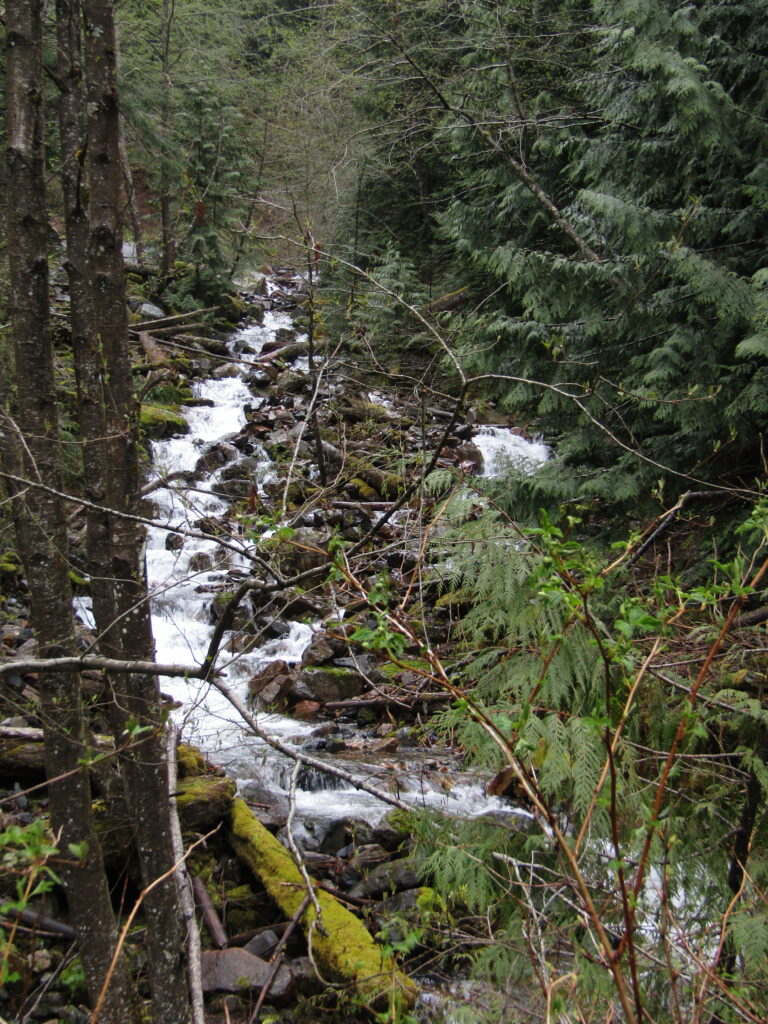 That was from a pull-off on the side of the interstate that usually has a barrier arm across it. The arm was down and offered a great spot to pull off for a view of the misty line of mountains…then this creek presented itself.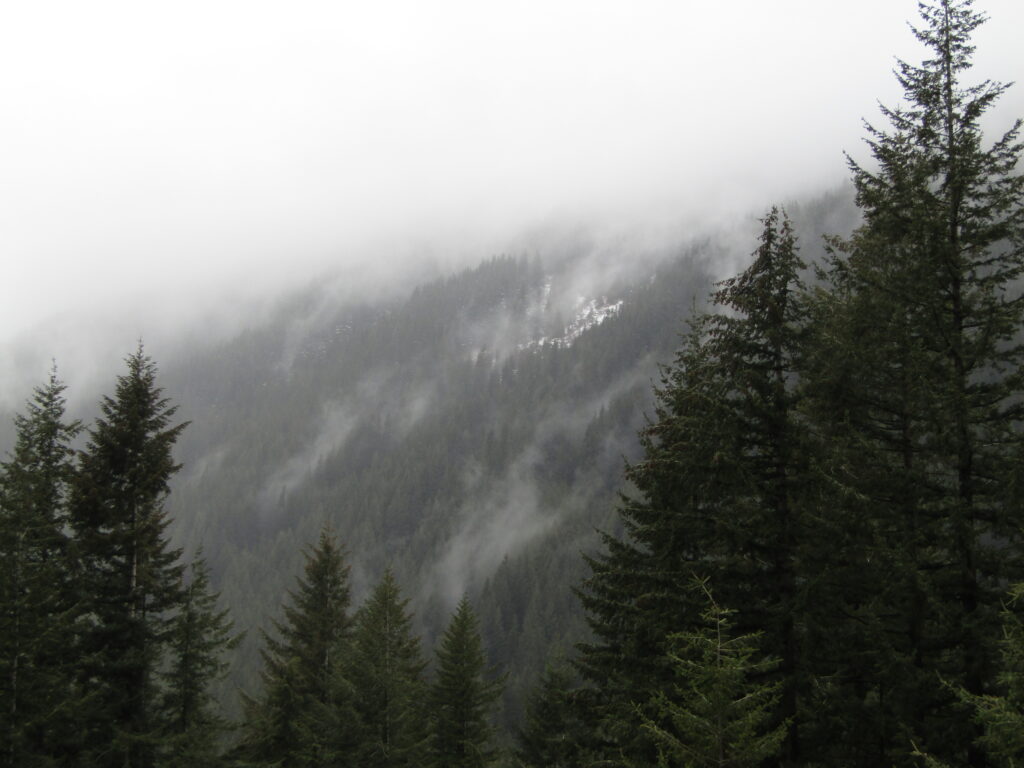 It certainly makes the 3+ hours drive, each way, a bit more enjoyable, to travel in this environment.
Back to the fly fishing, though…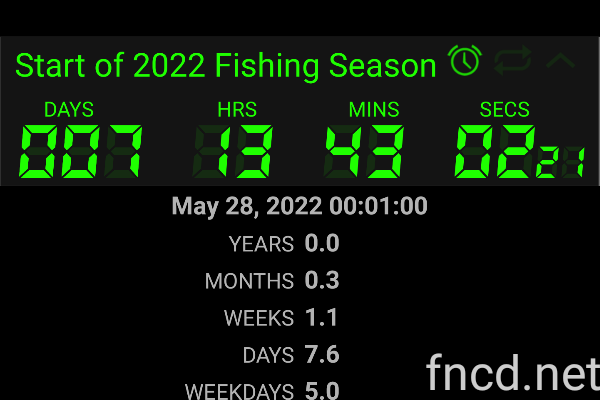 Yeah, close. Really close.
Here's to the weekend, the coming work-week, and the opening of Fishing Season, after that.
Tight lines…