Yesterday was a great day to get out, on my way back from Seattle, and explore in more detail the Snoqualmie River/Middle Fork that I had visited a couple of weeks prior. Nicer weather to be sure, but also a day where I just needed to get out into nature and disconnect for a bit.
Even just on the drive into the area, the weather shift made a huge difference.
Having lived in the Seattle area for a few years, the moss-covered trees will always hold a place in my heart, as we spent many days hiking in similar areas, as a family.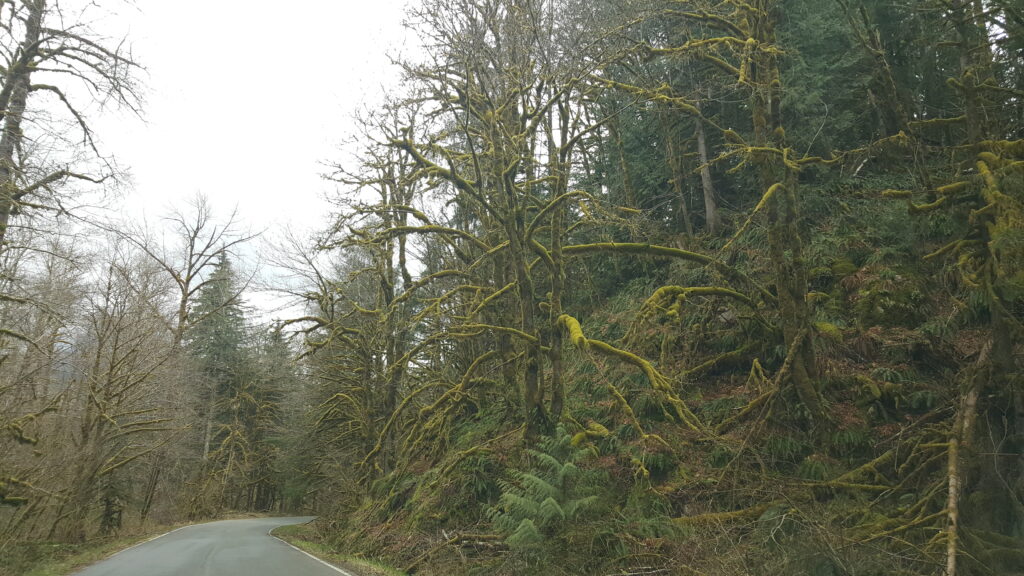 I was also happy to see that the road conditions had been improved, just in the two weeks since my last visit. Potholes filled in and perhaps a couple of guardrails straightened up.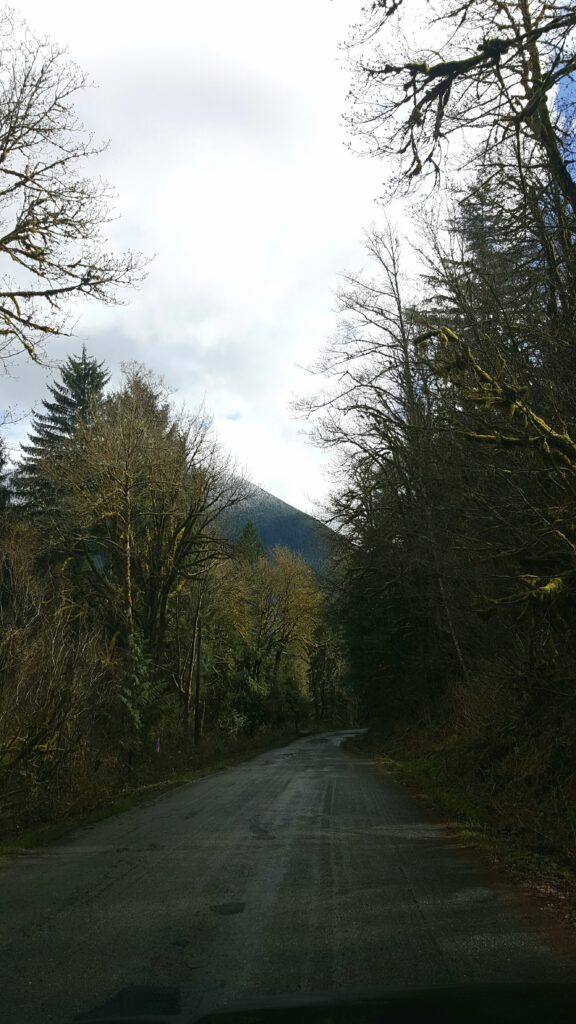 As a result, the drive was even more pleasant than the first time. Funny how a bit more sun and a smoother road can shift the feel from "do you hear banjos?" to "nice day in the woods."
Nearing the Champion's Beach area, I thought that the water was perhaps slightly higher (turns out it was running 1600cfs vs the 1500 I saw on the first trip. As of this morning, it's dropped to under 1200!), but that the river offered so many sections where it widened out, that I knew there would be excellent wading opportunities to be discovered.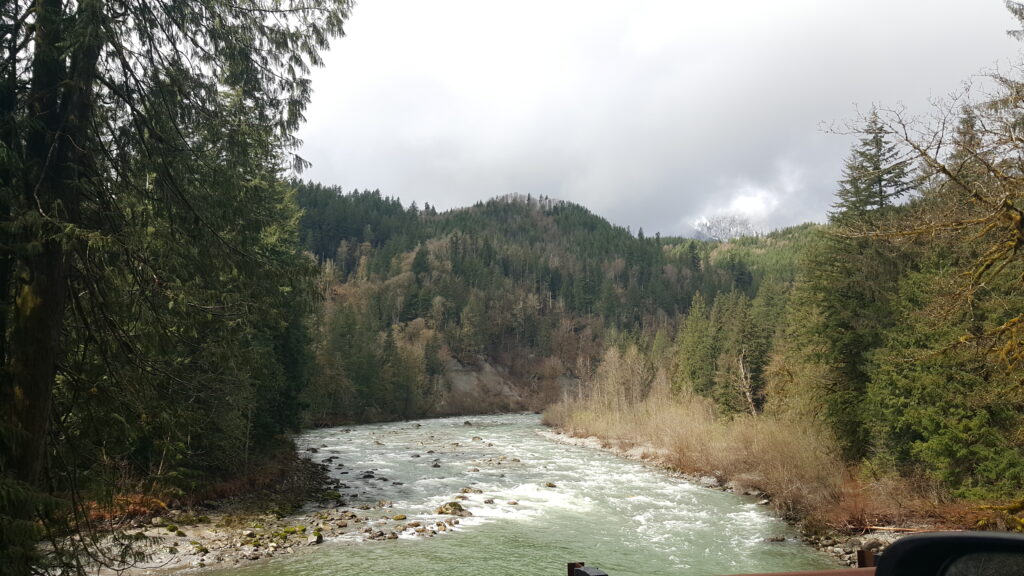 Champion offered the same beautiful view, but when I had reviewed the map of the area, I had noted that there were several areas where the river had bends close to the road, if one continued upstream, and possibly sections where the flow would be yet more gentle, being upstream of various tributaries.
So…onward!
Not far from Champion, the roadway hits this beautiful bridge location.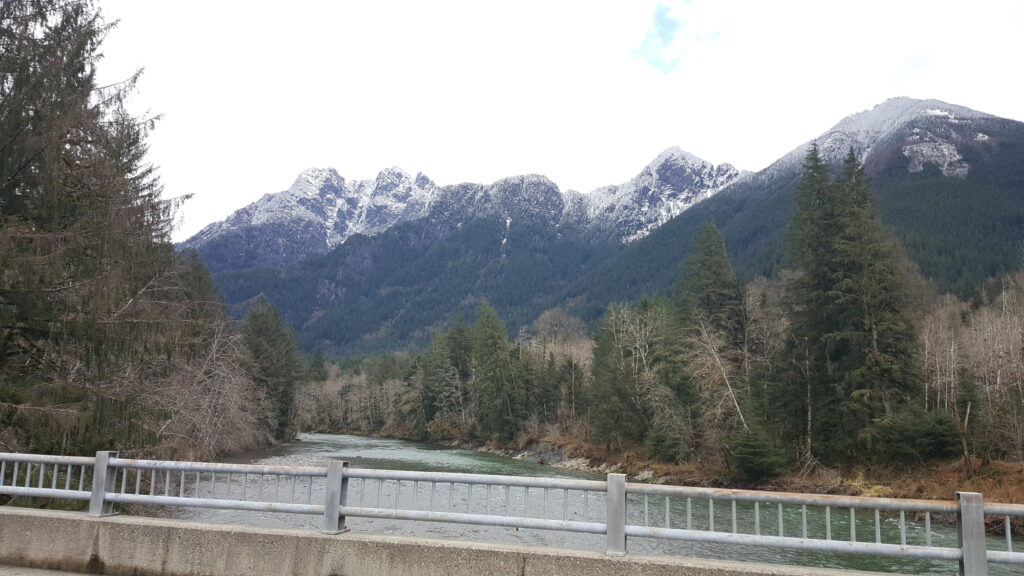 While there were cars parked at either end of the bridge (not in formal/designated parking areas, which the abundant signage indicates is expressly forbidden!), and long stretches of what looked to be excellent wading areas, I could see nobody actually fishing.
A bit more driving, with some pull-off areas, and I came to Oxbow Trail Loop parking. On the map, this looks to be not far from a near bend in the river.
Ummm … no.
If you're looking for a quick access point, keep in mind that the posted map at the trailhead seems to suggest that the trail path is not at all directly towards the river, but probably the better part of a .33 mile walk. Certainly something to try, someday, but I wanted to find something a bit more direct, this day.
A bit farther down the road, and on the map looking to be farther from the river, you find this: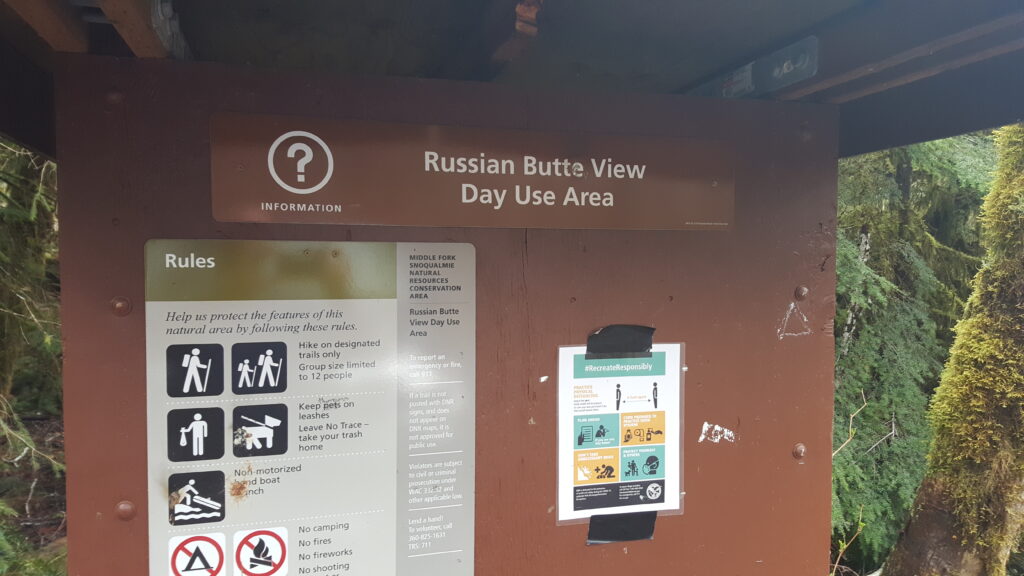 This actually does give you a quick access to the river, on the outside of a bend. Unfortunately, the water levels made that "first step," if one were wading, quite a deep one. Still, beautiful section for when the water has dropped, I'm sure.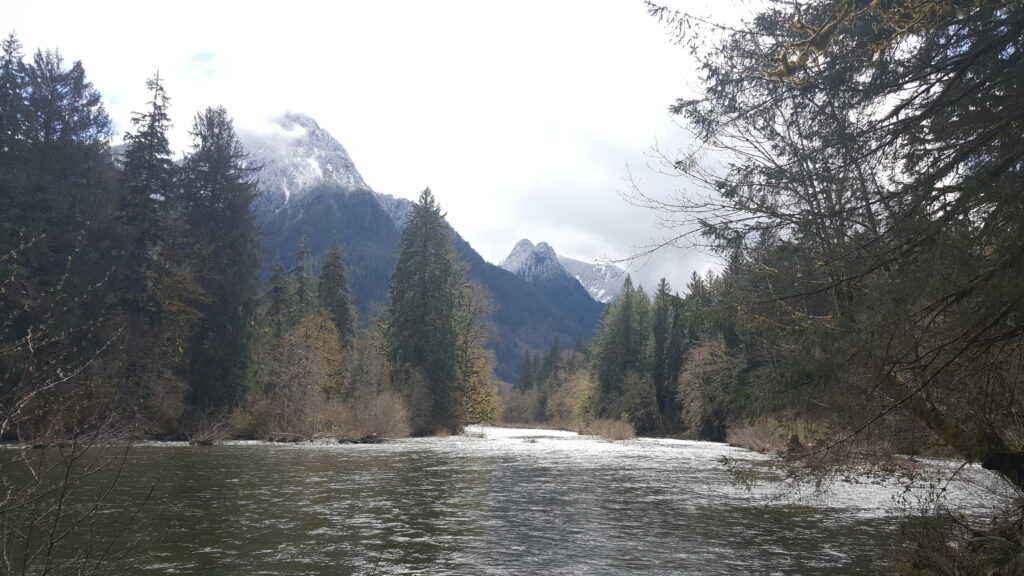 From there, the road continues to twist along, with occasional views of the river (in areas with no pull-off options).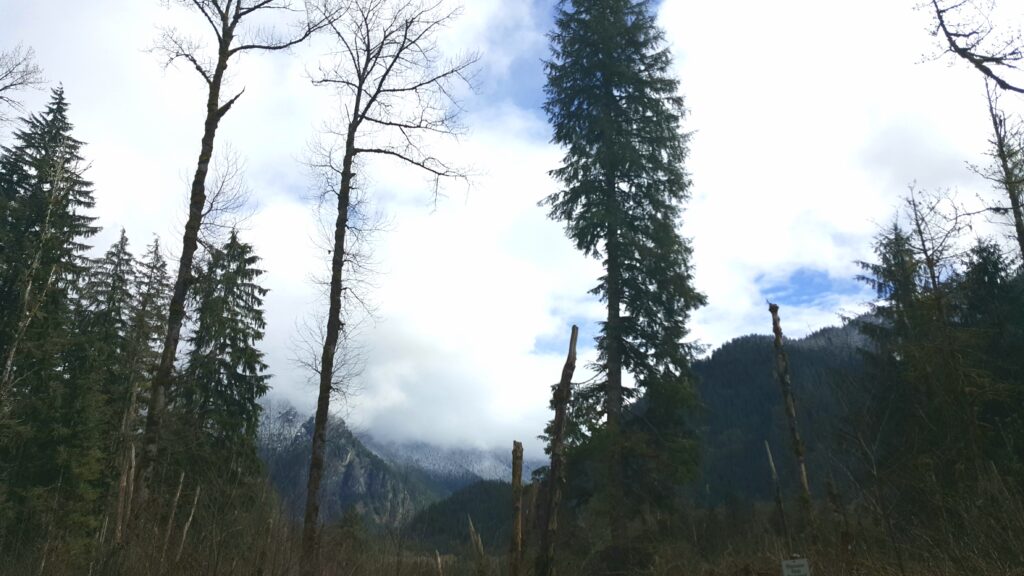 Shortly, you will pass a sign telling you that you are arriving in National Forest lands. Good news, in that they tend to have more pull-off options!
Not much later, you will find this, on your right: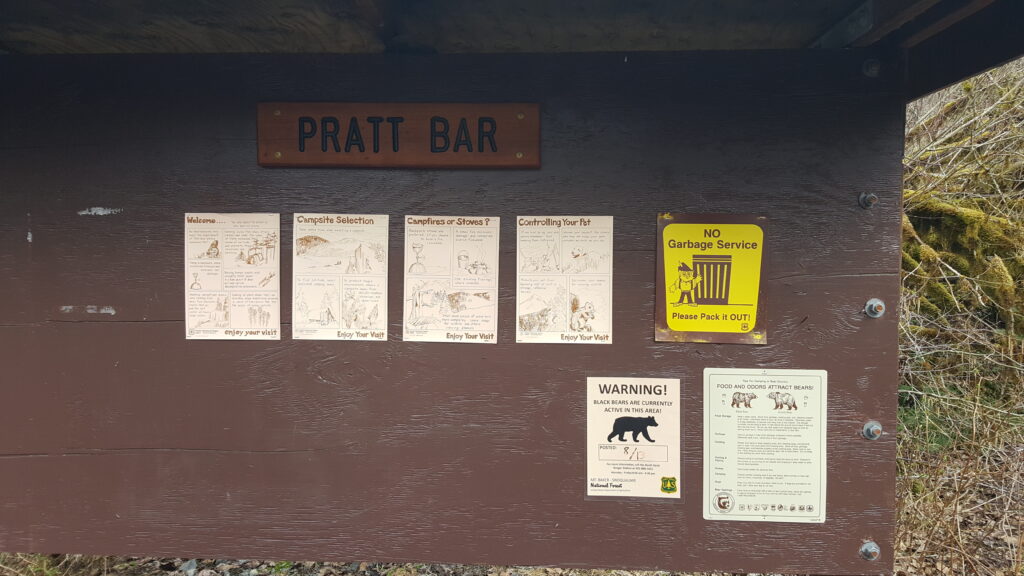 Yes.
Stop here.
No, you can't see the river from the parking location. No, that does not matter.
You will find a creek behind to the sign, which has a bridge and trail heading off into the trees.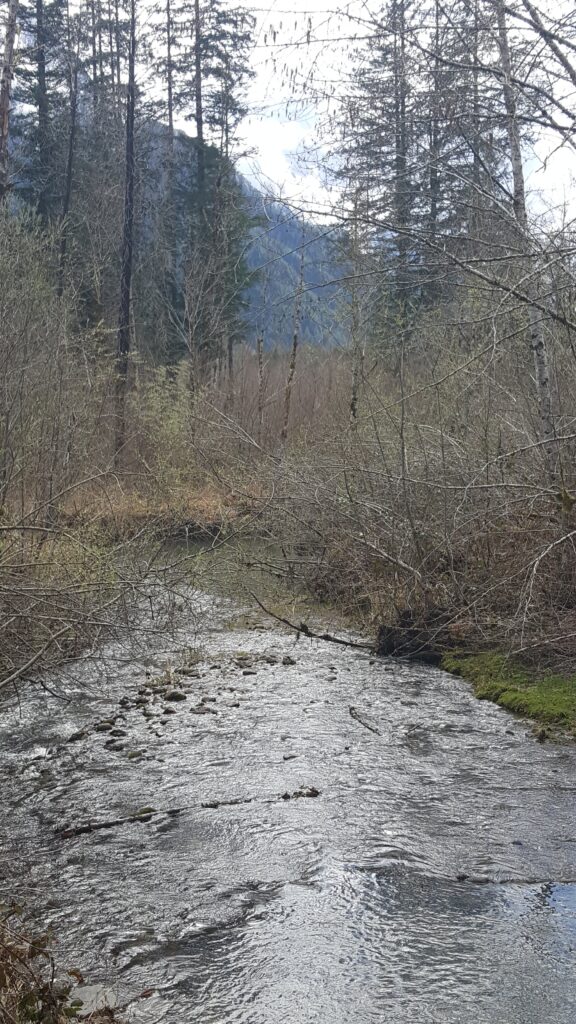 Take that trail. I followed what looked to be the main path, and listened as the sound of rushing water steadily grew. Love that sound.
Not too far in, I came to a clearing with a recently-use fire pit (rock-lined, not official/metal).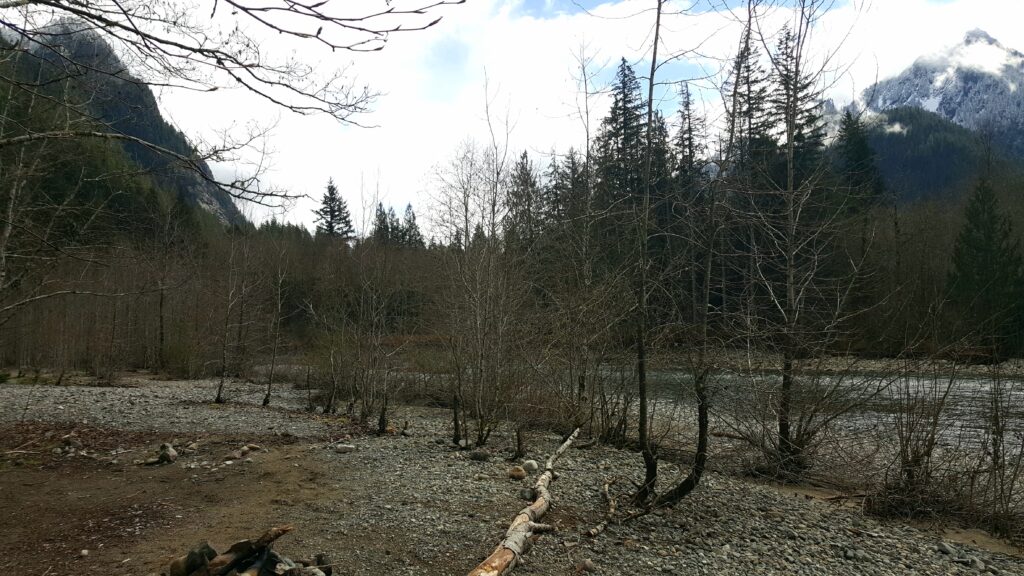 But…beyond the scrubby row of smaller trees…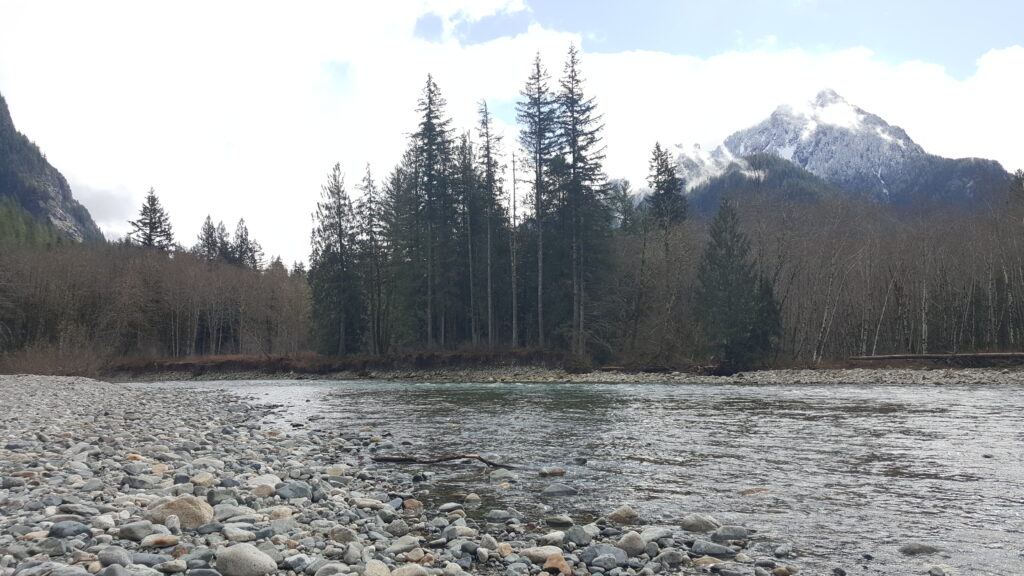 One of the nicest sections of river I have seen in a while. Easy wading depth at the edges (for quite a distance out, at this water level), but clearly a deep trough running through the middle.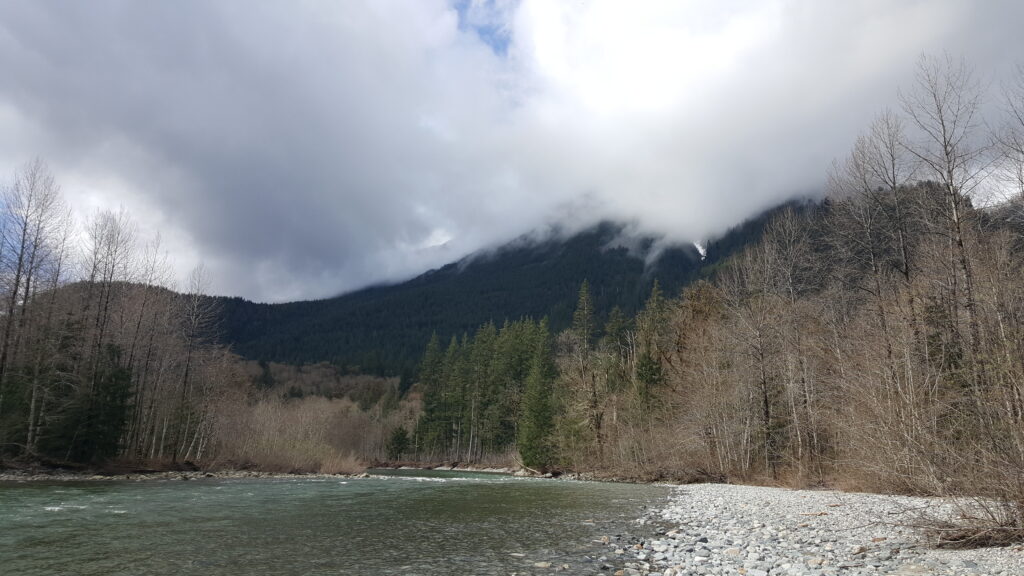 Such an excellent spot!
I opted not to wader-up, as I could see from the clouds that had started arriving that I did not have much time left, but got in a lot of "casting practice!"
Water temps, even in the relatively still edge pools, was well below 50, so I was not surprised that my fat dry (#10 Stimmy), drew no attention.
Some day, really, I will learn to like nymphing.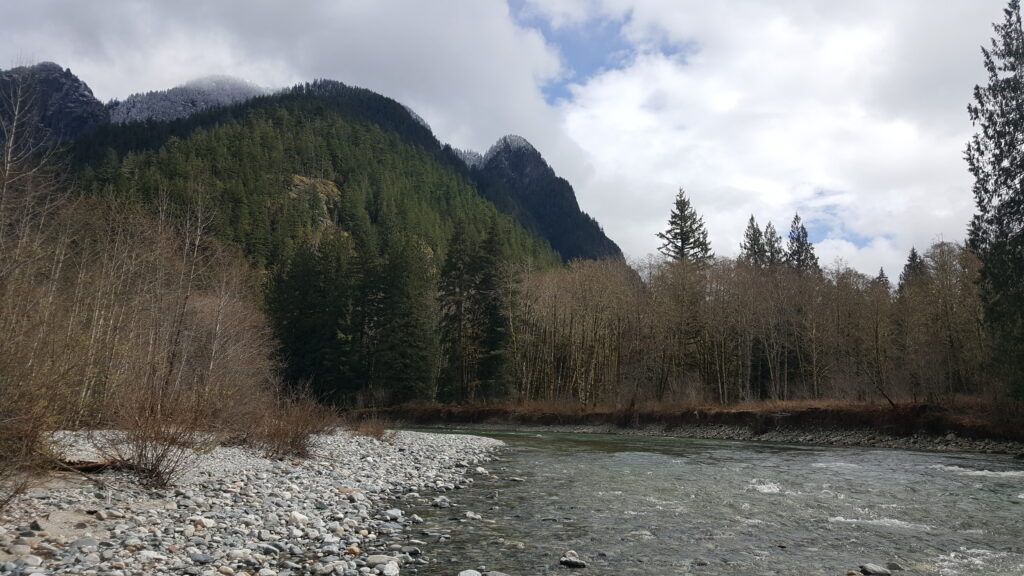 Riffles above and below my starting spot, and it looked like (if thumbnail-sized rain drop markings hadn't started to appear on the rocks around me) I could have found another set even farther upstream, from the sound of it.
I will definitely have to come back and fish this again, when the water is warmer, the flow more gentle (although it would not need to change much, at all, if I were wading), and my time to stay longer.
I did manage to lose my first fly. But had it's twin in my box.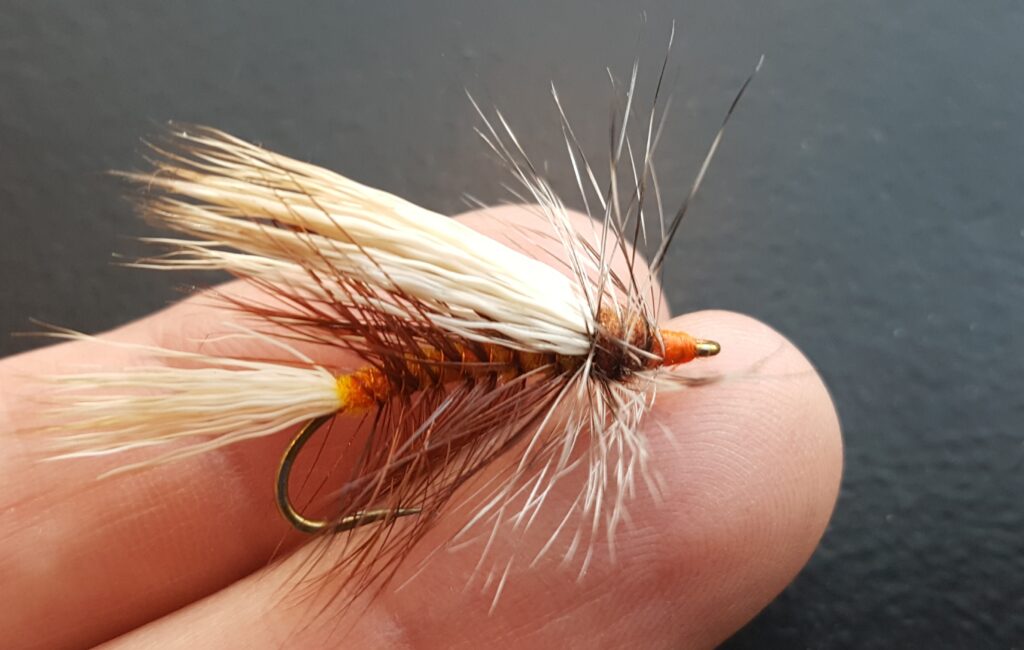 It's an excuse to tie more, for sure.
On the way back, this view also presented itself: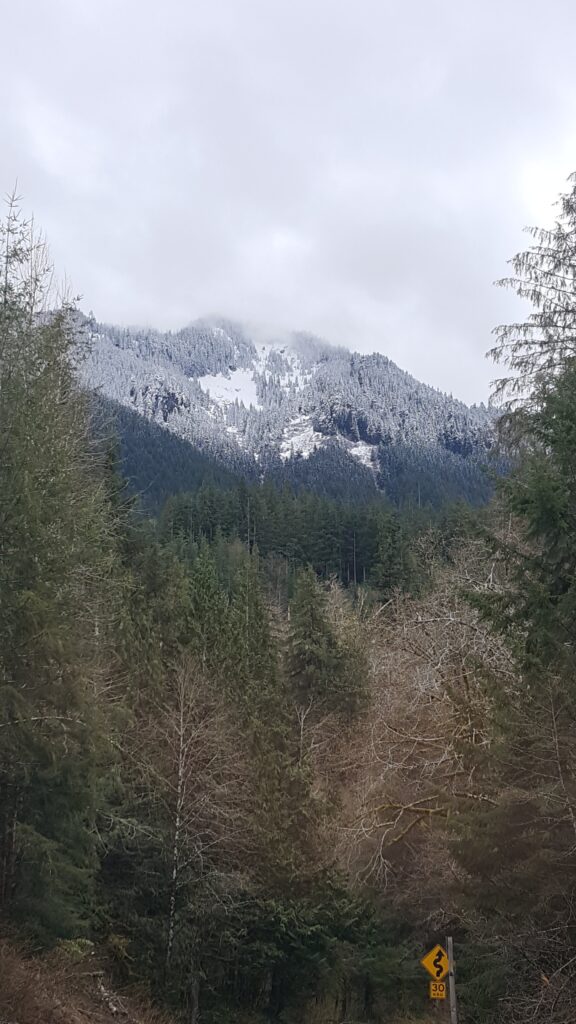 Such an excellent area.
Good drive home followed, and even a nice surprise when I arrived. Tuesday morning, I found flowers on all the trees that looked like they would open, soon, but you could barely see the edges of color in them.
When I pulled up…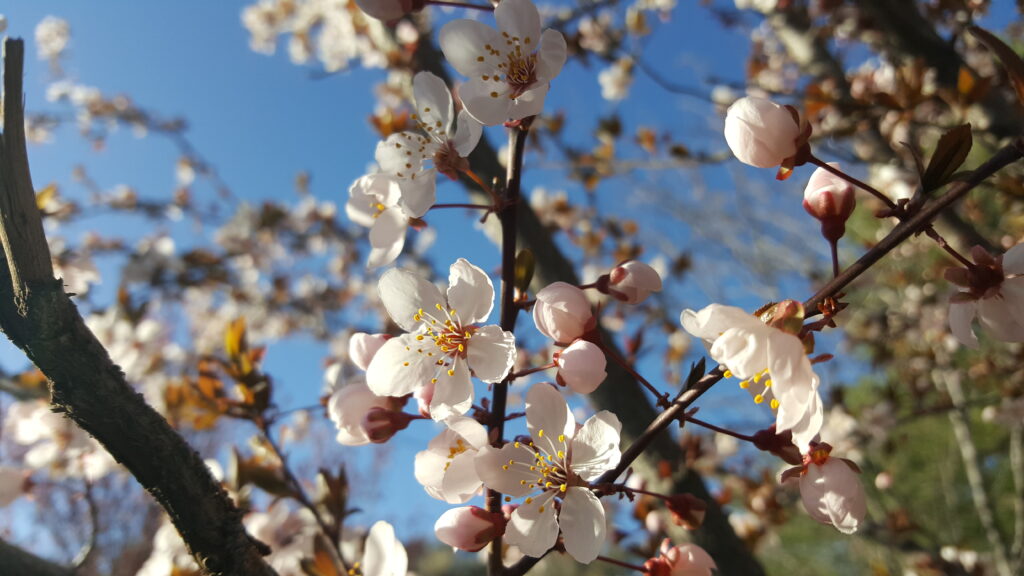 Beautiful day. Beautiful river. I'm adding the destination point to my Casting Targets, as I plan to visit a lot, going forward.
Tight lines…