I have really ramped up my camera / cellphone camera use, over the past couple of years, and find that sunrises from my home can be spectacular … if one takes the time to stop and look … or wakes up early to catch them! In the pursuit of this, I am setting this space aside to map out the forecast vs. actual sunrises, based on published expectations and the variations that my specific elevation, mountain-influenced horizon, and other variations in close terrain cause. The images on this page will likely (often?) be modified on PhotoShop Express, to dehaze, augment exposure / contrast / shadows / highlights / saturation, etc. What I will not do is change colors, intentionally. Anything that appears will be pulled out from the original, rather than painted on or manually altered.

Location A
Date – 8/5/22
Scheduled Time – 5:47am
Actual Time – 5:55am
Scheduled Angle – 64°
This angle puts it over some houses, but they get lost in the flare of sunrise. Not ideal for cloudy mornings, and quite possibly the most northerly position to get any good sunrise imagery from, as a result.
Location B
Date – 8/12/22
Scheduled Time – 5:56am
Actual Time – 6:01am
Scheduled Angle – 67°
The start of the section where the sun is over the ridgeline to the East.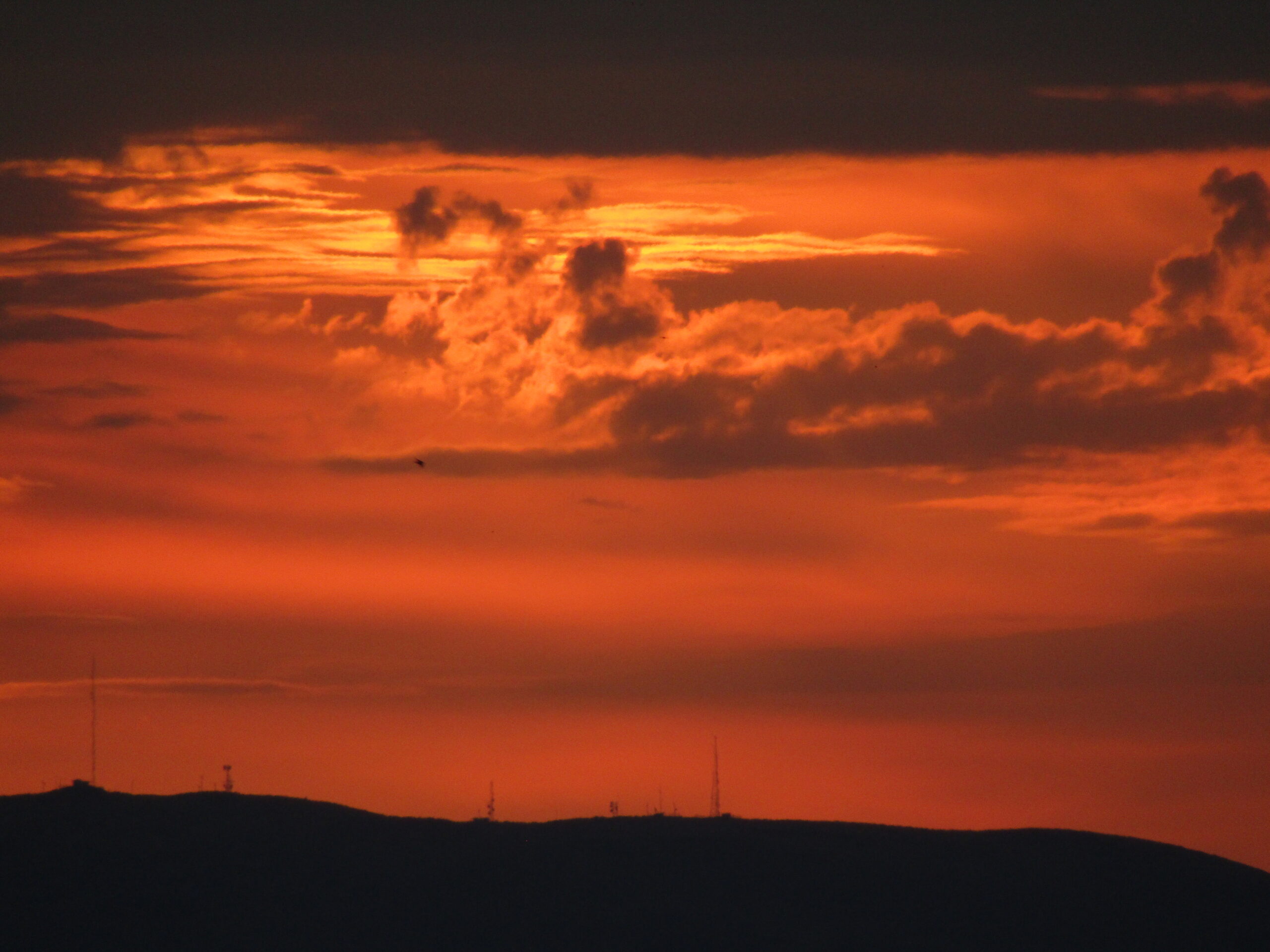 Location C
Date – 8/18/22
Scheduled Time – 6:04am
Actual Time – 6:12am
Scheduled Angle – 70°
Good placement on the horizon. Nice "upshine" on the clouds closer than the horizon.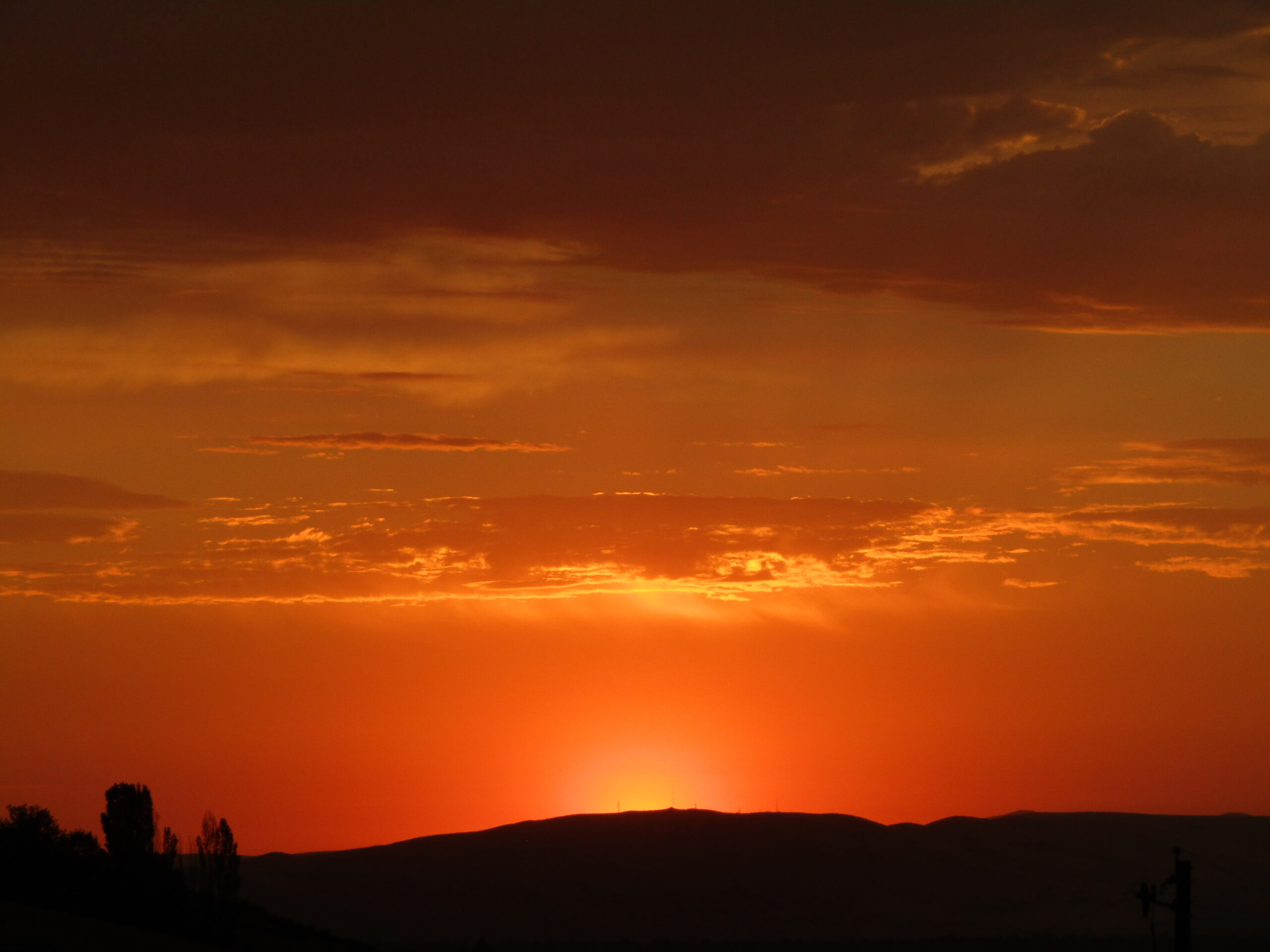 Location D
Date – 8/26/22
Scheduled Time – 6:14am
Actual Time – 6:19am
Scheduled Angle – 74°
Good placement on the horizon. Almost cloudless morning.