I burned a half day of PTO this past week. Too many different stressors in play and I needed the chance to just unplug and step away, as did the family.
We packed up and floated the Yakima River Canyon, again!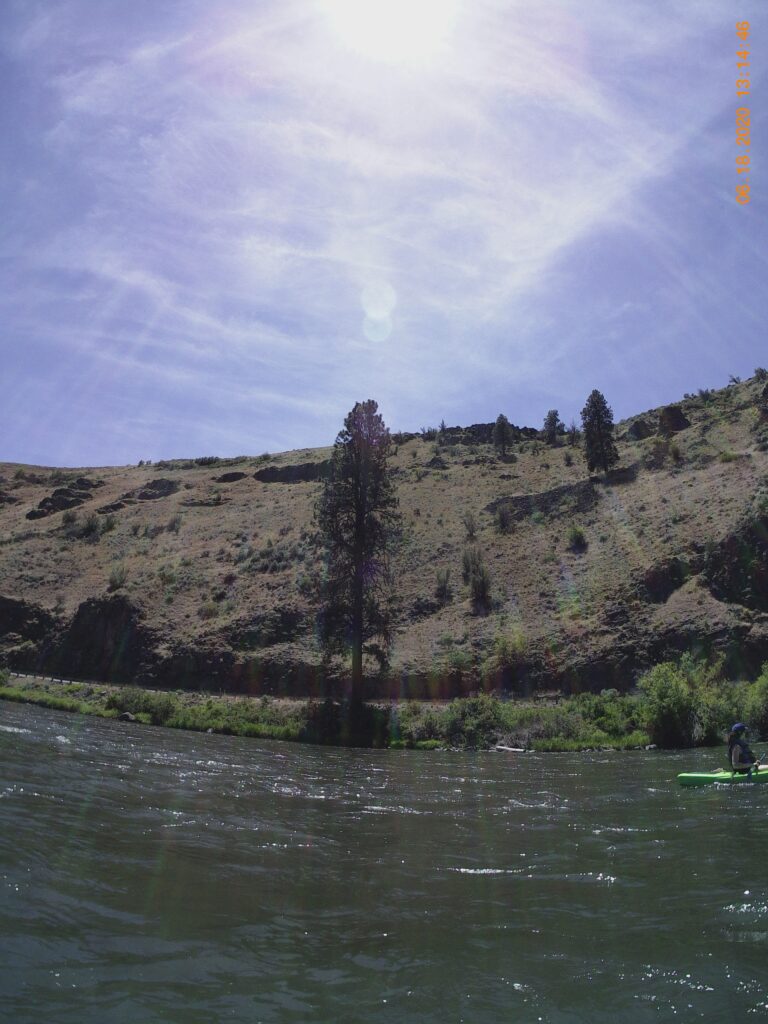 Nicely warm day, fairly good river flow, and very few other people. Good relaxing float … with some occasional "fauna" appearances. I suspect I caught a glimpse of an otter at one point, as well, but it did not last long enough to try to catch a picture.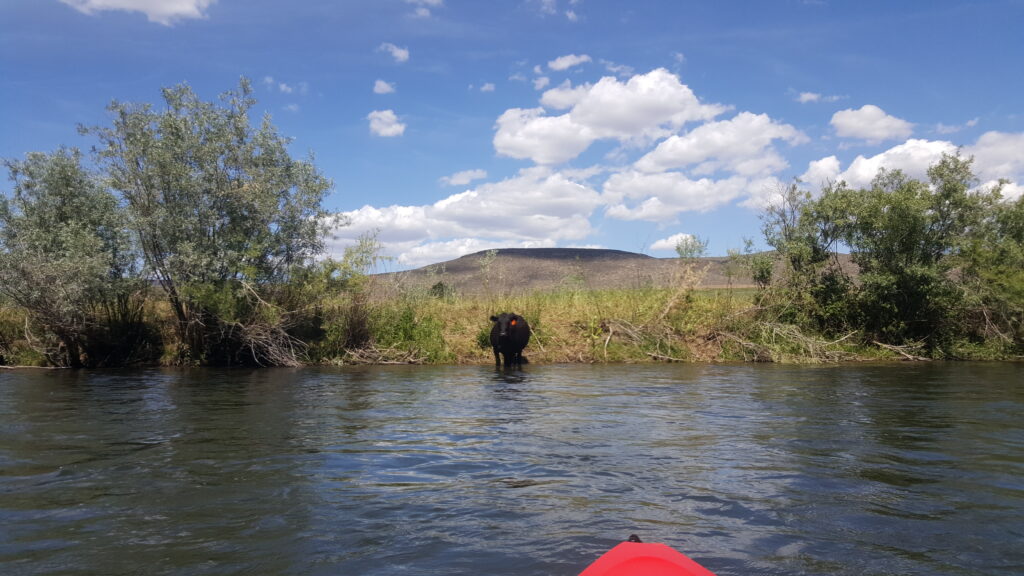 Of course, I also ended up seeing easily 20+ instances of fish taking bugs from the film, and longed to toss a fly in their direction, each time.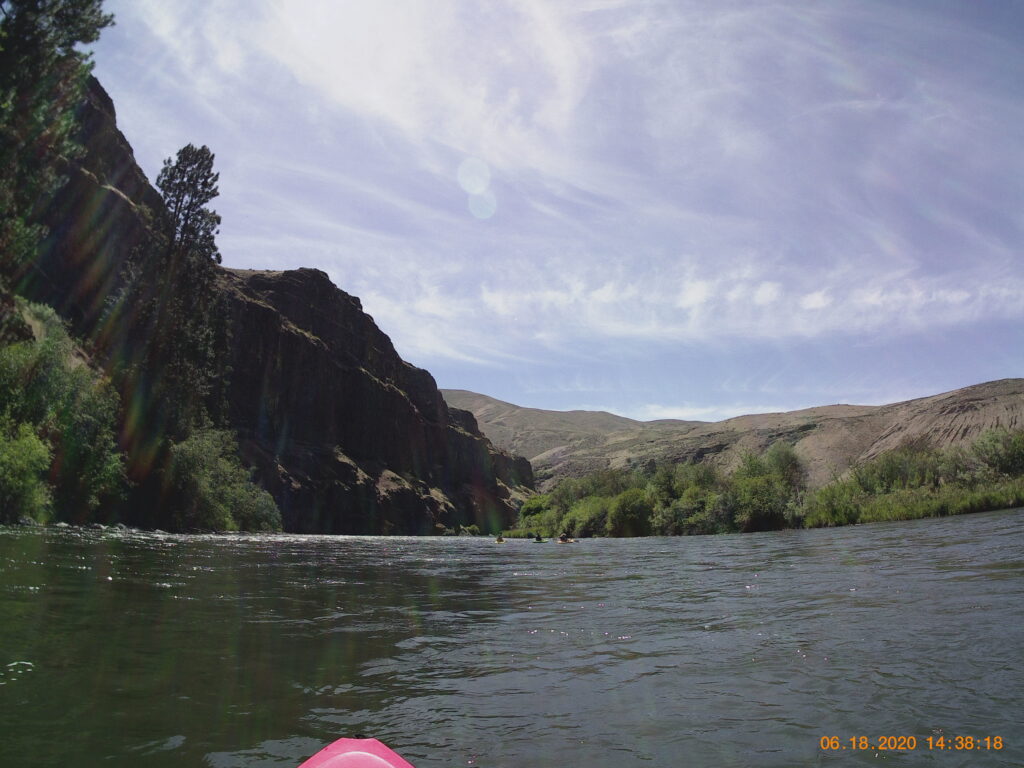 Along the way, when one gets down a bit in CFS, the rocky shoals appear in some very attractive fishing spots, where beaching a kayak or personal pontoon boat allows for some concentrated wading and casting…if the gear is available.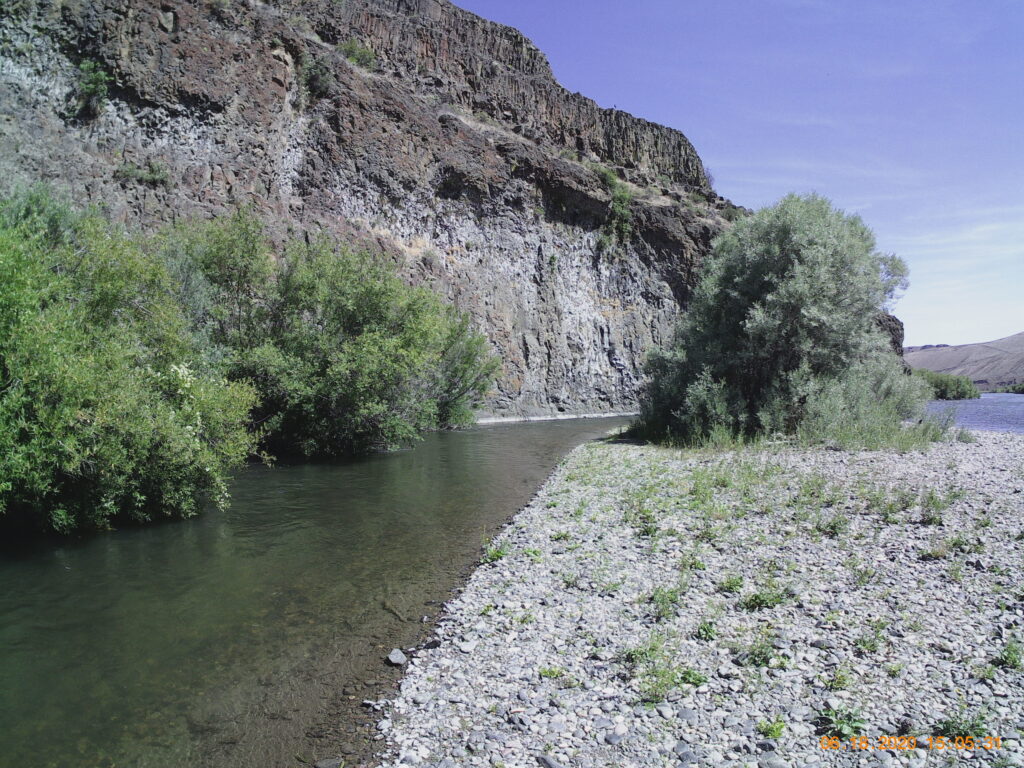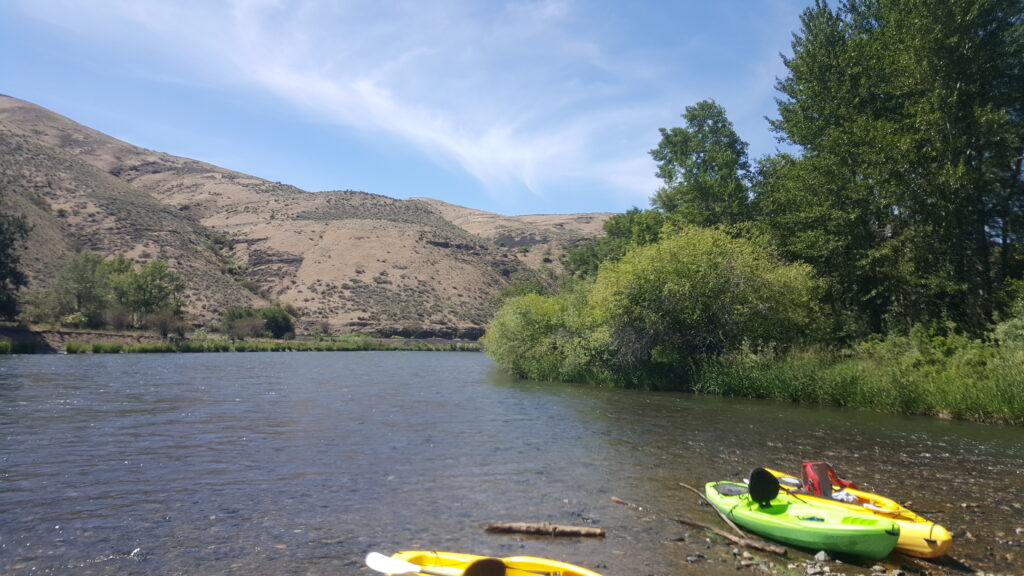 These also provide some prime picnic spots … if one is careful to avoid "goose sign" on the rocks…
Also nice, at the end of the float, to hang out with the kayaks and just watch the fluff from the cottonwood trees drift by.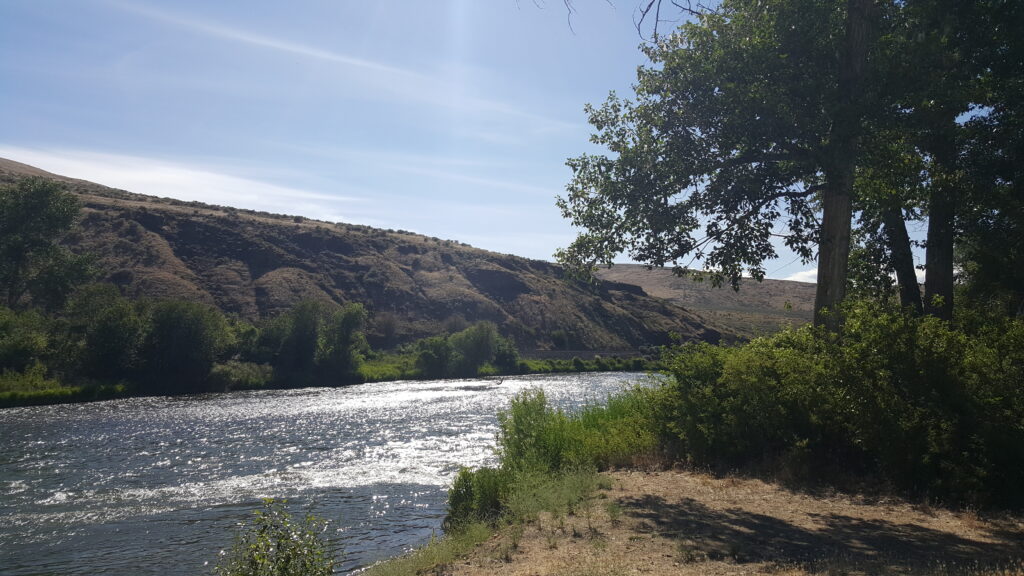 Very good day, indeed. Almost completely sunny, except for one little holdout that had to cast a shadow over us for about 5 minutes. And just enough breeze to keep cool with a PFD on.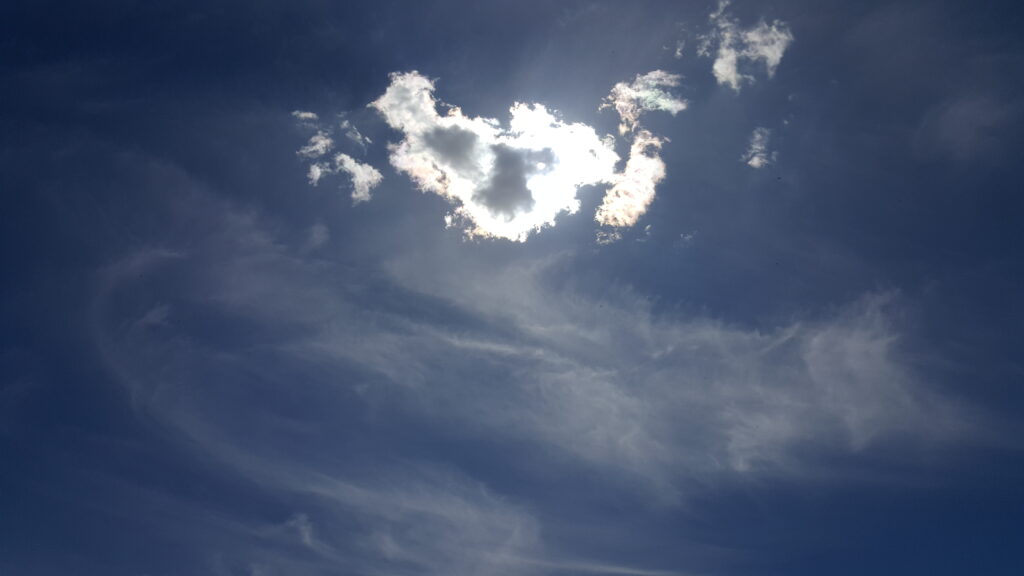 The fish taking from the surface, and the realization that the water temp really had come up reasonably well since my Opening Day casting practice session, meant that a return to some water with fishing gear was in order. That in mind, I made my way up to the same area as the previous fishing outing, today.
I actually ended up at the same spot, out of lack of availability everywhere else. The Saturday Curse (human's invading nature) had struck again, so I thought I would just hop in and be ready for another day of casting practice.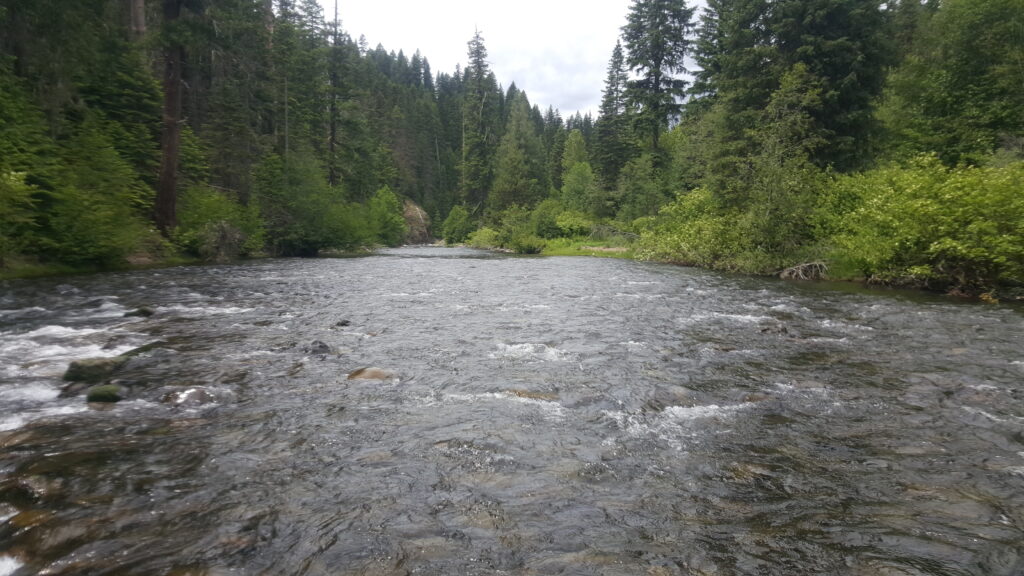 Today, however, was different. I think the Yakima trout had emailed? … phoned? … telegraphed? ahead, and let these locals know how often they had taunted me on the kayak outing. In return, a coule of nice, bright rainbows came to hand, and half a dozen others briefly tugged on the line before letting themselves off the barbless hooks. Sure, they were mostly young, inexperienced trout, untained by the repeated encounters with humans that will happen as the season continues, but catching fish is always a nice bonus, when taking a walk in a river…
Tight lines.