Pretty obvious that I really enjoy cooking, eating good food, and a beautiful glass of wine. As of late, I have really come to enjoy some Italian reds, in particular. This, as one might expect, has lead me back into Italian food (with some moderation). Thankfully, I have been following John Fodera on Twitter, and found his website/blog to be highly informative.
Take a look for yourself, if you're interesting in the same things. Tuscan Vines
Recently, I decided to give one of his recipes a try (actually, two that are combined), and this was the final outcome.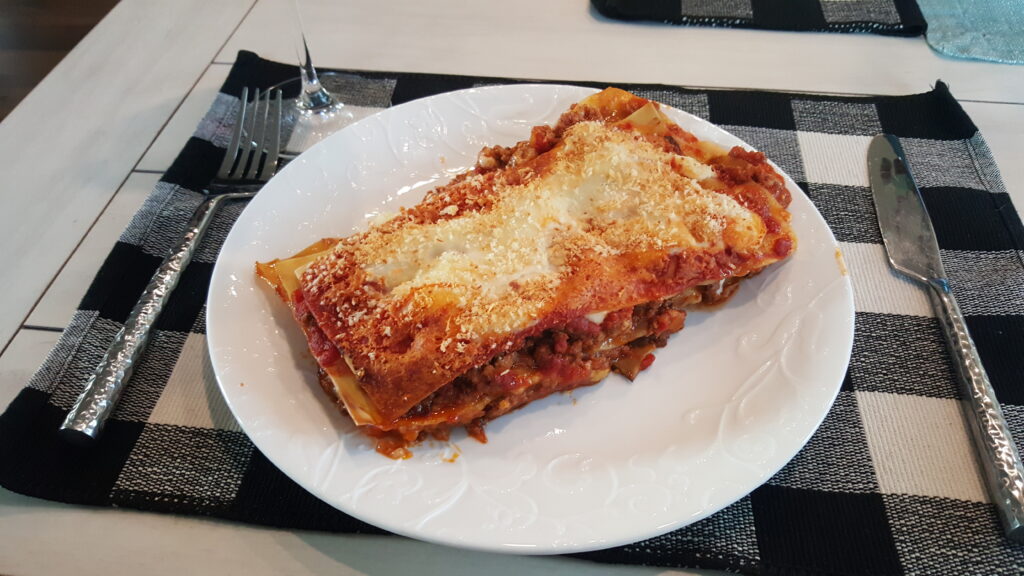 Yeah…I may have slightly under-salted it, but that's easily corrected at the table. Apart from that…phenominal.
Specific recipe link, as follows: Lasagna alla Verona which incorporates this, as a component: Ragu alla Bolognese
Looking for something light and airy? Stop now. Turn around. Walk away. This is hearty fare, rich flavors, and a filling meal.
I won't repeat the steps involved, but will walk you through some of my favorite stages.
First off…the Bolognese is amazing. Three different meats, but working together seamlessly.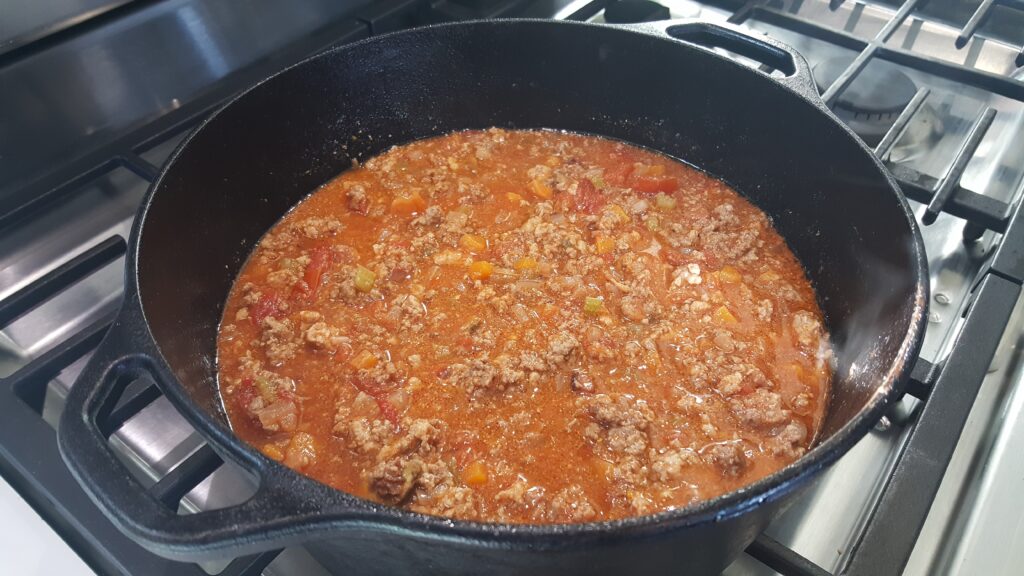 The layering was also easy, but gave a great feel for the meal that was to come.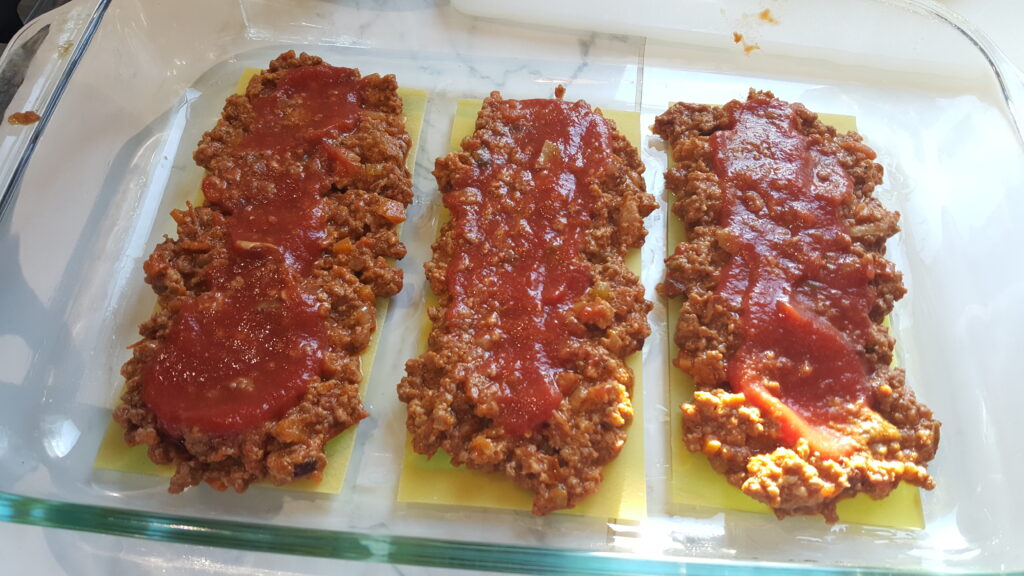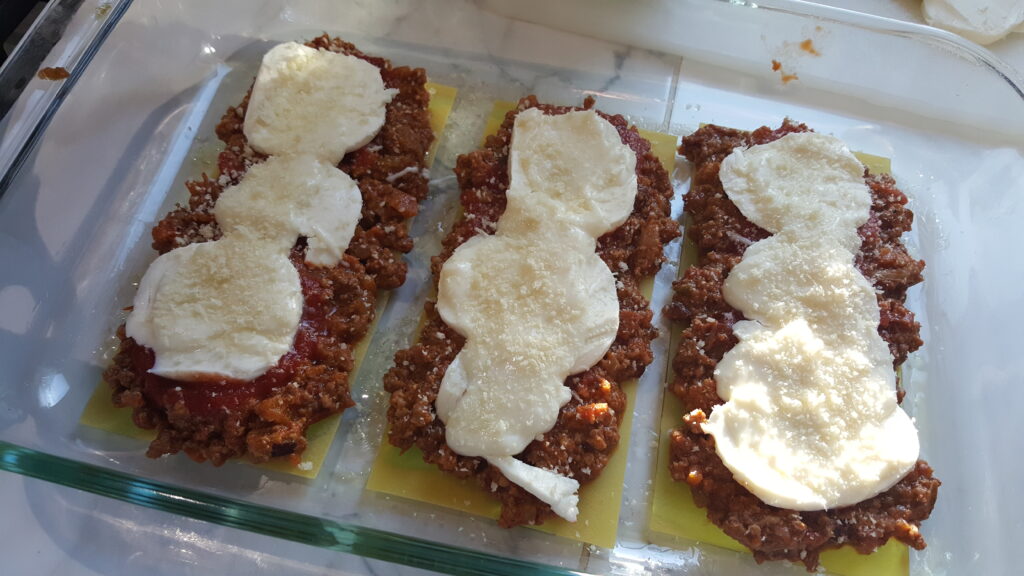 The recipe makes enough for a full set of the lasagna, with a good amount left over to freeze … or just eat by the spoonful, in the night.
The lasagna layering and the formatting as separate servings really worked out very well. I may have actually used a bit too much Bolognese in the separate strata, but … wait … not sure why I would even say that. It was just right. Nevermind.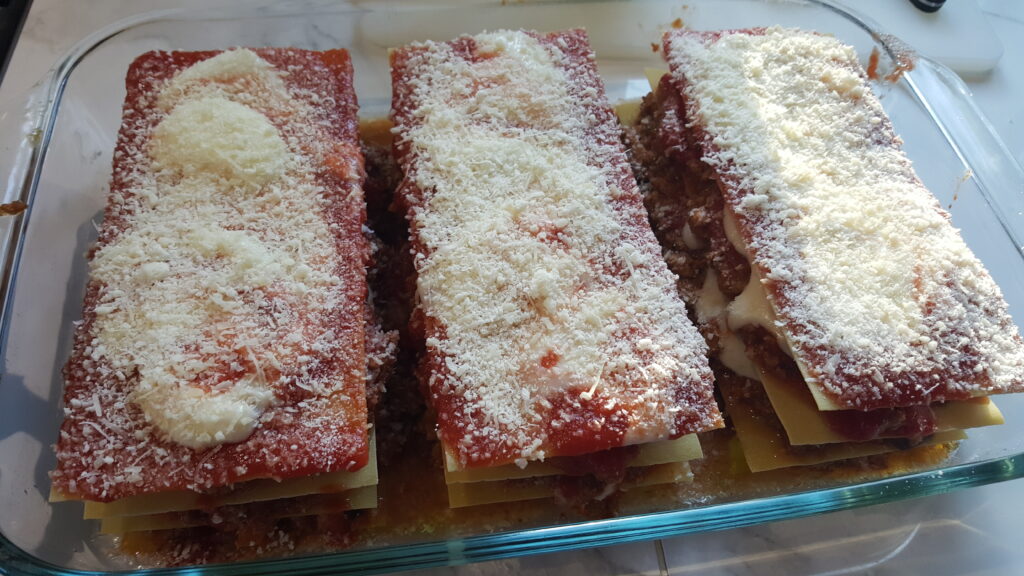 My one regret is that I discovered we had run out of Rosemary, but not until I got to the point of needing it! Sad…but an excuse to make it all, again.
The final product paired very nicely with a glass of this…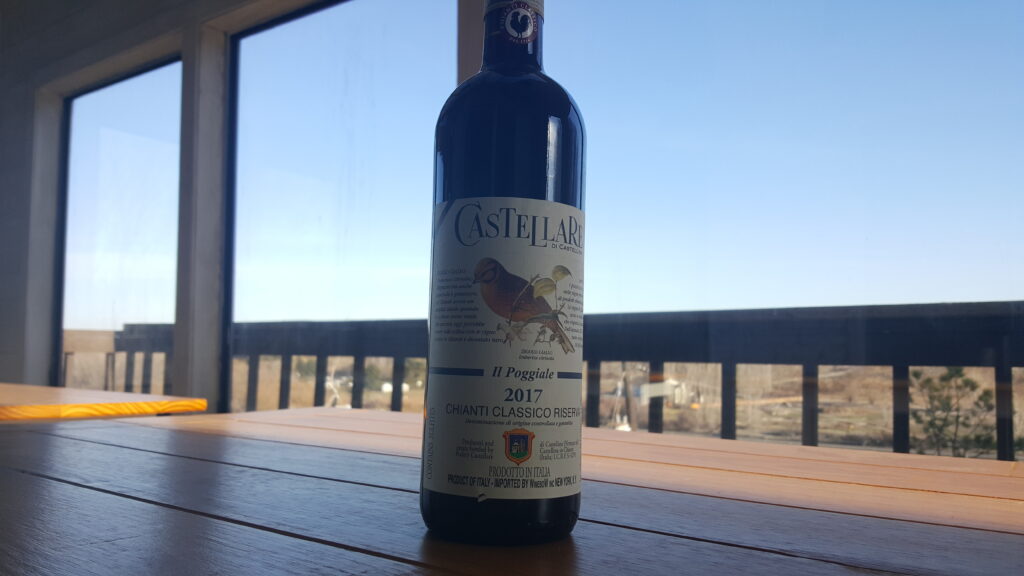 I still I have leftovers to work through, but looking forward to making this, again.
Tight lines…