This morning, the only cloud I could see in the sky was a long ribbon of smoke, coming from a brushfire I believe is NNE of us, but some distance away. The wavering line of haze looked to be just in front of the far Eastern ridgeline, that so nicely frames the sunrises for much of the year.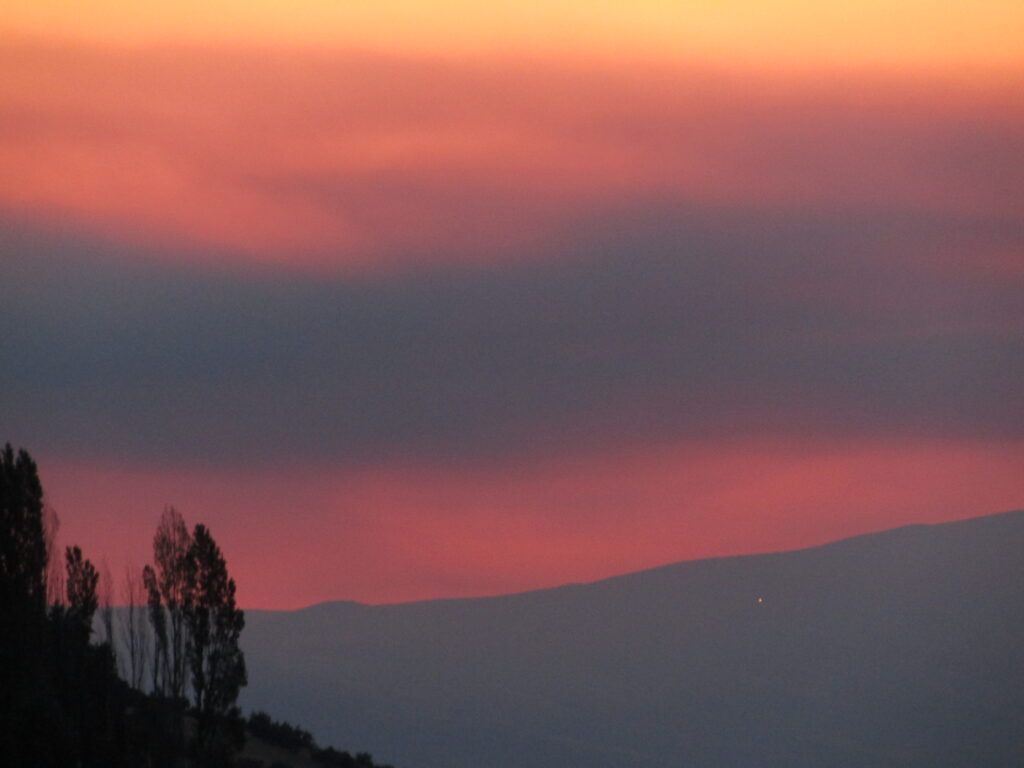 Not sure what to expect, as the smoke could easily have ramped up in intensity and obscured the actual sunrise, the color of the haze convinced me to at least wait it out, and see how it would evolve.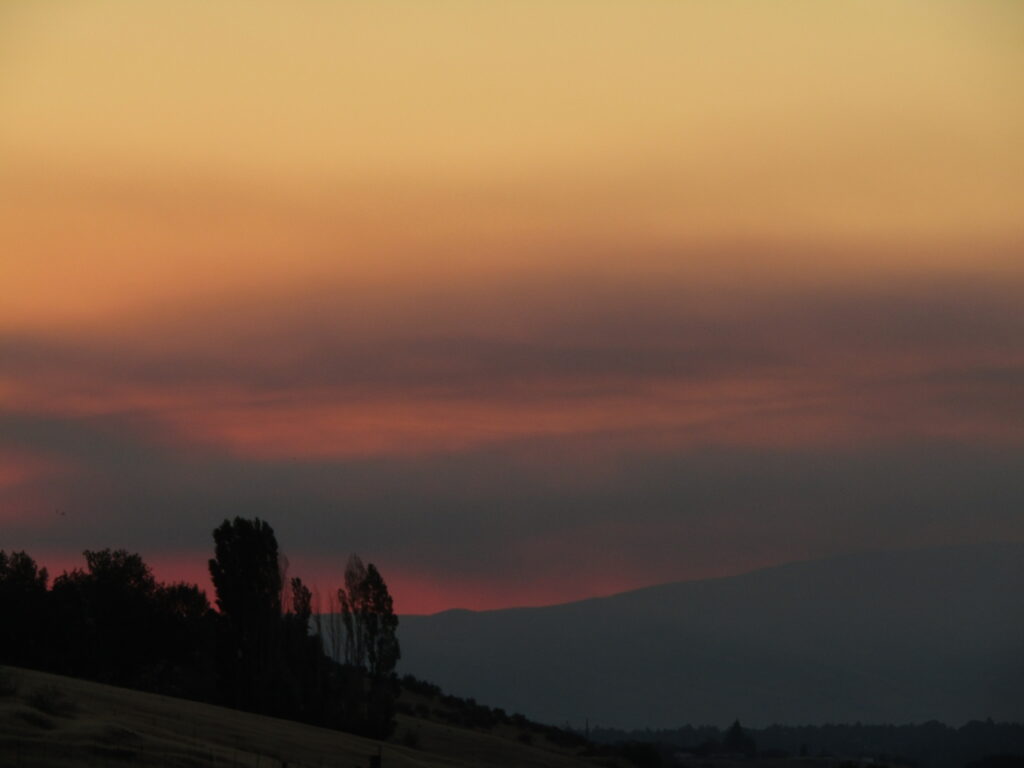 A few shifts in light level, I assume caused by smoke density and my camera's attempt to adapt to different areas of the sky, then the first hint of sun burned through.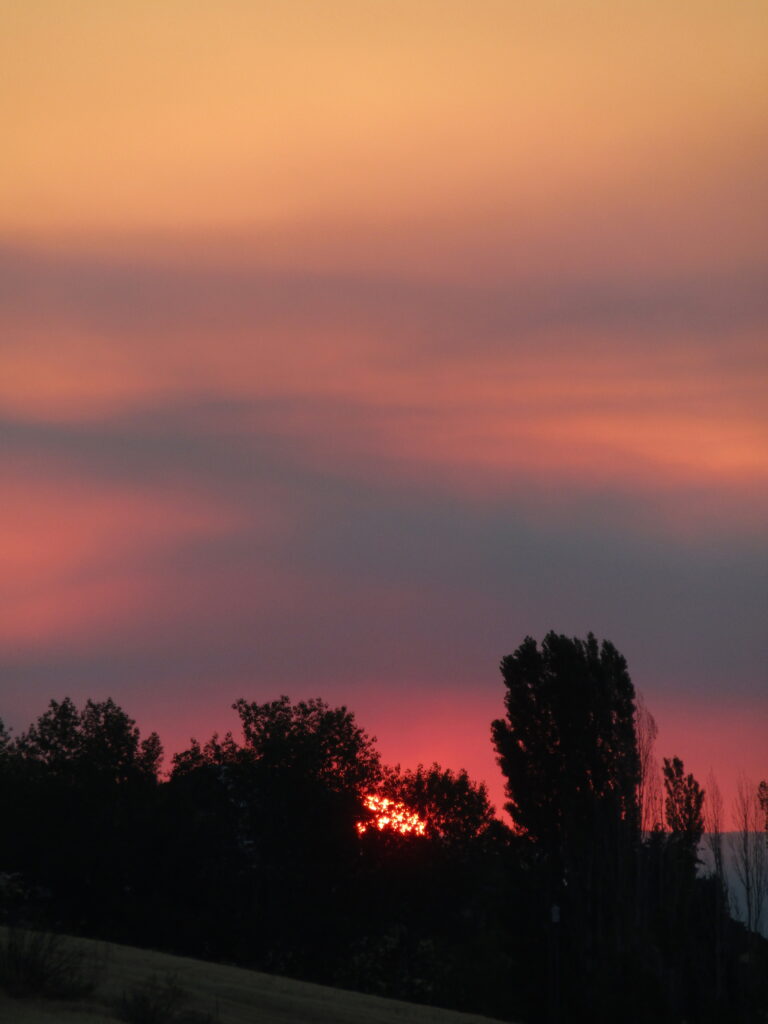 Very glad I waited it out, as the actual sunrise created an interesting effect with the haze and trees.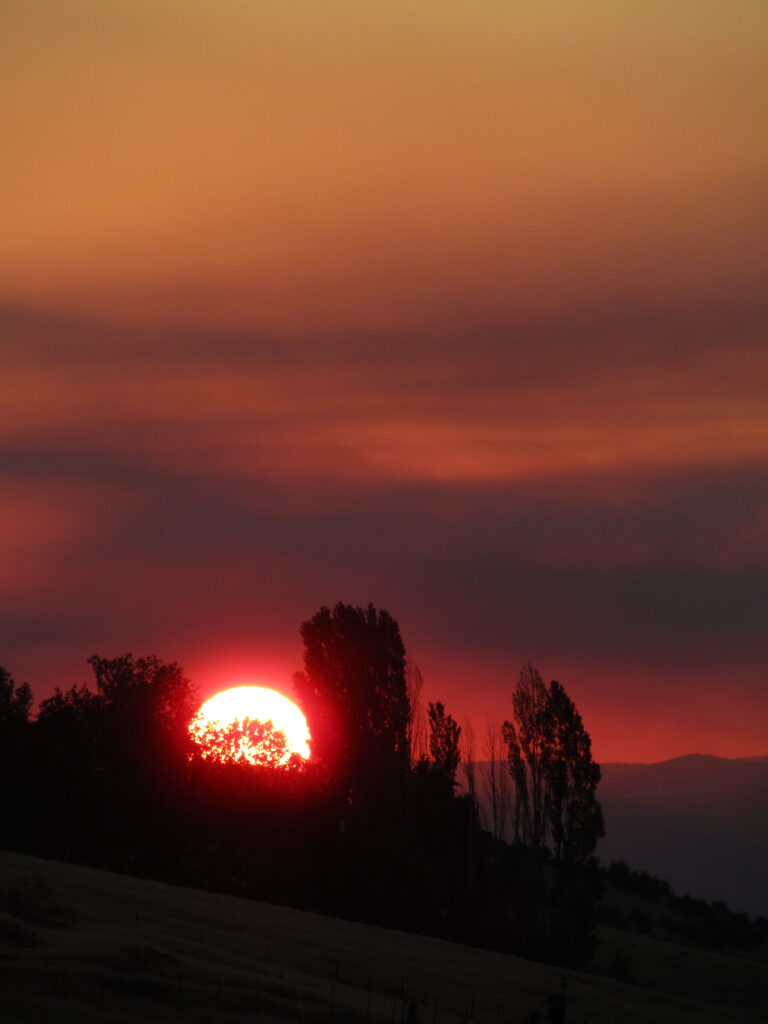 As it continued, and as I tinkered with different shutter speeds to enhance or suppress the glare, the light cast on the ridge, and the glow in the haze, provided additional points of interest.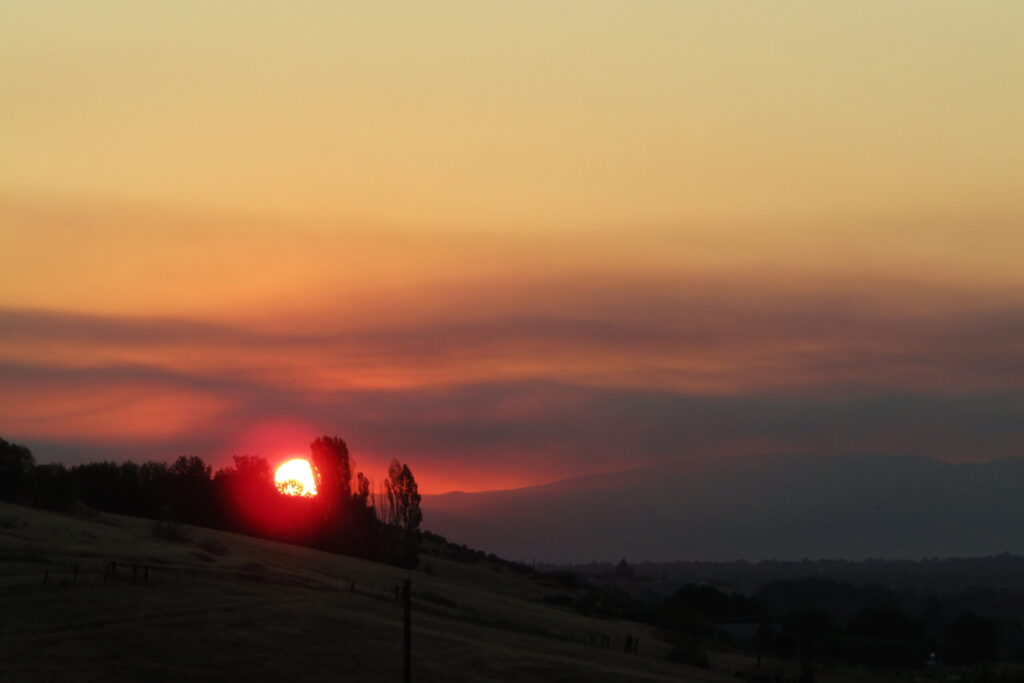 A few shots without the sun, to allow for more even exposure balancing, too.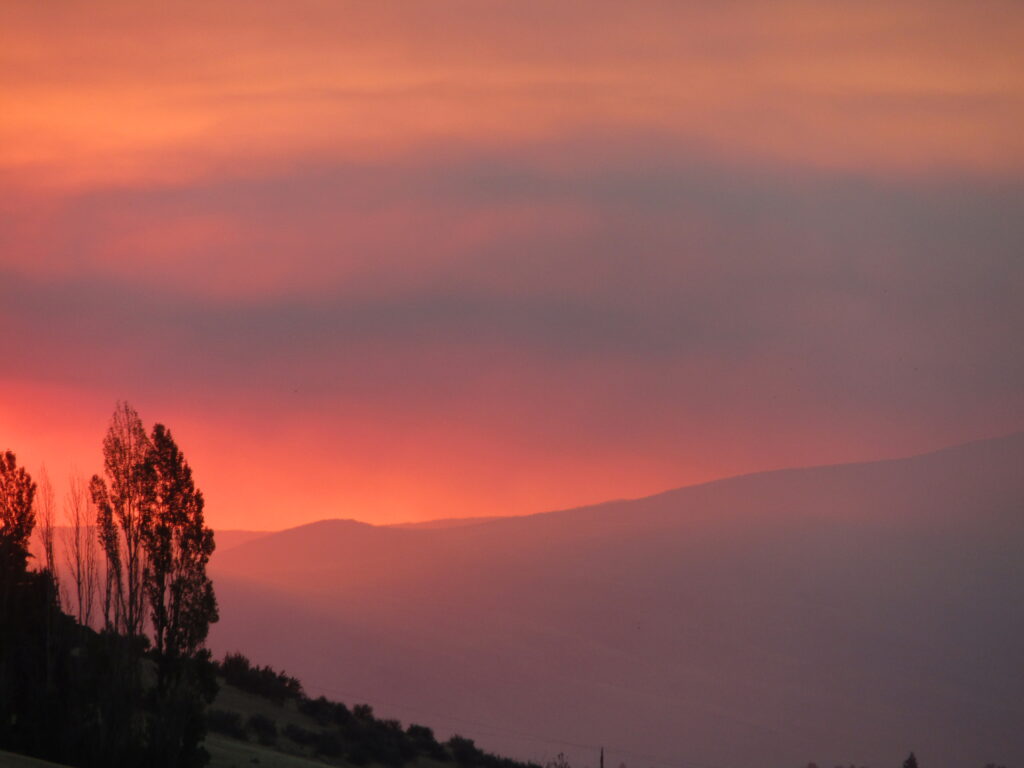 I hope everyone has an excellent Saturday and weekend!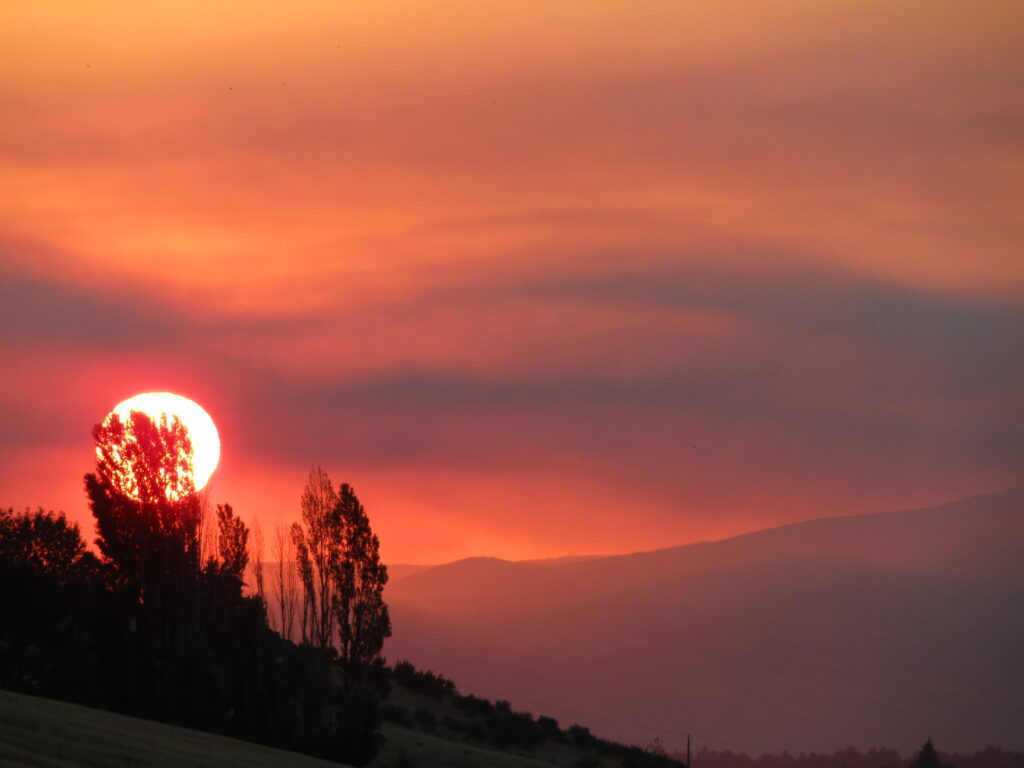 (A more complete, sequential set of pics has been posted HERE, if you're curious)
Tight lines…