I know it's been a while since I last made a swing through the Snoqualmie River, Middle Fork, area, so when my travel day allowed it, I took that opportunity.
To be clear, this was not a normal travel cycle, so I really needed the break and a chance to get out into nature. Usually, when doing the typical Seattle trip, I sneak out to fly fish instead of grabbing a normal dinner, one night.
This week, it was a trip to DC, which started with waking at 3am to discover my commuter flight to SEATAC had been cancelled in the middle of the night.
Yay!
This ended up meaning I got maybe an extra hour of sleep, then drove to Seattle to then make the first flight to DC that would work for me. When they cancelled by initial leg, they reassigned by second-leg seat, too. Funny thing, though. Had they kept my second leg active, I could have made it by driving, as my layover between first and second was actually long enough, despite the 3hr drive!
I'm sure that extra hour of sleep did me some good…right?
Anyway, my return route took me from the 5hr 50min flight, right to driving back…so a stop to stretch, get some sun, and breathe in the natural world was most welcome.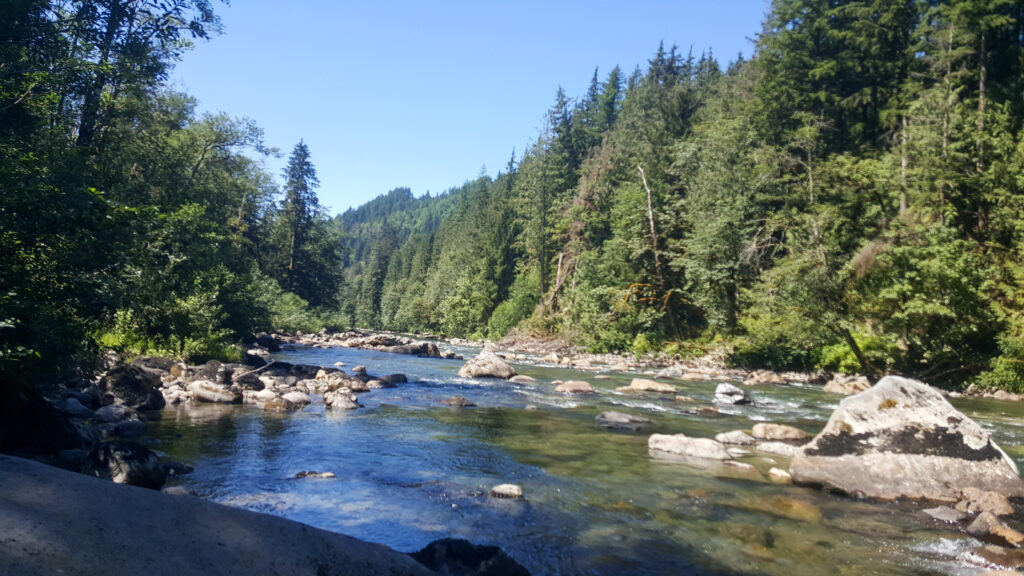 First spot I tried. Wow, what a great location. A shame I didn't have full waders, etc, or I could probably have gotten to the far side.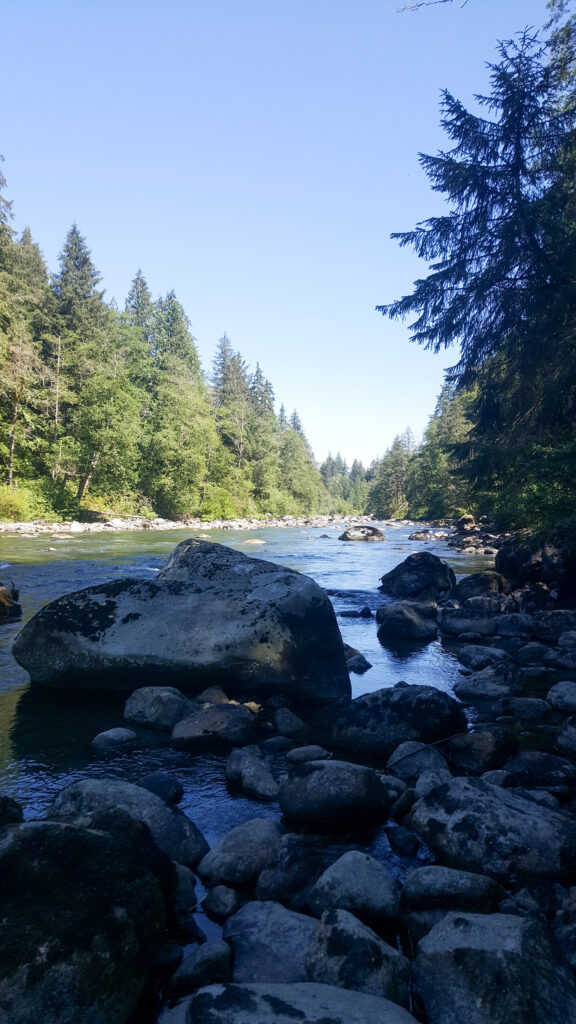 This section was always a raging confusion of currents with only the tips of rocks showing, on my earlier visits. Now running at around 350cfs, where on the last visit (late April), it was still around 800. Good comparison shots, from one of the bridges, really highlights the difference.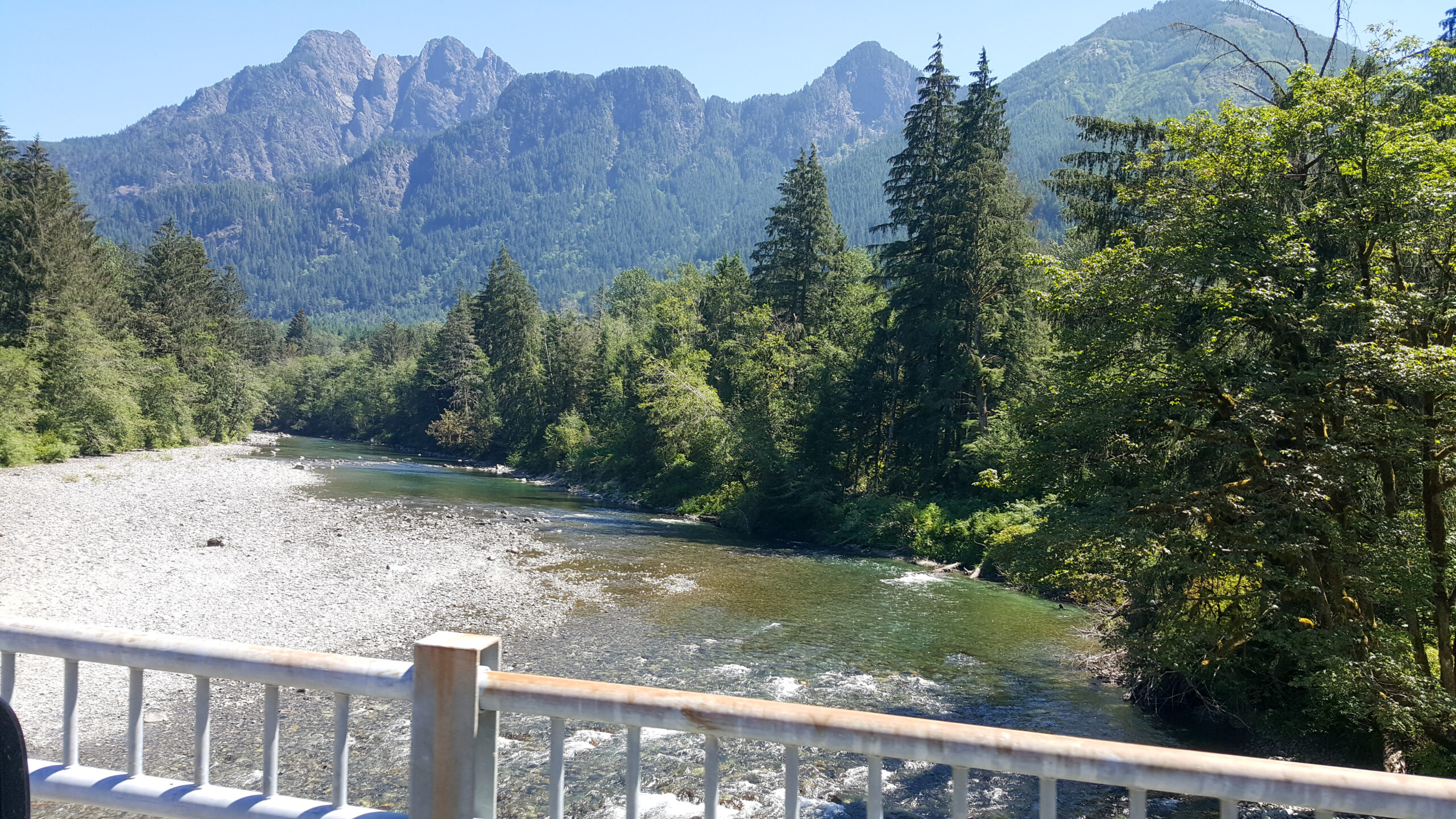 The left, with the railing visible, was current and the other from April. Both taken from the same bridge.
That was the second place I stopped to fish. No activity at all, at the first. I was not really surprised, as it was the middle of the day, the water very clear, and in several places families were enjoying tubing and other water-play, that undoubtedly made enough noise to scare the fish.
How clear was the water, you ask?
Working my way upstream from the bridge (the direction where I finally found nobody already playing), I located a couple of spots with rock accumulations and interesting riverbed formations, and continued to cast and explore currents.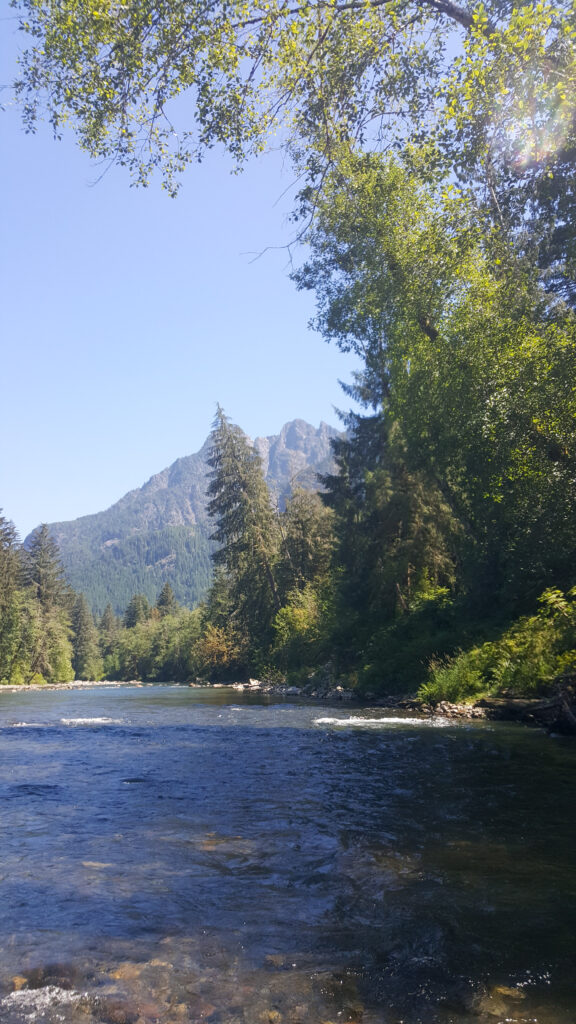 Eventually, I came to a spot where there was a shelf of rocks and a nice narrowing of the current, and discovered a few caddis on the rocks.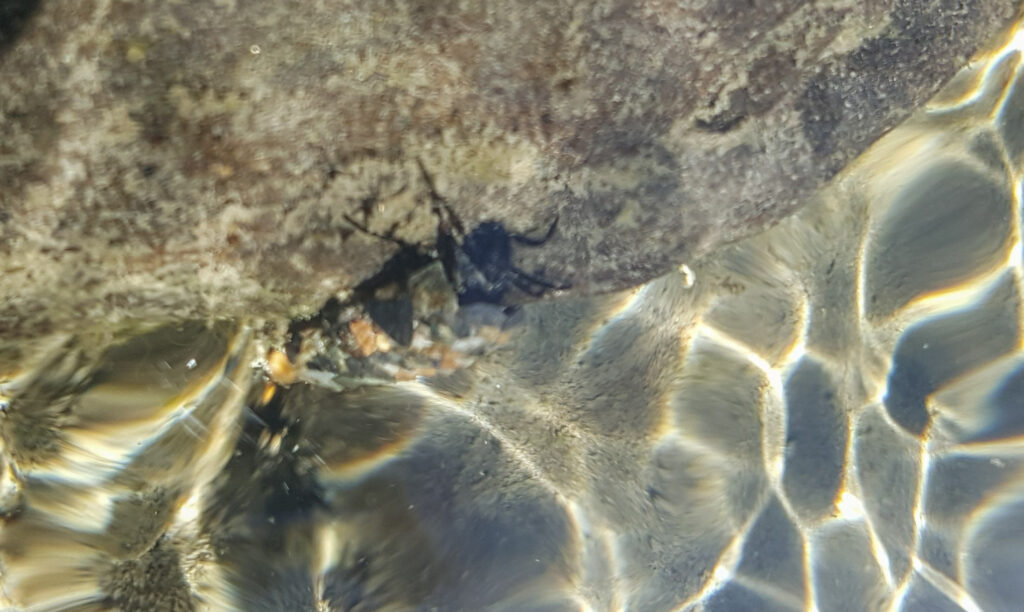 They were cased, but fat and highly active, suggesting to me that they might be the stragglers from a larger hatch that perhaps had come off that morning, or the previous evening. I had been fishing an Adams, up to this point, as looking earlier had not revealed any bugs on the river floor, but given this, I switched over to one of those CDC-augmented Caddis flies, that I had used on a previous day.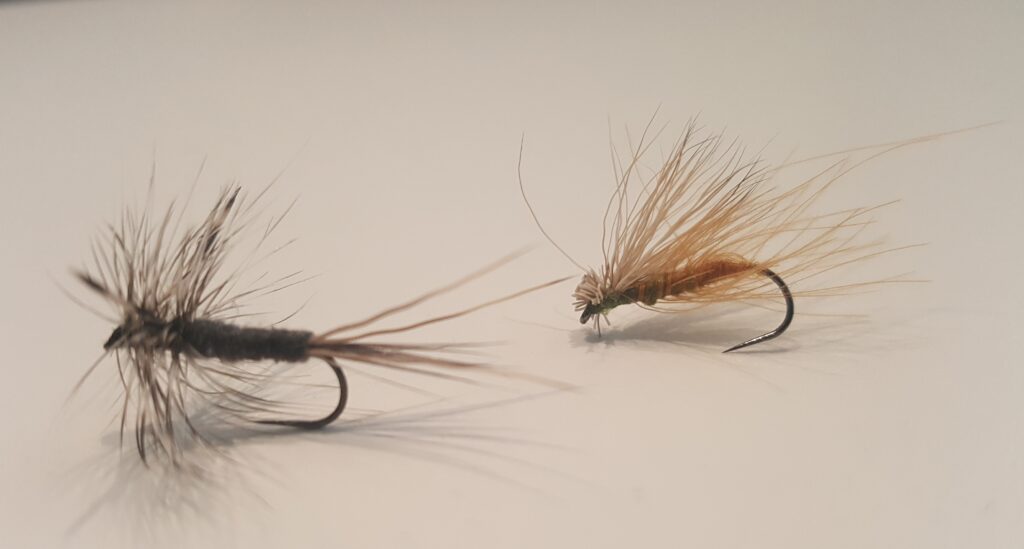 Still not great conditions, as even the ridge of rocks was out in full daylight and probably quite accessible to raptors, but after that switch I did manage to connect with a couple of fish! Nothing to take pictures of, but still a nice add to the day.
A few more pics, on the way back to the interstate, and off I was on the drive, again.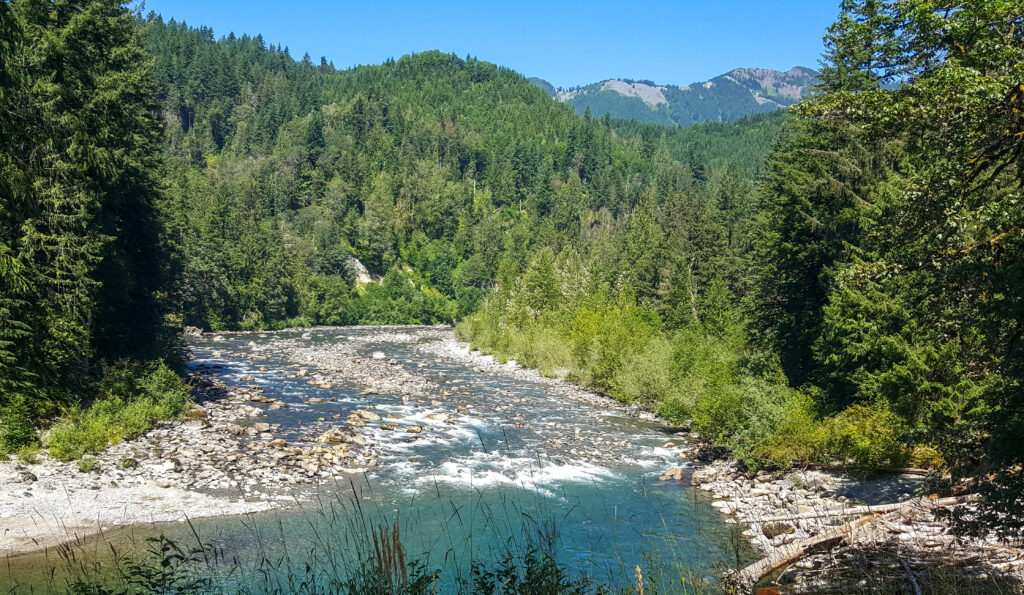 Obviously, tons of other areas to try, in the future.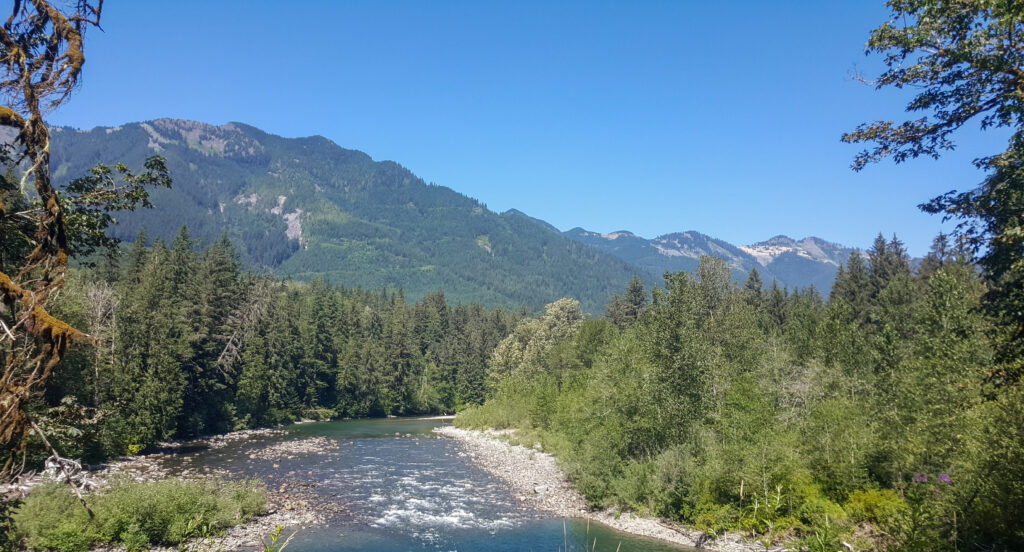 Beautiful country!
This might be my next "skip formal dinner to fish" location.
Tight lines…