As Q3 draws to a close, a few final catch-up items to share.
Last weekend, I knew it was time to really push myself to finally finish that walkway, between the house and the shop. My hope was to end up with kind of a sitting space, with shade and breeze (based on the orientation and typical wind pattern). To kick that off…fuel was required.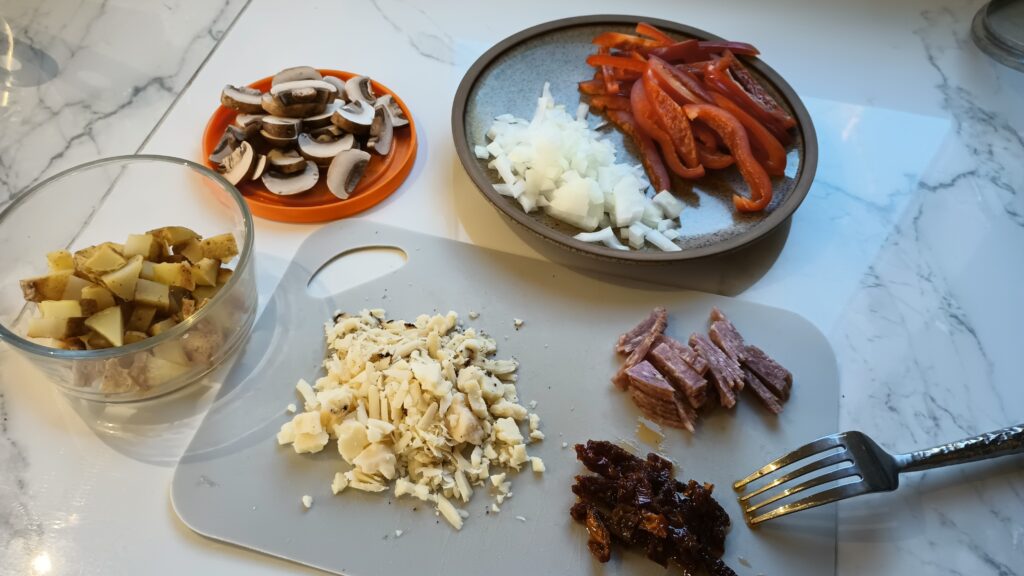 Yep…return to omelette season.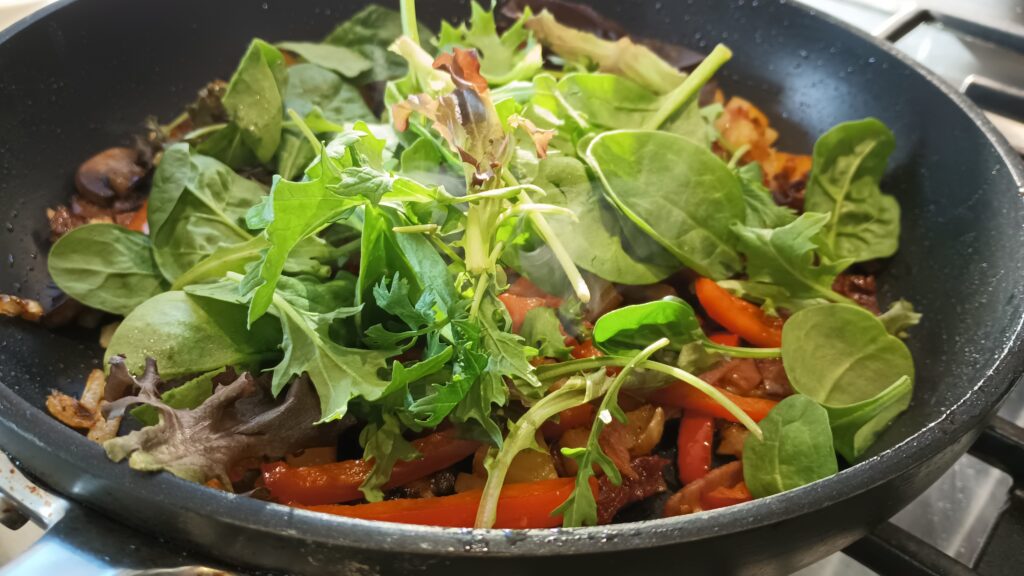 After a deep saute of the various veg and salami, some greens to wilt and provide vitamins for my eyes.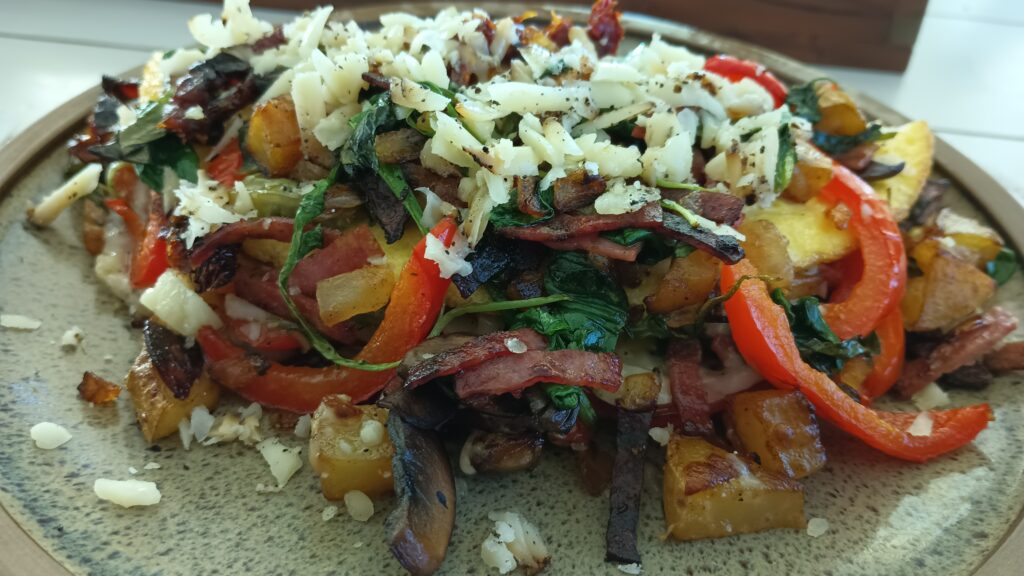 The end product. Yes, there really is an omelette under all that. The espresso cheddar really provides a nice earthy note, too.
In the end, I managed to get everything but the string lights done. Those arrived this week, and I will throw in an update shot, once I sort them out.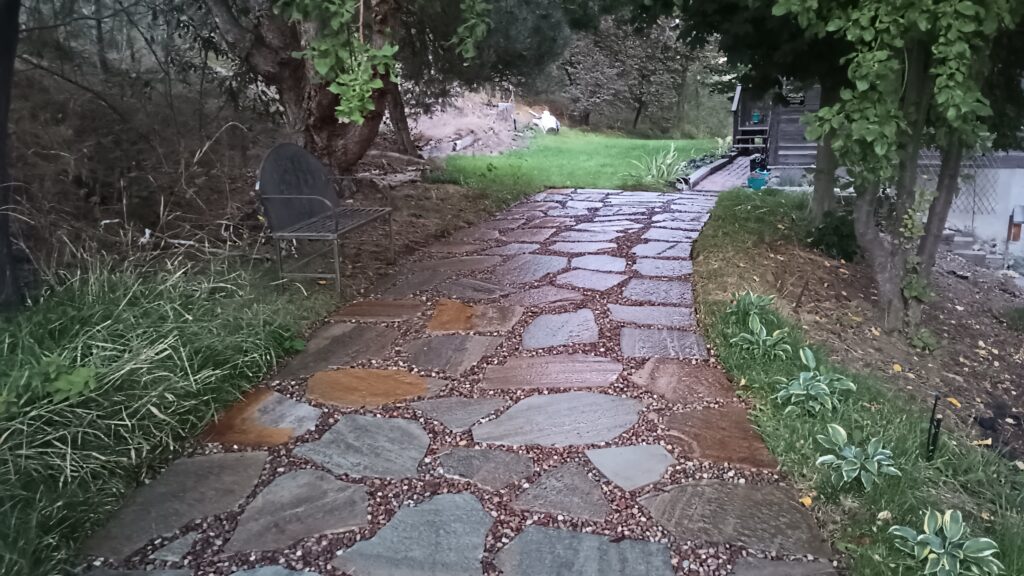 A quick trip to Seattle also provided a chance to check on that Asahel Curtis spot.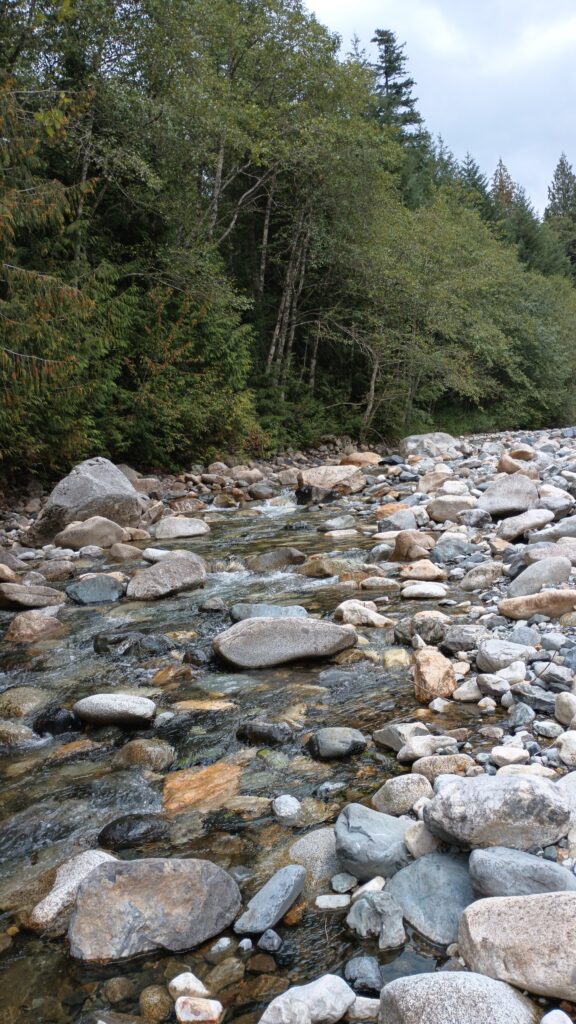 I didn't have a chance to fish, as I passed through, but as low as that water was running, I may have felt bad for any fish caught in the various pools. Soon, I will be able to wade the larger rivers, closer to home, and I will make sure to share some of those trips, as they happen.
Lastly, a bit of a nice sunrise, today. Many days prior had been either cloudless or so densely overcast that nothing could be seen of the sun. Today, a nice middle ground.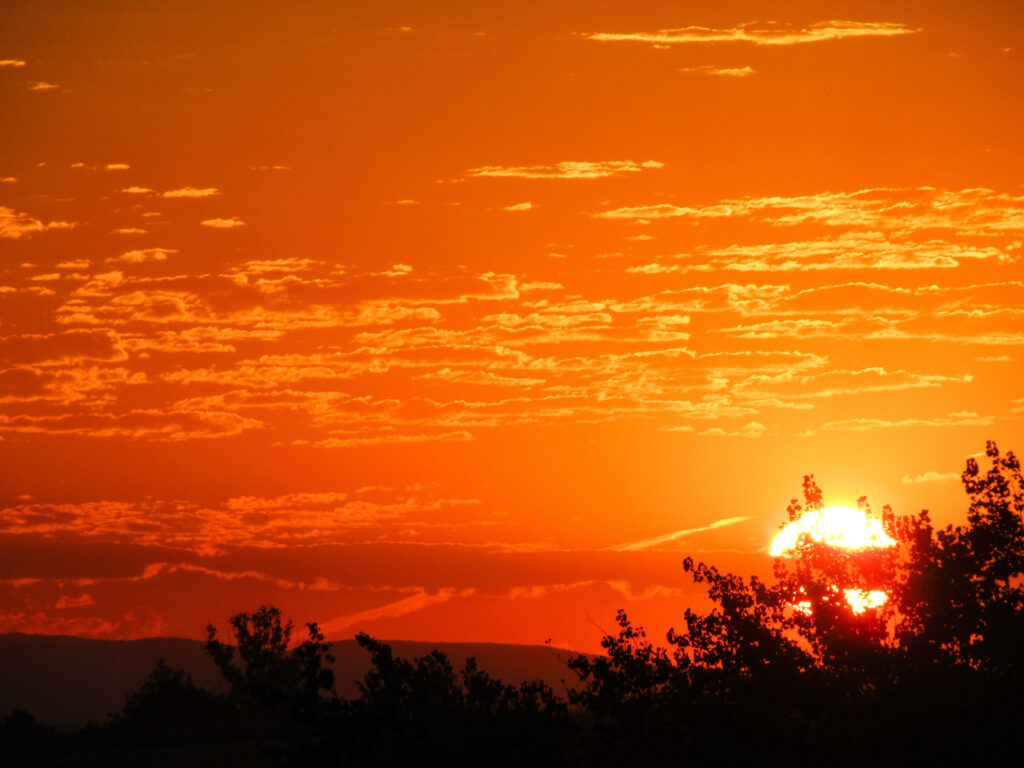 Great way to start the day. I ended up posting about a dozen pics HERE, in case you want to take a peak.
More to come, and soon a new quarterly skies page.
Tight lines…