Good evening!
Let me preface this post with the following:
I plan to fly fish AT LEAST ONCE, between now and midnight, Sunday night. Really. I mean it. Not kidding.
I've been fighting a lingering cough for far too long, and it's time to get back out into nature and let the waters take the rest away.
To catch up, a few things to call out…
Late last week, a friend reached out to set up an excellent afternoon/evening of wine, food, and great fellowship. Thank you, J.D., for making this happen, and for everyone for the amazing time we had. We ended up as a group of 6, and that made for an ideal opportunity to catch up, laugh, taste, and just relax.
Kicked off at the Owen Roe tasting room, where we were set up in a private room that was built out of stacked pairs of wine barrels, three tiers high. Great spot, and a set of six truly enjoyable wines. I have to say that Owen Roe is probably my favorite local winery, but they also bring excellent wines up from their OR operations, as well. Their "The Kilmore" is very high on my Pinot Noir list.
From there, a short drive out to Freehand Cellars, where we were able to set up outside (picnic tables and misters running), to enjoy the amazing view.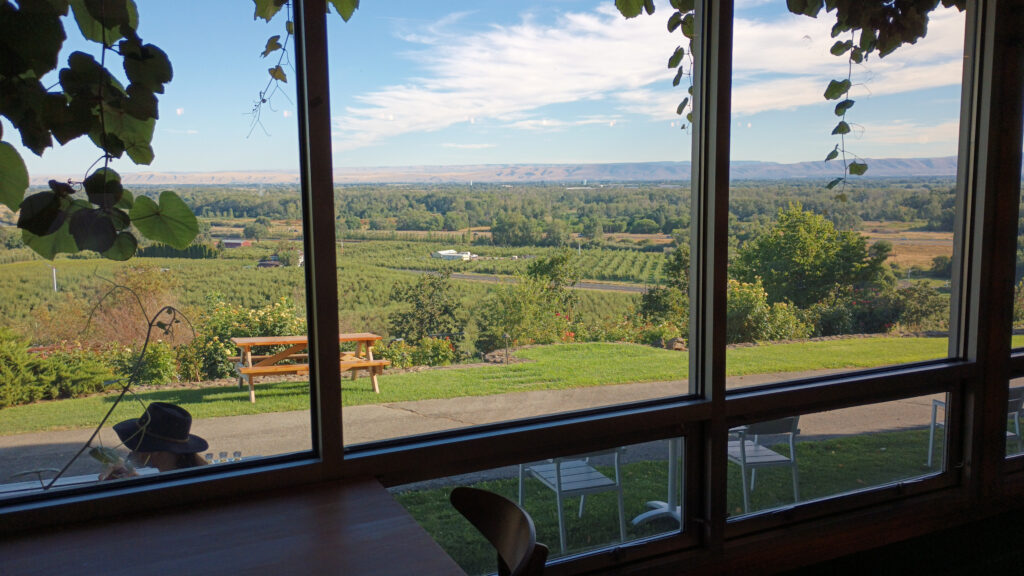 That's (obviously) a view from within the Freehand tasting room, but a great piece of the view.
Their wines, a flight of 5, were also quite nice, overall. Have to say that the 2021 Sauvignon Blanc was clearly well loved, and resulted in some "supplemental sipping," to continue the experience beyond the standard tasting servings (again, thank you J.D.!).
From Freehand, it was on to dinner at Crafted. Sorry to say that I've lived in this area for years, and this was my first visit. I absolutely plan to go back, though! Amazing food and warm and polite staff made for an excellent evening.
Such an amazing afternoon/evening. I still smile at various recollections…
As sometimes happens, after such a great food or wine experience, I managed to get some cooking time in, too.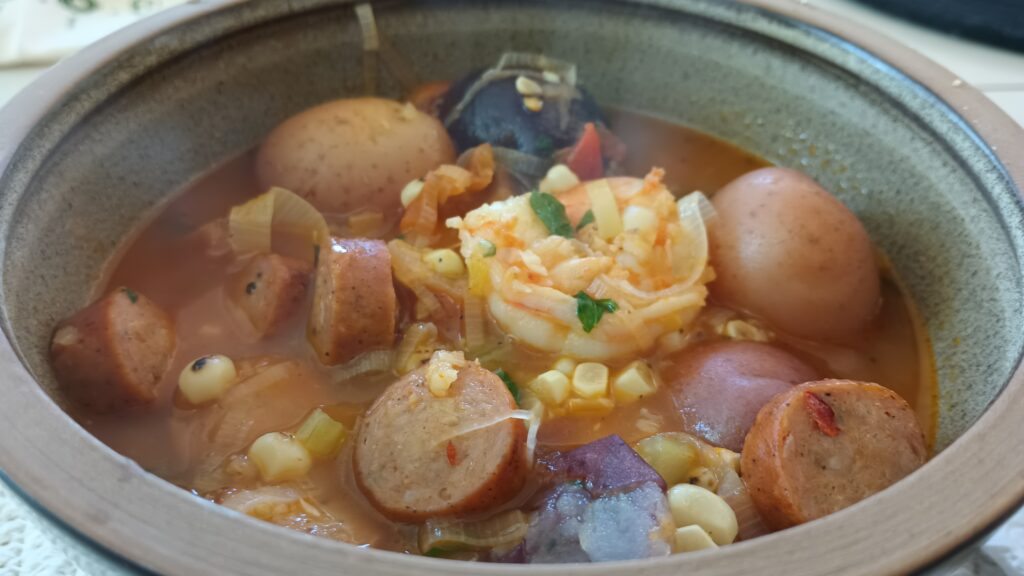 Another batch of Frogmore Stew…which I am told I need to find an alternate name for, at least when talking about it at home. Something about an absolute (intentional) lack of "frog" in the stew…? Yes, I did suggest a quick edit to "Frogless Stew"…but I just got 'the look' for that effort…
It's one of those recipes that has layers of prep required, which always appeals to me. For instance, I have found the corn is best when stove roasted, then allowed to cool, before it goes back into the creation of the stew. Recipe, HERE.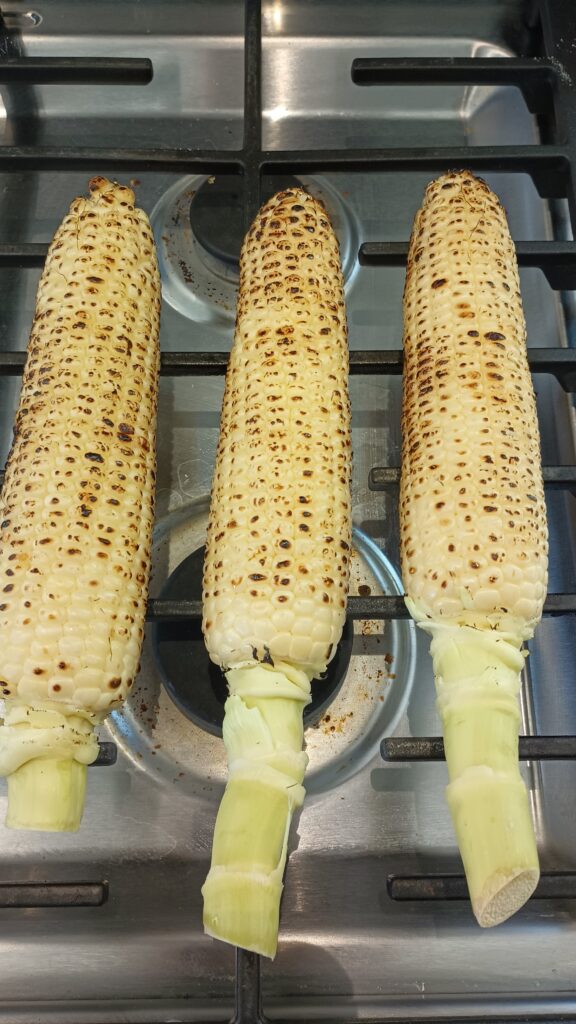 Of course, it also doesn't hurt that I have a standing policy of "If I'm cooking, I'm sipping," making every meal preparation that much more enjoyable. On this occasion, based on the Freehand visit and the seafood aspects of the stew, this was the pairing.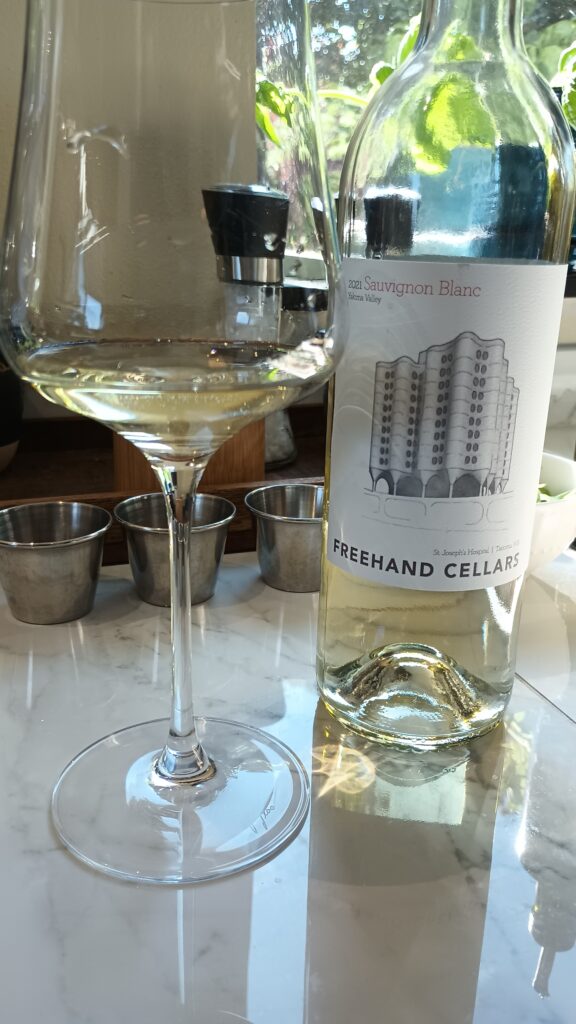 Such a great wine.
I should point out, though, that I don't consider putting bread in the toaster, or similar activities, "cooking," with regard to this policy. While that would certainly make each day go by faster, it might lead to other … ummm … challenges.
I know, it's kind of a departure for me, as I often focus on Italian wines. I have to admit that Chianti Classico and Brunello are two of my absolute favorite types of wine, but I have a lot of new options to look into, including some Italian whites, based on recent posts and newsletters from John Fodera, at Tuscan Vines. Definitely well worth looking through his site, and strongly encourage you to subscribe to the newsletter, if you have any interest in Italian wine and food!
As a result of my absence from the various streams and rivers, I just don't have any new wilderness or fishing pics, but I hope/plan to correct that, soon. I do, however, have a few nice sunrise pics collected, of late.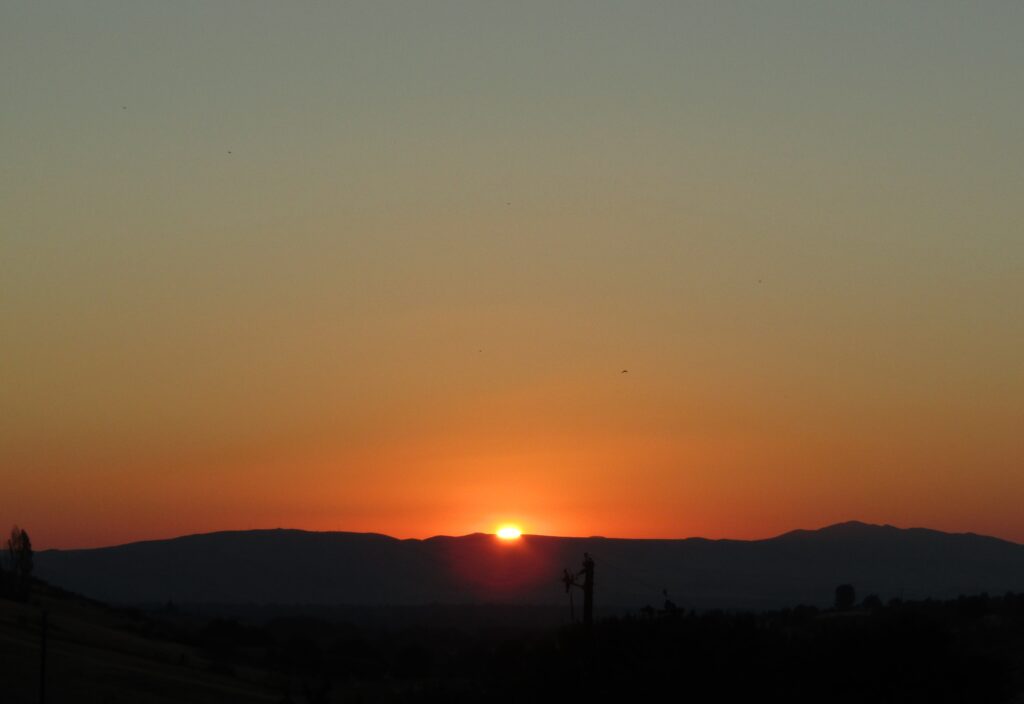 That was this morning. Cloudless, but still a nice gradation of color, I think.
I hope everyone had an excellent workweek (or just week, for those lucky few), and that this weekend is a great one.
Tight lines…