I know.
It's been a long … what … twenty days, since I last posted anything. It has been an interesting stretch, so I'll just jump right in.
Meals
I few really good ones that I threw together, recently. Highlights would be:
A couple of weekends ago, I asked the family, while out doing the shopping, what they might like for dinner on the following day. I have probably too many items marked as "Favorite" on the cookbook app, so it really does not narrow it down all that much.
The response: Chicken Pot Pie.
If you know me, you know that I don't do much of anything halfway. As a result, making CPP means starting the process hours in advance, and doing my own puff pastry crust, too.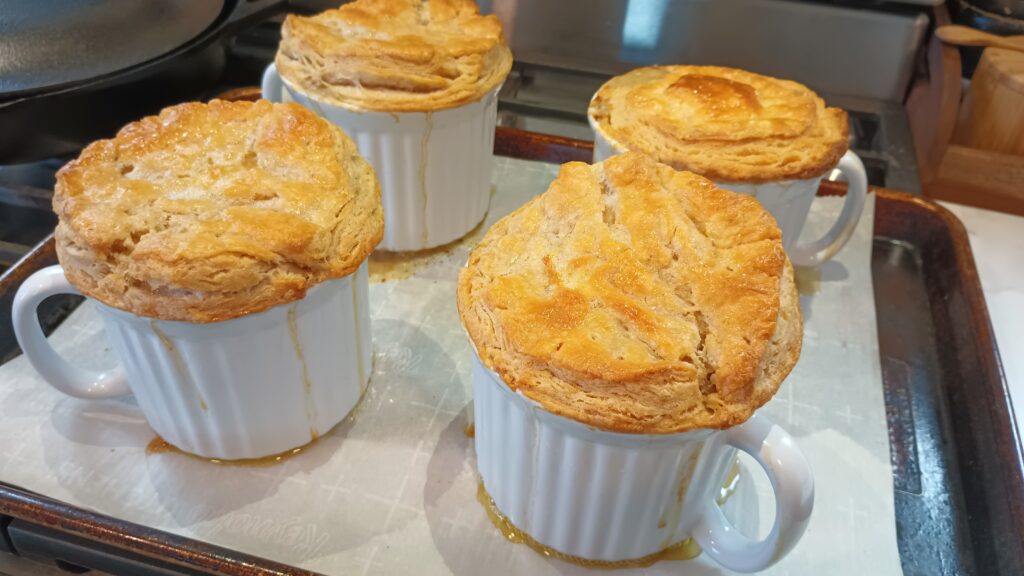 Turned out well, apart from that slacker in the back-right, that felt the need to try to resist puffing up as much as it's kin. Lazy. Still tasted good, though.
Paired with this wine, it was an excellent meal.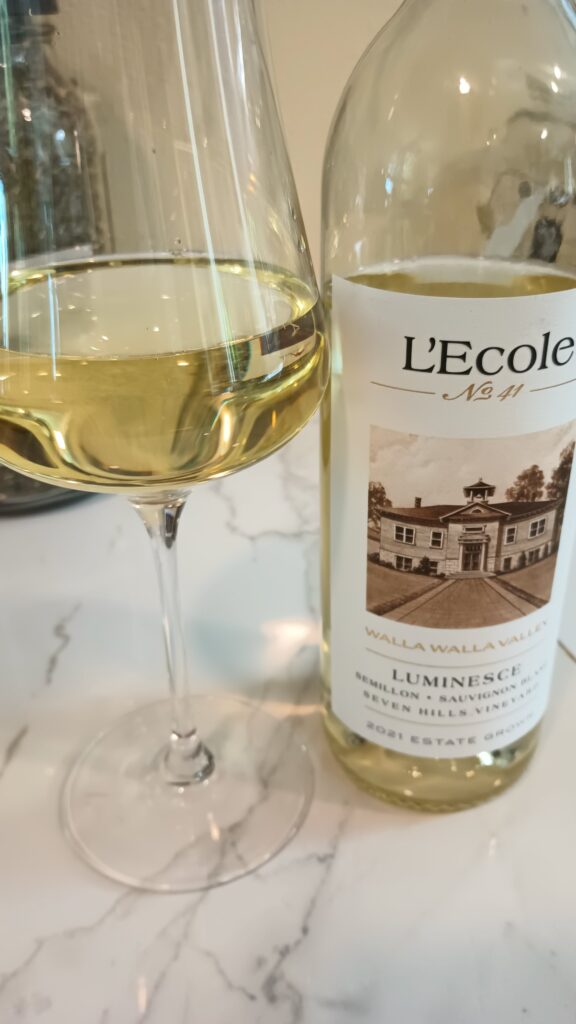 First time trying this wine, and it was exceptional.
More recently, a need for something a bit more primal resulted in a batch of butter-basted venison.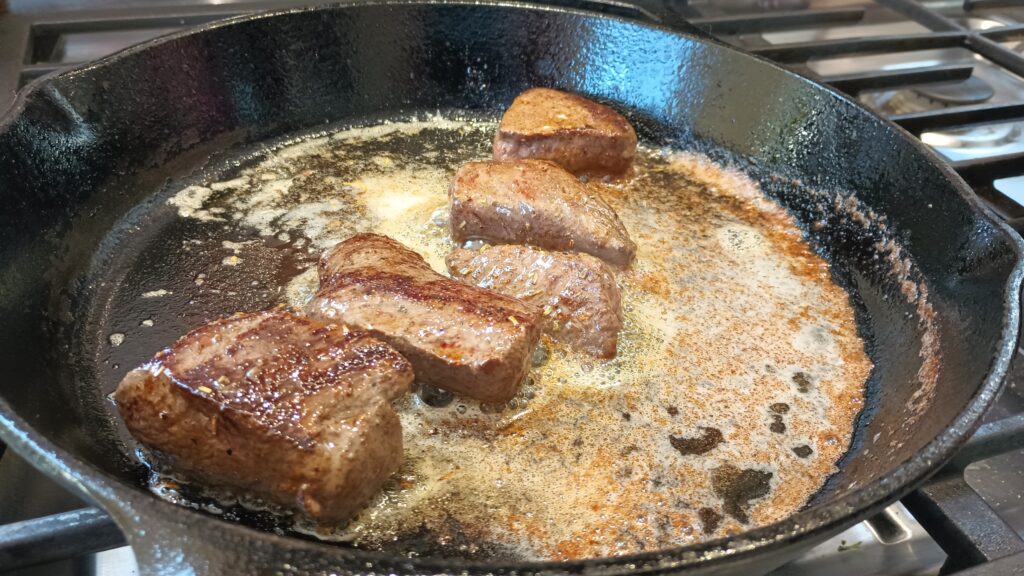 Very simple prep, with just salt, pepper, and dried rosemary sprinkled on them, standing to room temp, then seared on both side followed by the butter treatment.
If I recall correctly, I paired this with a Chianti Classico Riserva, but don't recall which one.
Fly Fishing
I did promise, didn't I?
One trip up to the mountains, since the previous post. Still not feeling 100% on that day, but it had been far, far too long.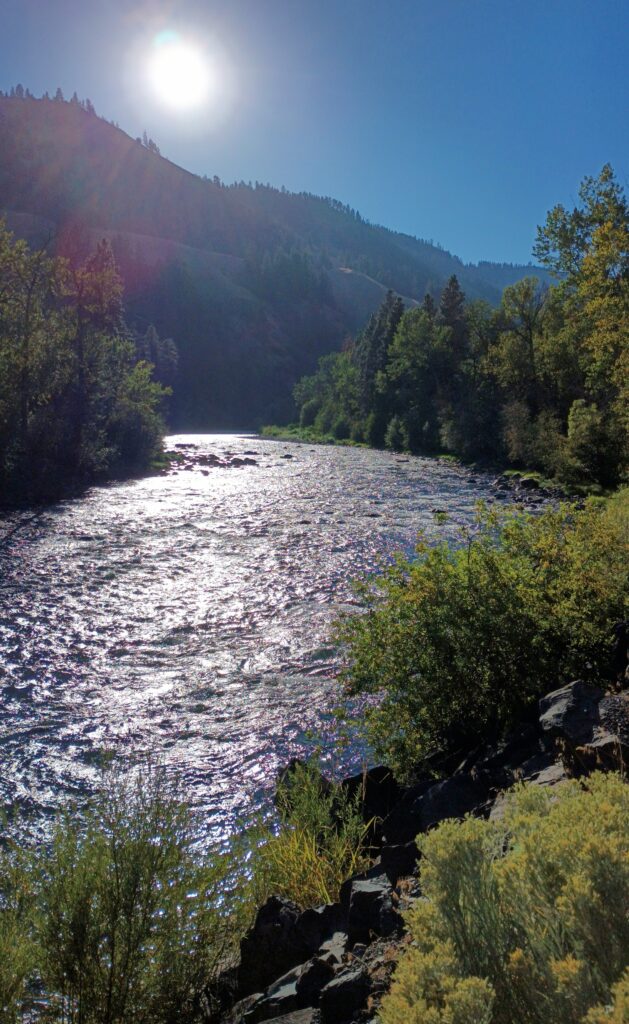 Beautiful drive up, as always.
I fished a few stretches, with fairly consistent success on both Parachute Adams and a fat Stimulator (in bleached blonde).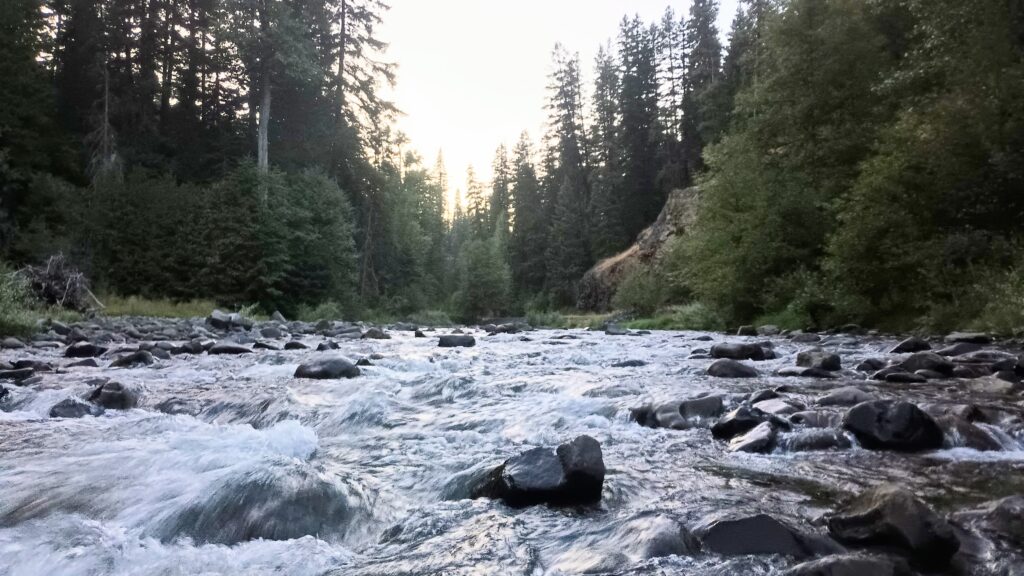 Great insect activity signs to be found, in multiple areas.
I caught several trout, but ended the evening on the same stretch, approaching that bend in the river, that I so often reference. I managed to connect with this lovely fish as the last of the day.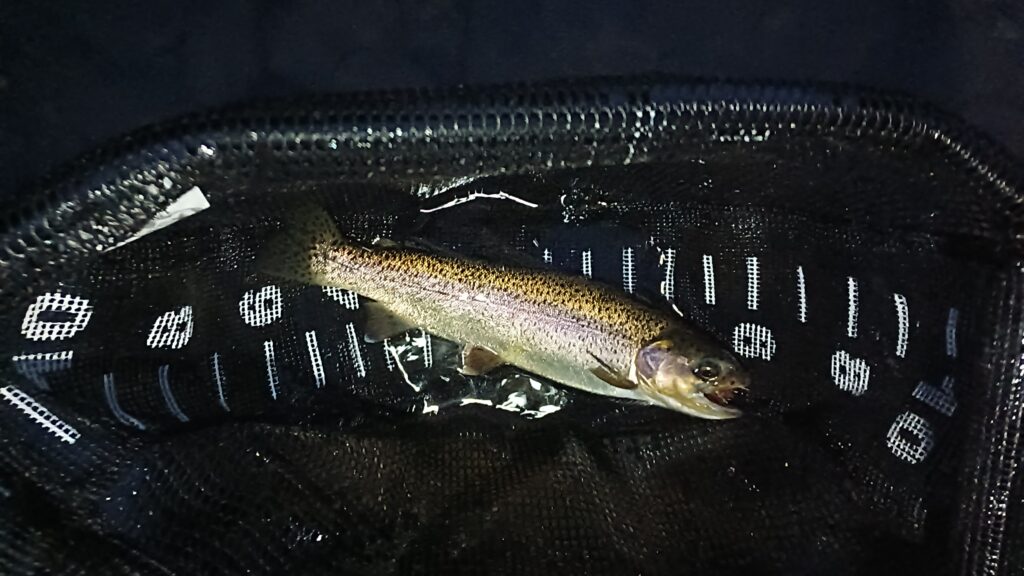 For a river running so low, this is a great catch. By the time I removed the fly and let it go, it was dark enough that I would not be able to see the fly on the surface of the water.
Great evening.
Travel
Unfortunately, the smoke from many wildfires started to really ramp up after that, so I have not been back, since. In fact, it got so thick that we actually took the holiday weekend to drive up to Bellingham, WA, just to do some sightseeing and get some family time in clearer air.
Some time spent on the boardwalk, in the mornings and evenings, was high on the list for all of us.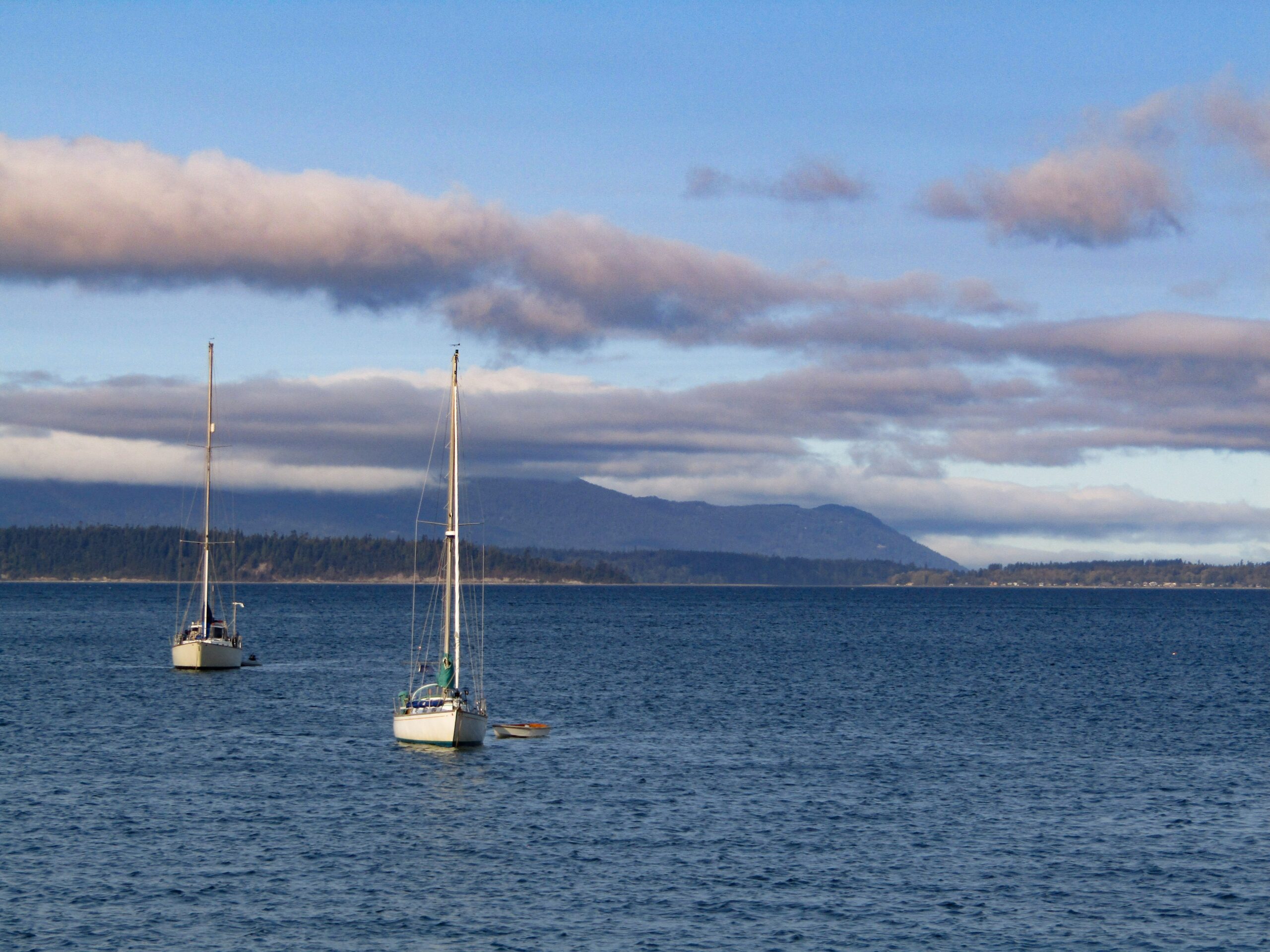 Great views of the bay and the boats.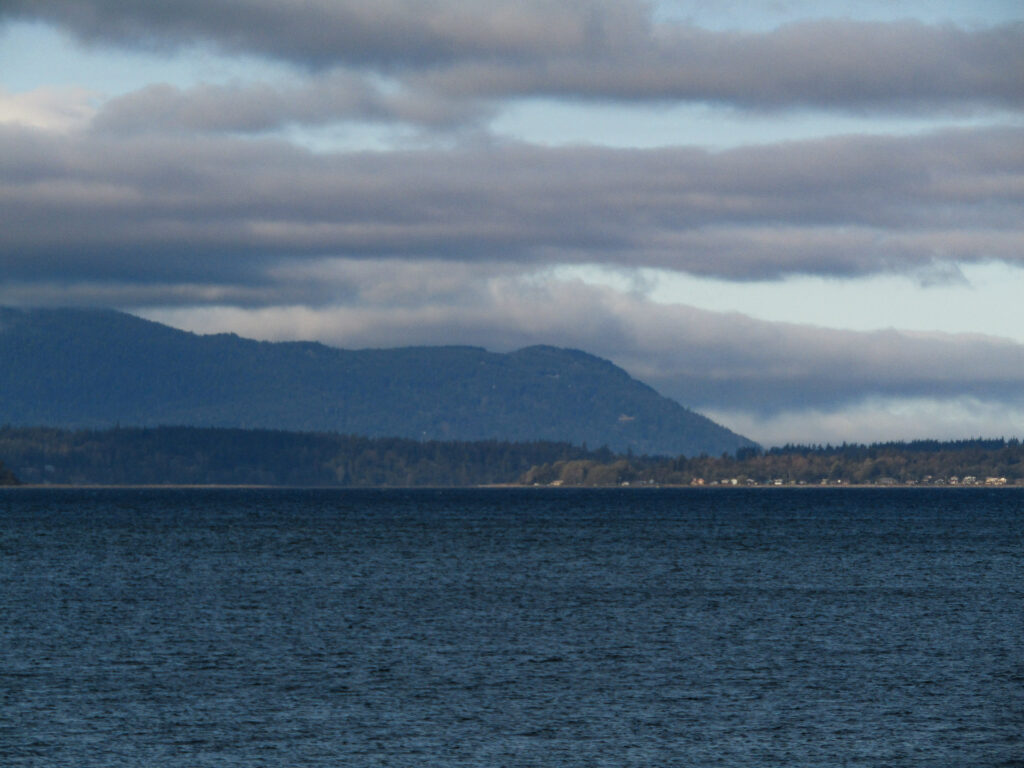 And interesting art installations in some places.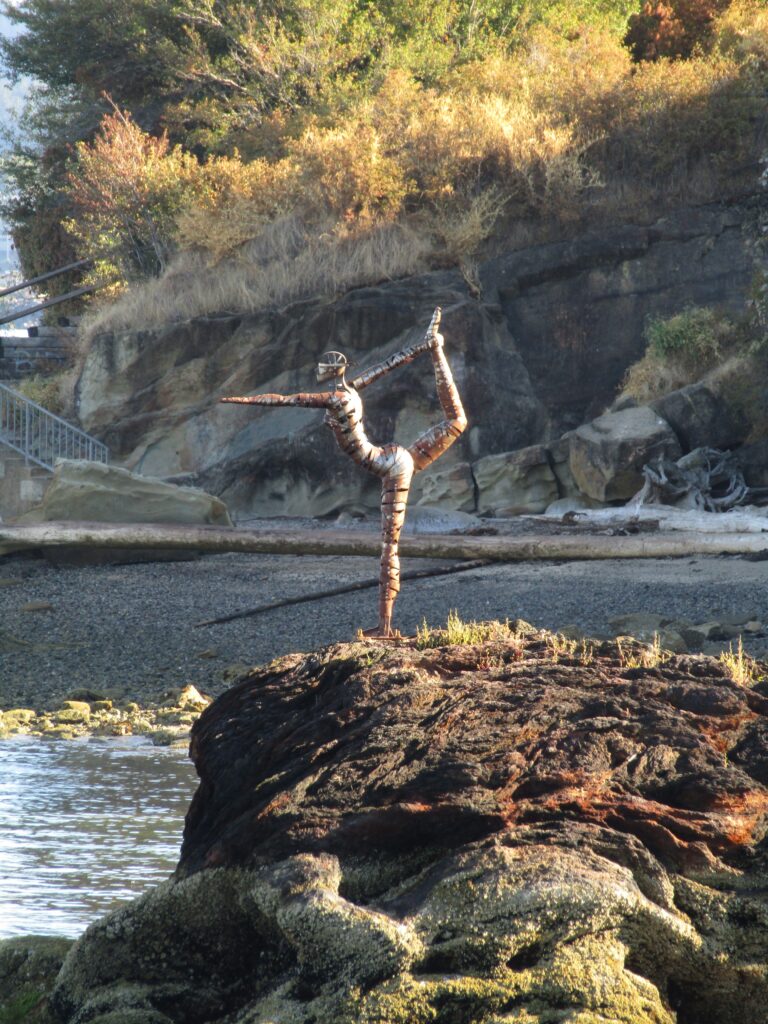 Also, some time spent in the old town area of Fairhaven, with it's excellent shops, intriguing alleys…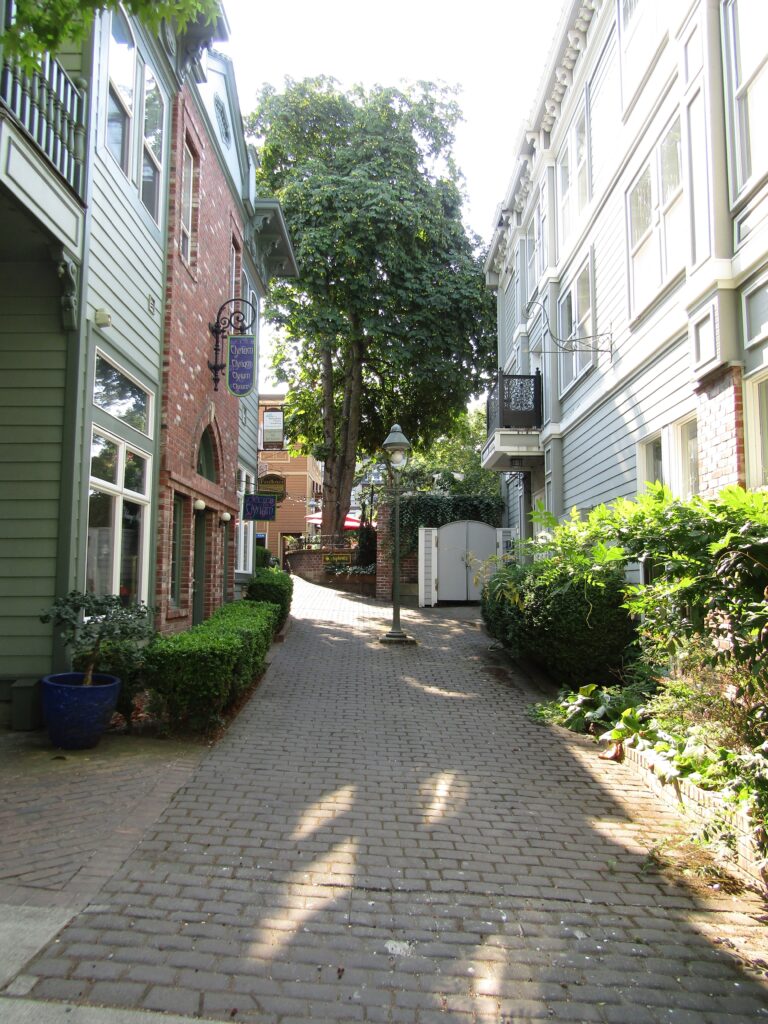 … and some great food options.
If you have a chance to stroll here, make time to go to Sirena Gelato. Very good gelato, and it was started by an old friend (and F&B SME!). Highly recommend it.
Also, in the area, a dinner at D'Anna's is in order, if you want Italian. Get there early, as it seemed to fill quickly. I picked the lasagna..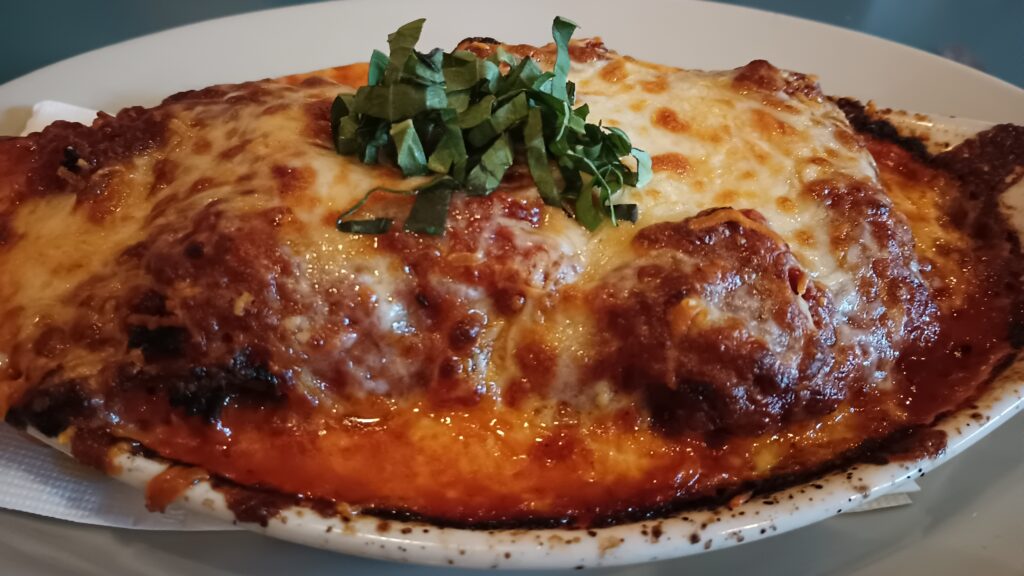 My wife and daughter each had orders of the spinach tortellini, and thoroughly enjoyed them.
Recollections
We also took much of the Sunday to return to Guemes Island, where we had briefly lived in an A-Frame, years ago.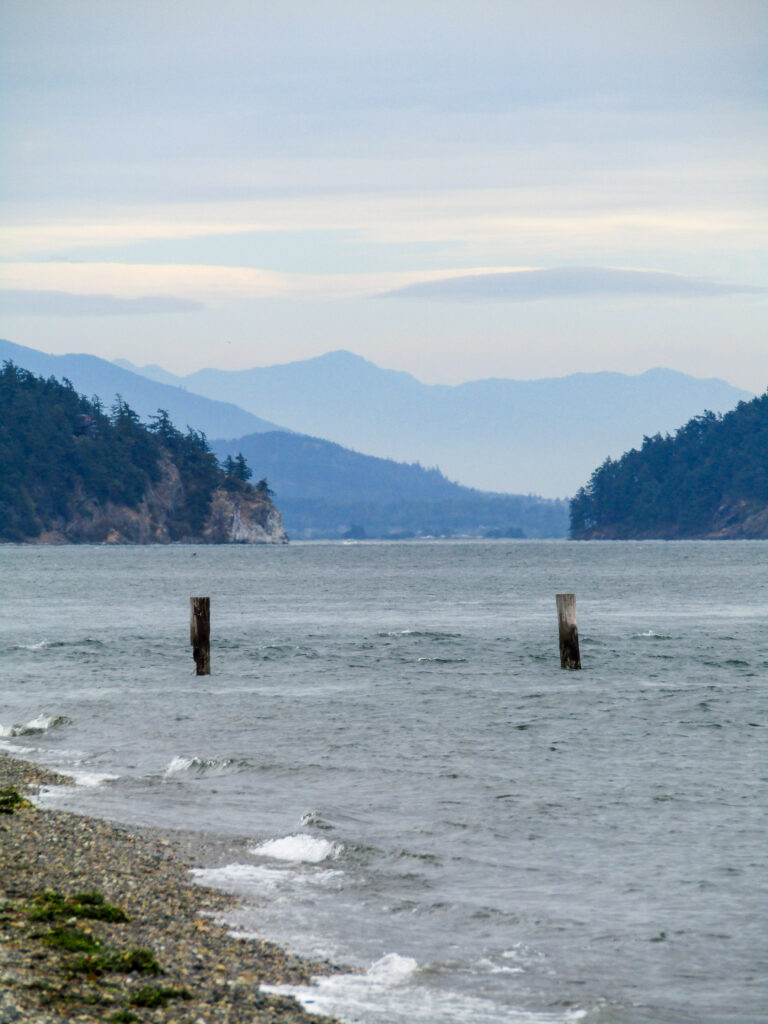 An excellent walk on the beach, from ferry terminal to the A-Frame, then back. Such a great place, when we lived there, and still quite relaxing.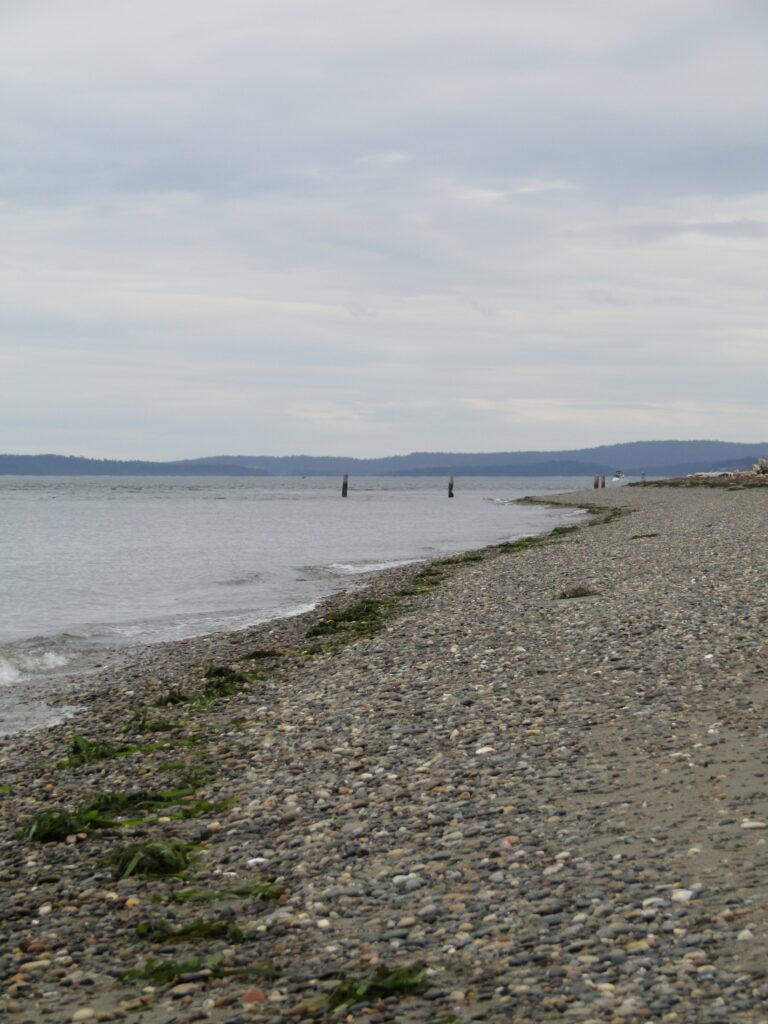 Nature Views
Bellingham offered some great sunrise angles, from the hotel room.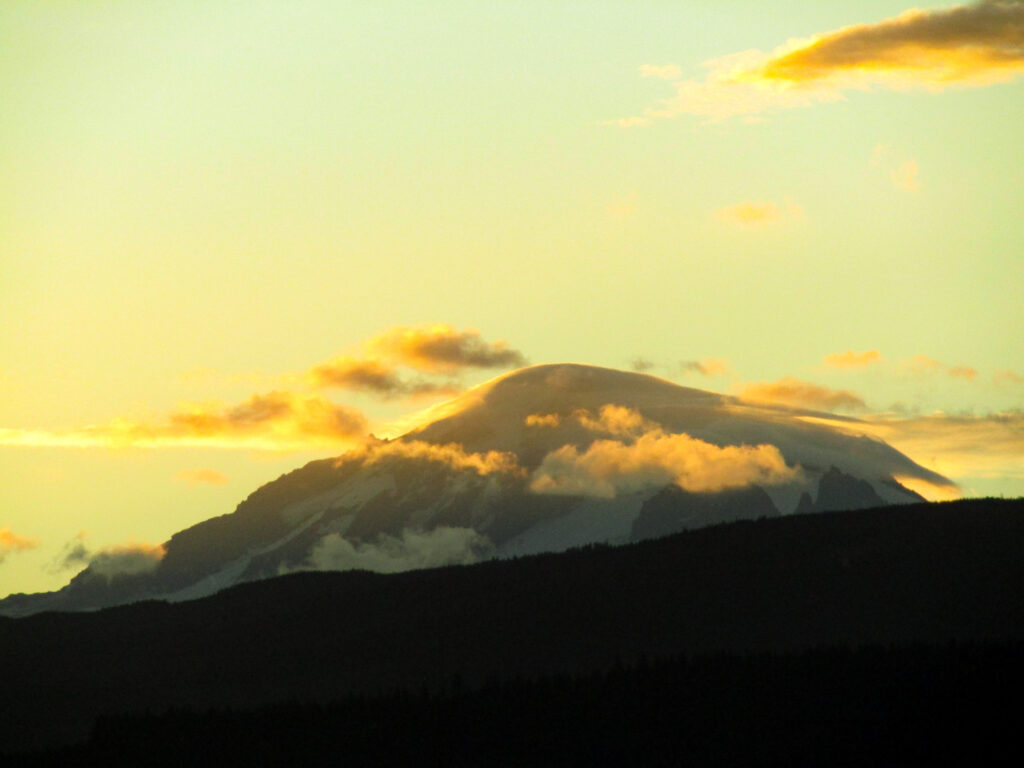 And, as you would expect, sunsets over the bay.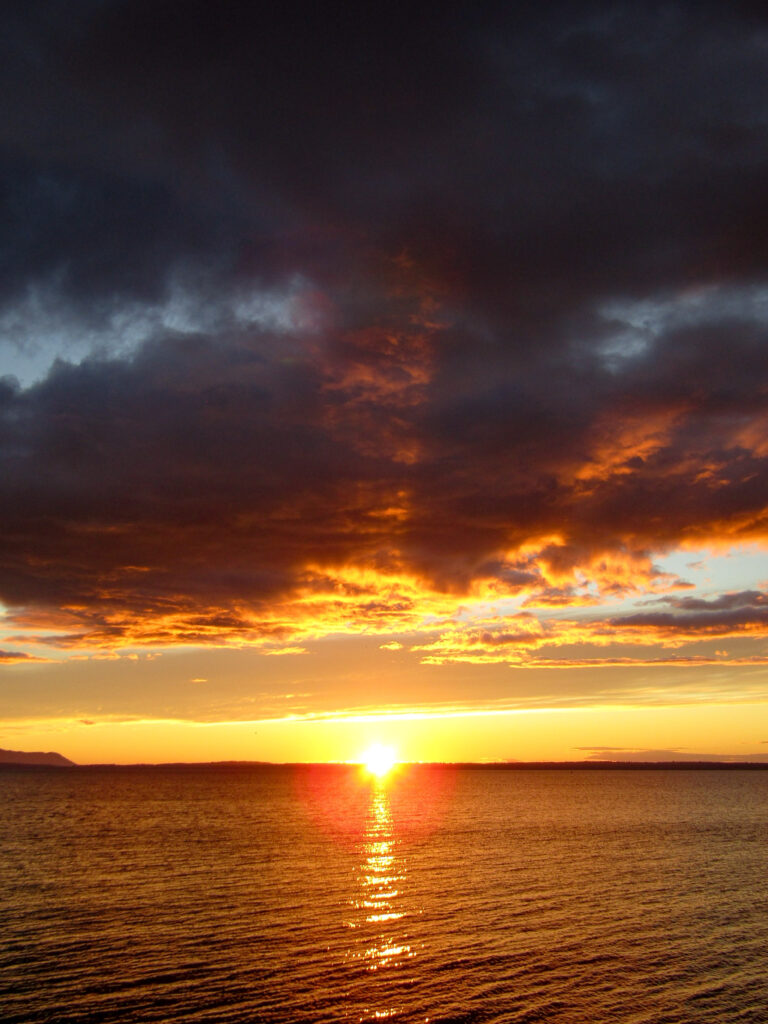 Good trip, all around.
Current
Today had an AQI getting closer to "normal," so we shall see what the next few days bring.
Maybe, air quality permitting, a return to the rivers, this weekend. We shall see.
Tight lines…