Well, two thirds of the way through October, and I might (sadly, just might) get in a bit more fly fishing before the formal end of the season, at midnight on October 31st.
I say "might" as I did … well … "something" … to my shoulder a couple of weeks ago, and it is only now back to the point of not hurting literally every time I move it. Of course, it is also my casting arm, so that just doesn't work out well. This weekend is reportedly supposed to be rainy, but we shall see. Next weekend may be the last and final shot for my favorite small tributaries, but I'm hoping to get some time on the Yakima, after that (it is fishable all year, and mandated C&R).
This morning did offer a nice sunrise, too. Many days without much, or any, morning cloud cover this month, so I am hoping today breaks that cycle.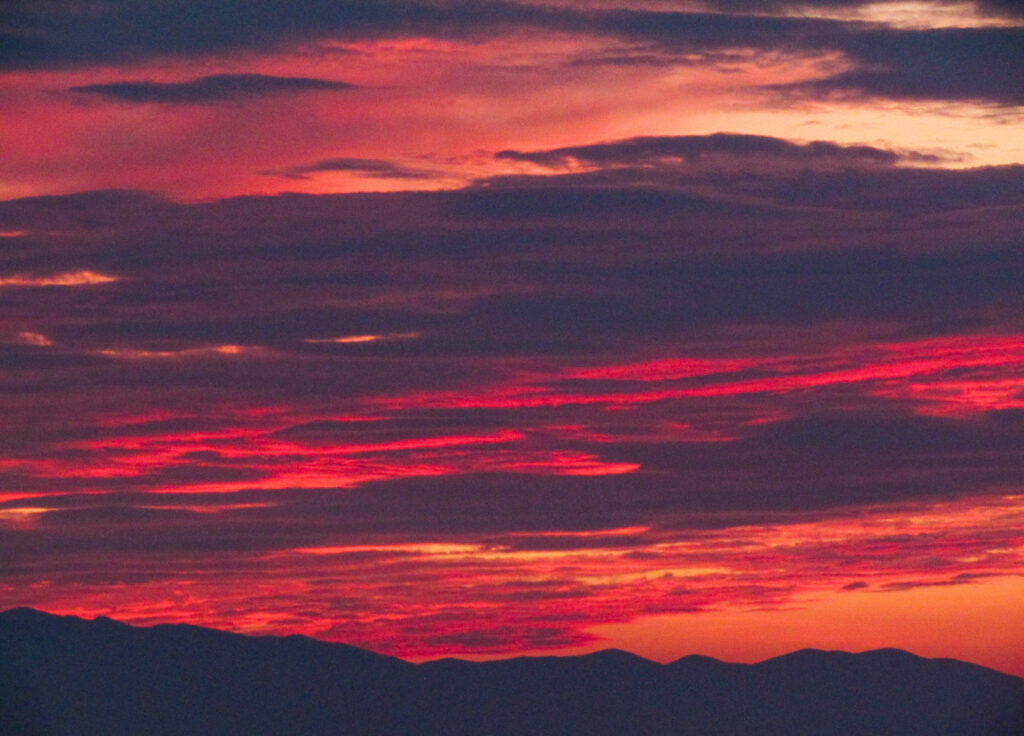 I posted both a 4th Quarter Skies Page (HERE) and one specifically for this morning (HERE), in case you want to see more. I know I usually get the best colors from late fall to mid-spring, so this might be that shift I have been waiting for.
Oh, and no pics of beautiful wine bottles, nice cold and frothy porters/stouts, or even sparkling glasses of bourbon for a while. I appear to have a significant acid migration issue, mainly while sleeping, that is damaging my upper esophagus, so the doctor told me I need to cut out "caffeine, chocolate, peppermint, tomato sauce, spicy foods, and alcohol."
My response to this, as you would expect, was "What's your view on euthanasia?"
Missing the post-work sip is far easier than no coffee in the morning. There. I said it.
Maybe by Christmas…
Also managed a pot of my Acorn Squash/Ginger/Beef Stew, earlier in the week.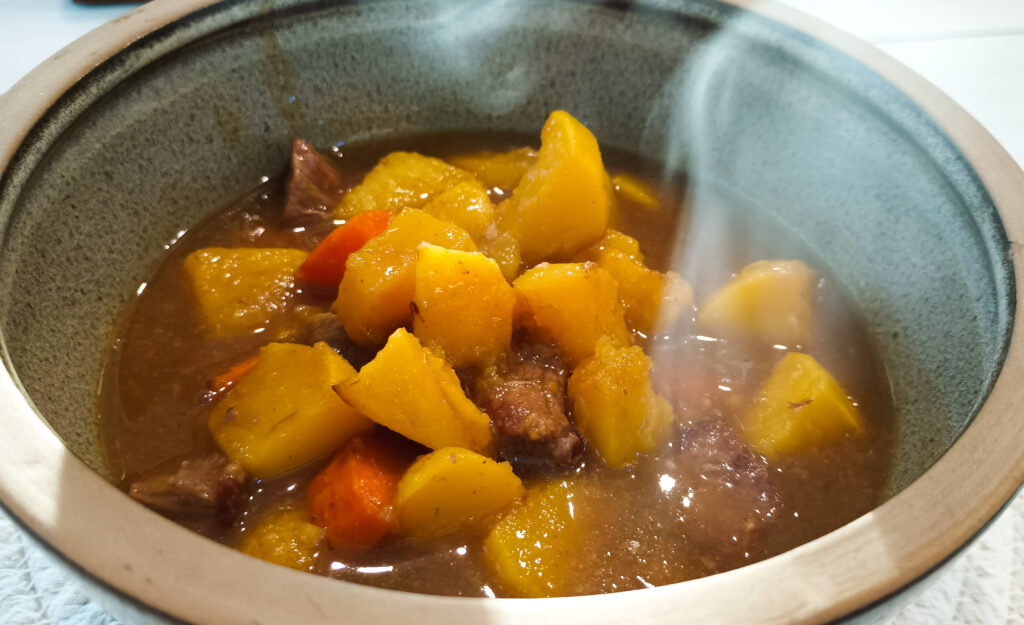 Always a family favorite.
Not a lot more to share, at the moment, as I am not traveling much these days, either.
Just wanted to check in, though, so nobody thinks I fell into a river and got swept away.
Tight lines…