Yep, me again.
Woke up this morning, went about the usual steps towards slowly getting ready for the day, then looked outside to "see what the sky's doing."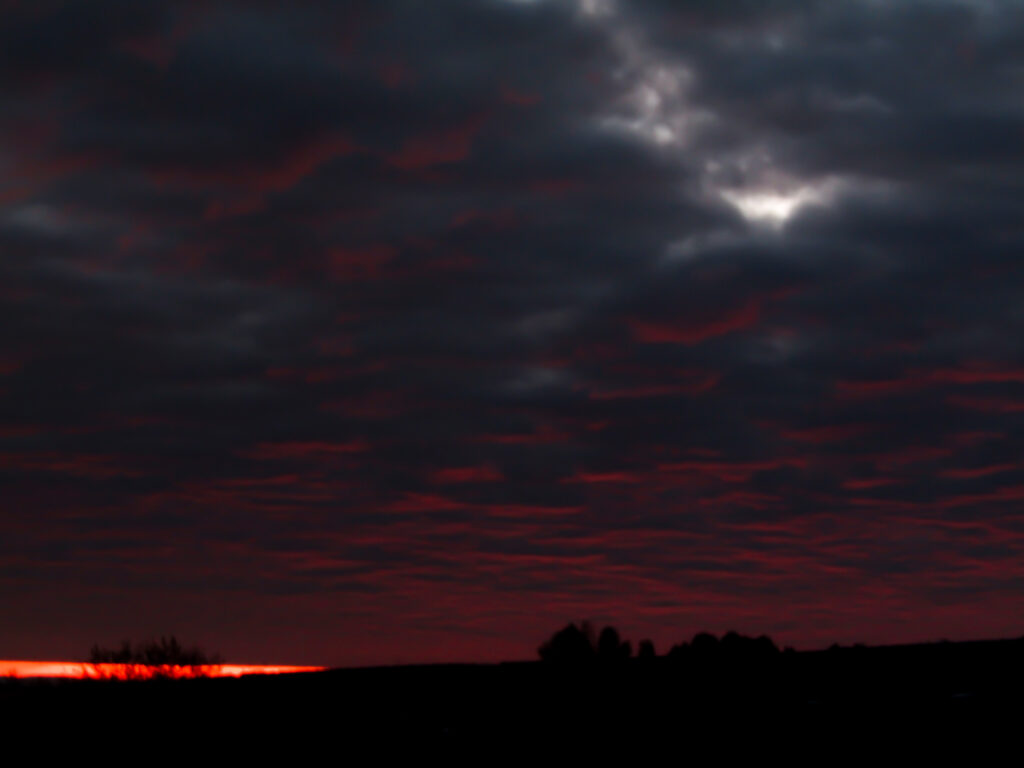 Seeing this, I grabbed the camera and tripod, bundled up against the low-20s temps, and set up on the back deck.
The far edge of the cloud line looked like it might be a bit too far East, when I had my wider view, and I was concerned that it might choke out the actual moment of sunrise.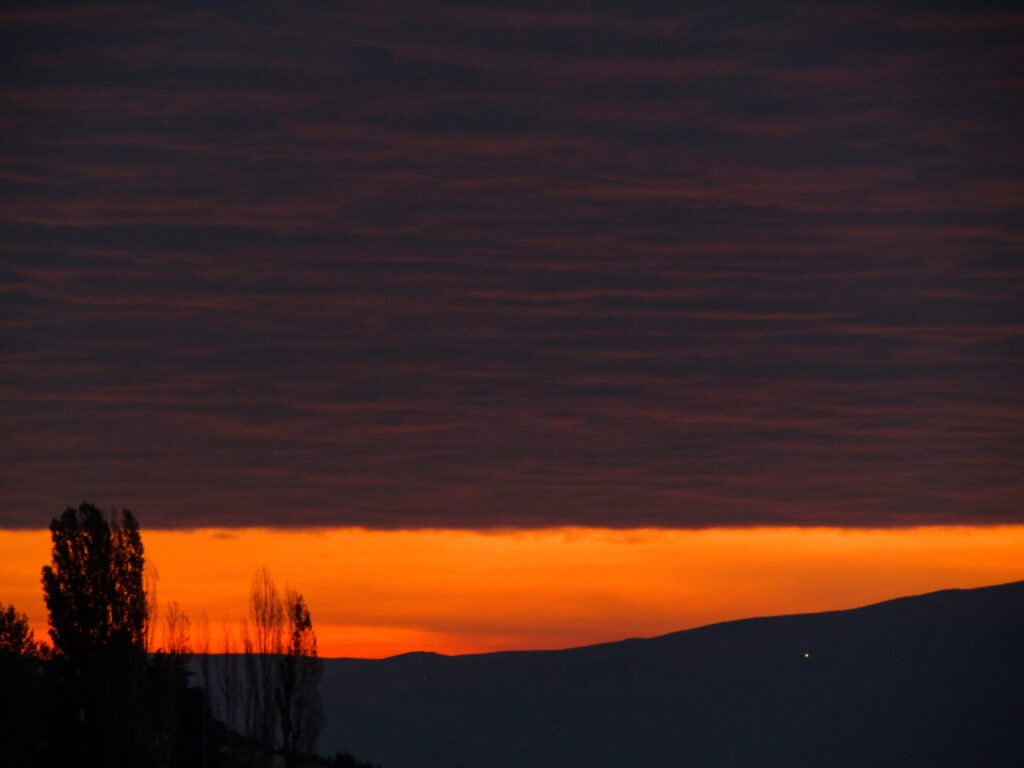 A few minutes later, the deep reds began to mute, and the area of color narrowed. I've grown accustomed to waiting it all out until the sun actually rises, as I've had a few instances where some cloud shifts and the last rays cast a great stripe of light, so I bided my time and pet the dog.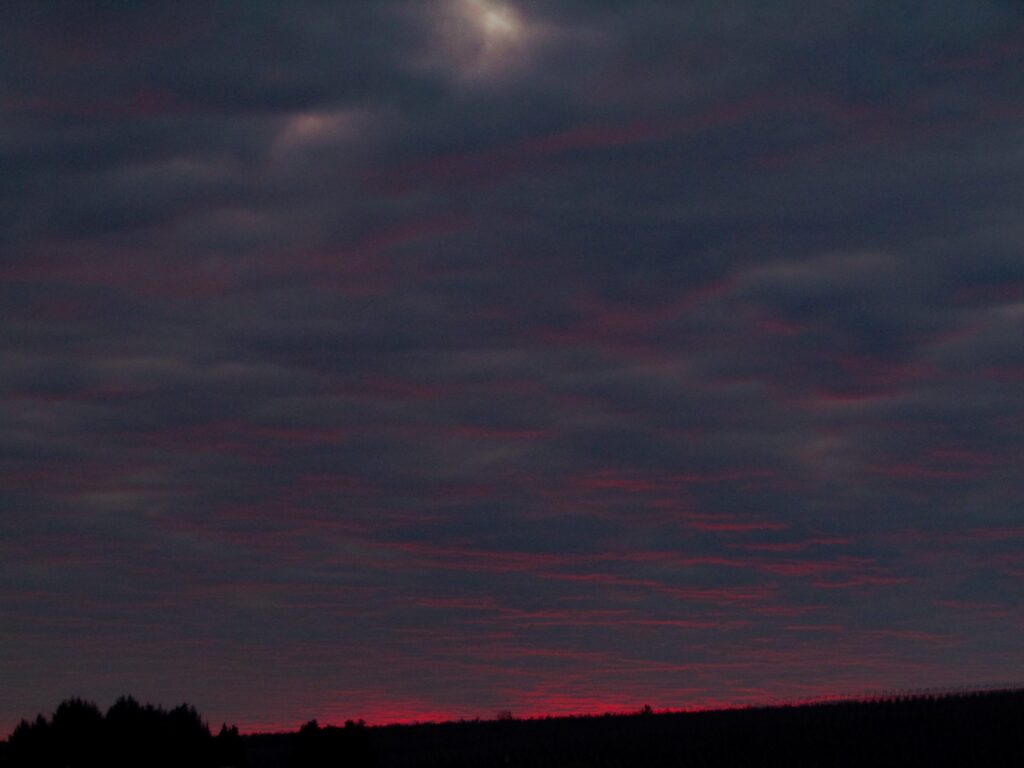 Yeah, when this started to appear, I knew my patience would be rewarded.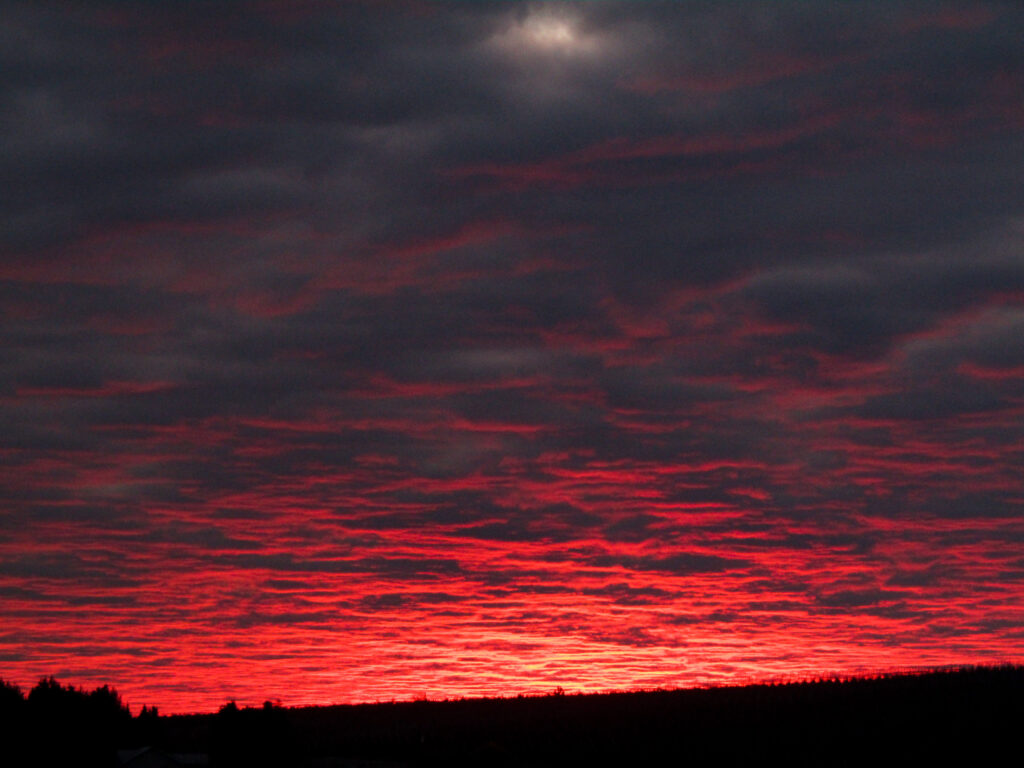 In the end, a brilliant and concentrated glow presented itself. As it evolved, the layering of clouds and under lighting glow combined to craft unusual patterns.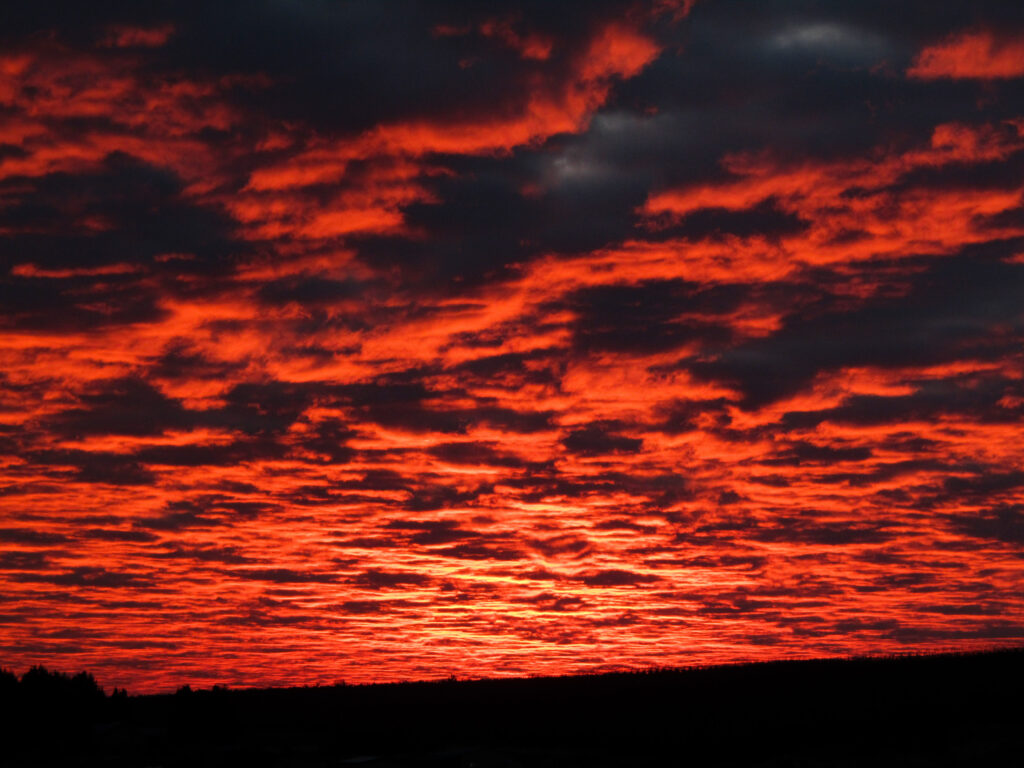 Something about it even pulls up thoughts of H.P. Lovecraft's writing, with the tendrils of glowing clouds almost suggesting tentacles.
Or, that could just be my impression. In any event, it was a truly beautiful morning! I'll add a gallery page for the full set of pics, later in the day, and update this post with a link.
*UPDATE* Link to the gallery HERE.
Tight lines…